Yves Saint Laurent's new designer lashes out at fashion's top critic.
Despite positive reviews of his early YSL and Dior collections, as well as a profile, Mr. Slimane objected bitterly to a review I wrote in 2004 — not about him but Raf Simons. Essentially I wrote that without Mr. Simons's template of slim tailoring and street casting, there would not have been a Hedi Slimane...Anyway, Mr. Slimane insisted that he was the first to show the skinny suit. It was a silly debate. Who cares? As time went on, he also felt (as best as I can tell) that I gave preference to Mr. Simons in my coverage of the men's shows. If I gave him attention, it was because his work and my reporting into the key early part of his career merited it. I haven't spoken to Mr. Slimane in five years.
Thanks to social media, it looks like the two don't need to actually speak to one another to continue their feud. Hedi took to the Twitter to creatively air his frustrations about Cathy's behavior, creating a newspaper-like graphic entitled "My Own Times." In the text, the designer calls her a "bully" and makes a dig about lagging sales of her book about Bill Blass. He takes it even further by saying that she'll never get a seat at Saint Laurent, but she "might get a 2 for 1 at Dior" (where Raf Simons is currently creative director). Hedi even goes so far as to call her a "publicist in disguise" -- ouch!
All of this feuding and name-calling is making us wonder where the lines should be drawn between journalistic criticism and personal insults. Can't fashion people just play nice? Here's hoping next season we can focus more on Harper Beckham's presence at fashion shows and less on all of the catfights. In the meantime, we suggest you stay tuned until Paris Fashion Week is officially over tomorrow. Your move, Cathy.
Check out Hedi Slimane's open letter to Cathy Horyn and tell us what you think.
See more fashion people who make their opinions known!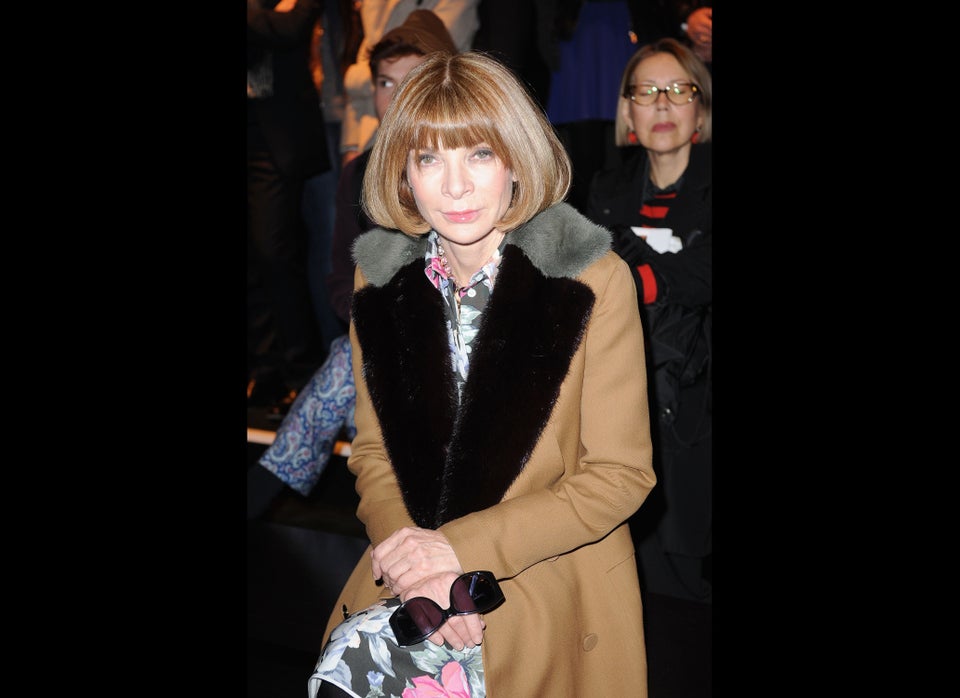 Fashion People with Political Opinions
Popular in the Community