When " Hedwig and the Angry Inch " debuted at New York's Jane Street Theatre in 1998, the idea that a cult rock musical about a transgender East German performer with a predilection for heartbreak would ever make it to Broadway -- let alone with a bankable television and film actor in the starring role -- seemed unfathomable.
Sixteen years later, a brand-new incarnation of "Hedwig" is one of this season's hottest tickets on the Great White Way. The production, which opens April 22 at the Belasco Theatre, stars Neil Patrick Harris as the "internationally ignored song stylist" and "slip of a girlyboy" who spits and curses at audience members while strutting across the stage in a pair of gold stilettos and a variety of sky-high wigs. Joining Harris is Lena Hall, who dons a prosthetic penis in the role of Yitzhak, Hedwig's ex-drag queen husband.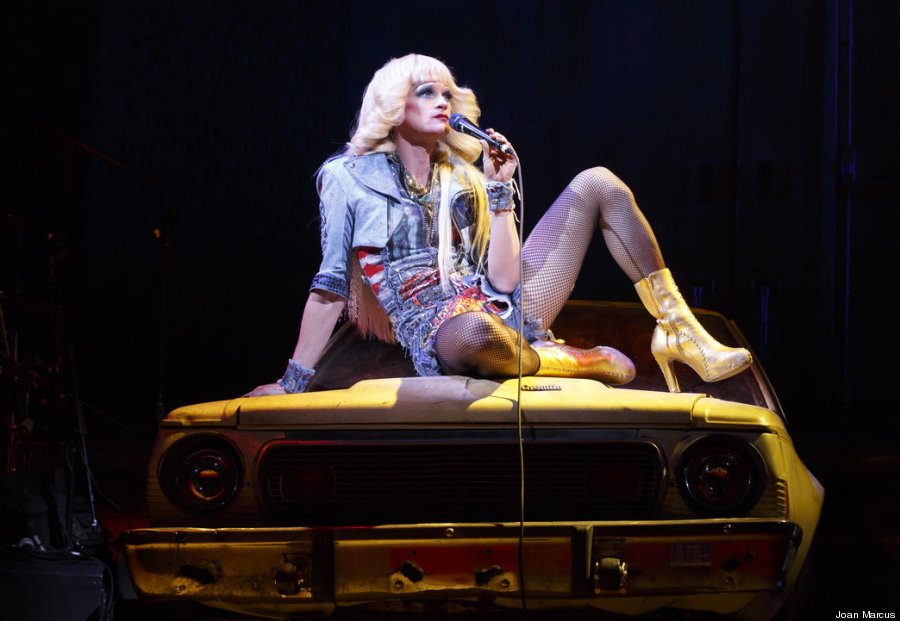 Neil Patrick Harris as Hedwig
Fans will undoubtedly view the show, which features a book by John Cameron Mitchell and music and lyrics by Stephen Trask, as the first step in erasing Harris' just-wrapped turn as the über macho Barney Stinson on CBS's "How I Met Your Mother" from the public consciousness. Early buzz suggests that "Hedwig" will be in line with the success of drag-centric shows like 2013's "Kinky Boots" and the 2010 revival of "La Cage aux Folles," but to its creative team, the show is altogether indicative of a cultural shift in both social acceptance of transgender issues and the theater world's embrace of subversive genres.
Although some of the book's specifics have been given an update, Mitchell feels that "Hedwig" has made it to Broadway with its "queer" aspects intact. In keeping with those themes, producer David Binder has spearheaded a relationship with the Hetrick-Martin Institute, a lesbian, gay, bisexual, transgender and questioning (LGBTQ) youth advocacy organization, and a portion of all ticket sales will be donated to the organization.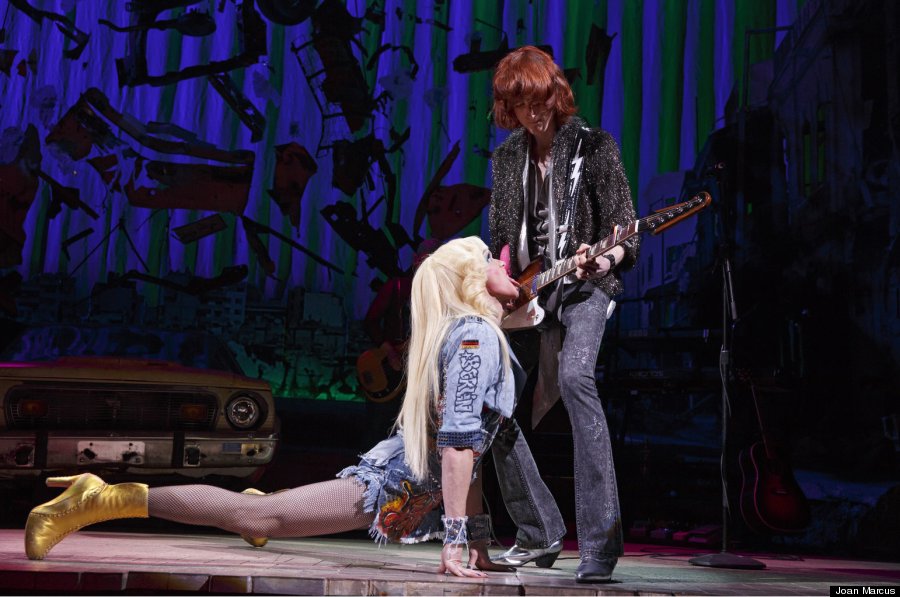 Neil Patrick Harris as Hedwig, Justin Craig on guitar
Still, Mitchell says that the play "doesn't speak for the transgender community in any direct way" as its protagonist has opted to transition as the result of "fate, politics and violence" in an effort to escape East Germany prior to the fall of the Berlin Wall, rather than any internal desire.
"Hedwig is brought to a place where she's more than a woman or a man. She's almost a gender of one in a strange way, [but] chooses to make something beautiful from the accidents of fate," he said. Of the show's cult following, he added: "It's great that Broadway came to us, because it's fun to be the ugly stepsister."

Much like the gender identity of the play's two central characters, Trask's anthemic score (which features the numbers "Wig in a Box" and "The Origin of Love") straddles a line between rock and traditional musical theater, a point which was initially divisive to New York audiences in 1998.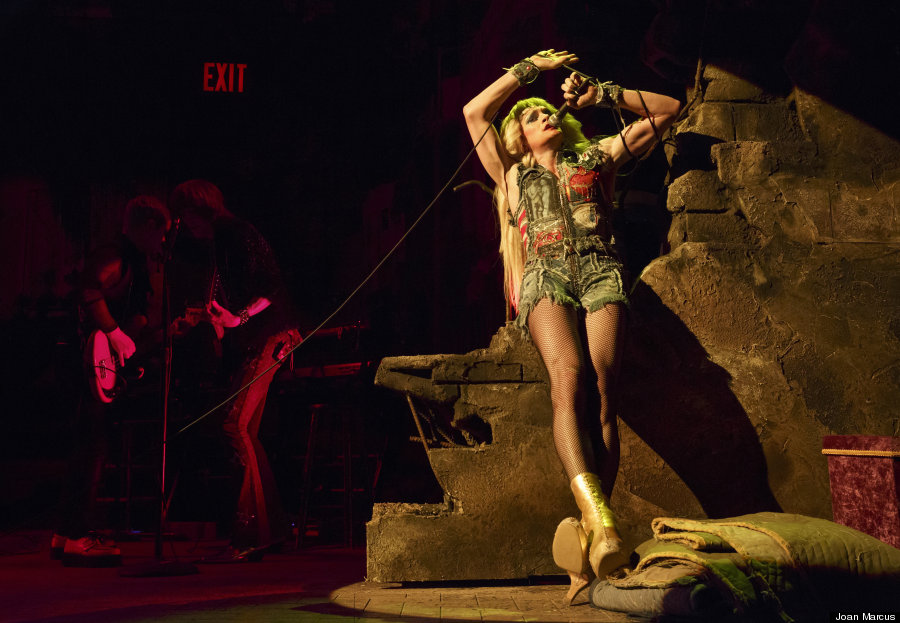 Neil Patrick Harris as Hedwig
"It was always a piece of culture that appealed to tiny portions of different communities, and in different ways," Trask recalled. "I think each of those portions has grown over time, to the point there there's a lot more theater people who are willing to hear rock music performed in a Broadway setting."
Crucial to Harris' transformation into the titular character was choreographer Spencer Liff, who drew inspiration from the likes of Iggy Pop, David Bowie and Tina Turner in creating Hedwig's signature moves, which have been consciously designed to seem as organic as possible. To begin the process, Liff joined Harris in donning heels and wigs while rehearsing to Britney Spears and Beyoncé songs.
"As a man, Neil is very masculine," Leff, who previously worked with Harris on "How I Met Your Mother" and other projects, said. "When he first put on heels and tried walking, he looked like a linebacker. He didn't know how to loosen his hips; he couldn't move his shoulders…he really was at square one."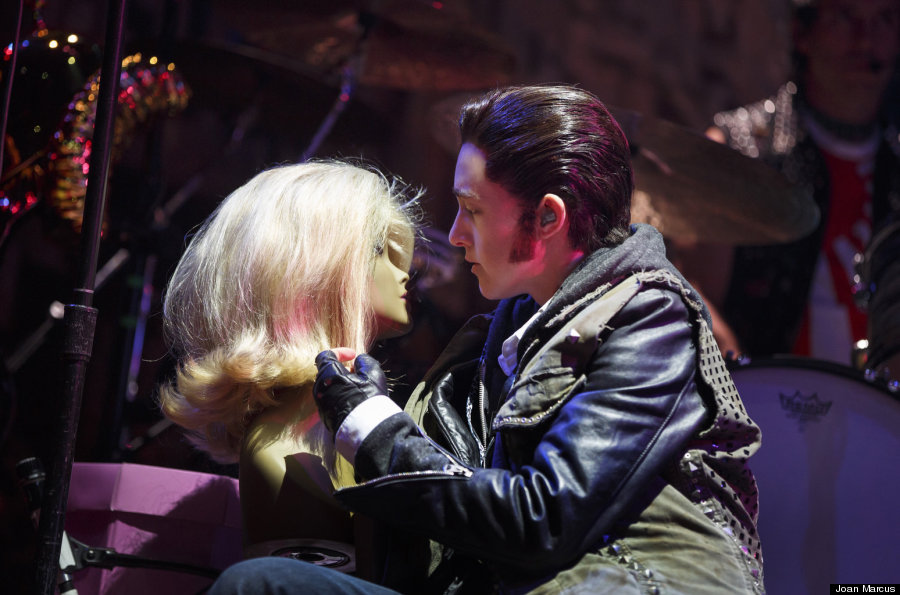 Lena Hall as Yitzhak, Hedwig's husband
Still, to the creative team, there was no question that Neil was the right man for the role. Director Michael Mayer ("Spring Awakening") says Harris's casting now seems like an obvious one, calling the stage and screen veteran the "consummate, multi-dimensional performer who also has a fantastic rapport" with a live audience. As it turns out, Harris's inspired portrayal also resonates with Mayer on a personal level.
"As a married gay man, for me to be watching a huge TV and movie star who is not only openly gay, but famous for being completely transparent about so many aspects of his life playing this role in this show with a packed house every night…it's just a remarkable thing," he said. "I kind of have to pinch myself sometimes. I feel like, 'How did this happen so fast?'"
Added Binder: "Maybe 17 years ago, the audience would be focused on the [transgender aspects of the Hedwig character], but hopefully, that's now become part of the backstory that leads you to something deeper."
"Hedwig and the Angry Inch," starring Neil Patrick Harris and Lena Hall, opens April 22 at New York's Belasco Theatre. For more information, head here.
Before You Go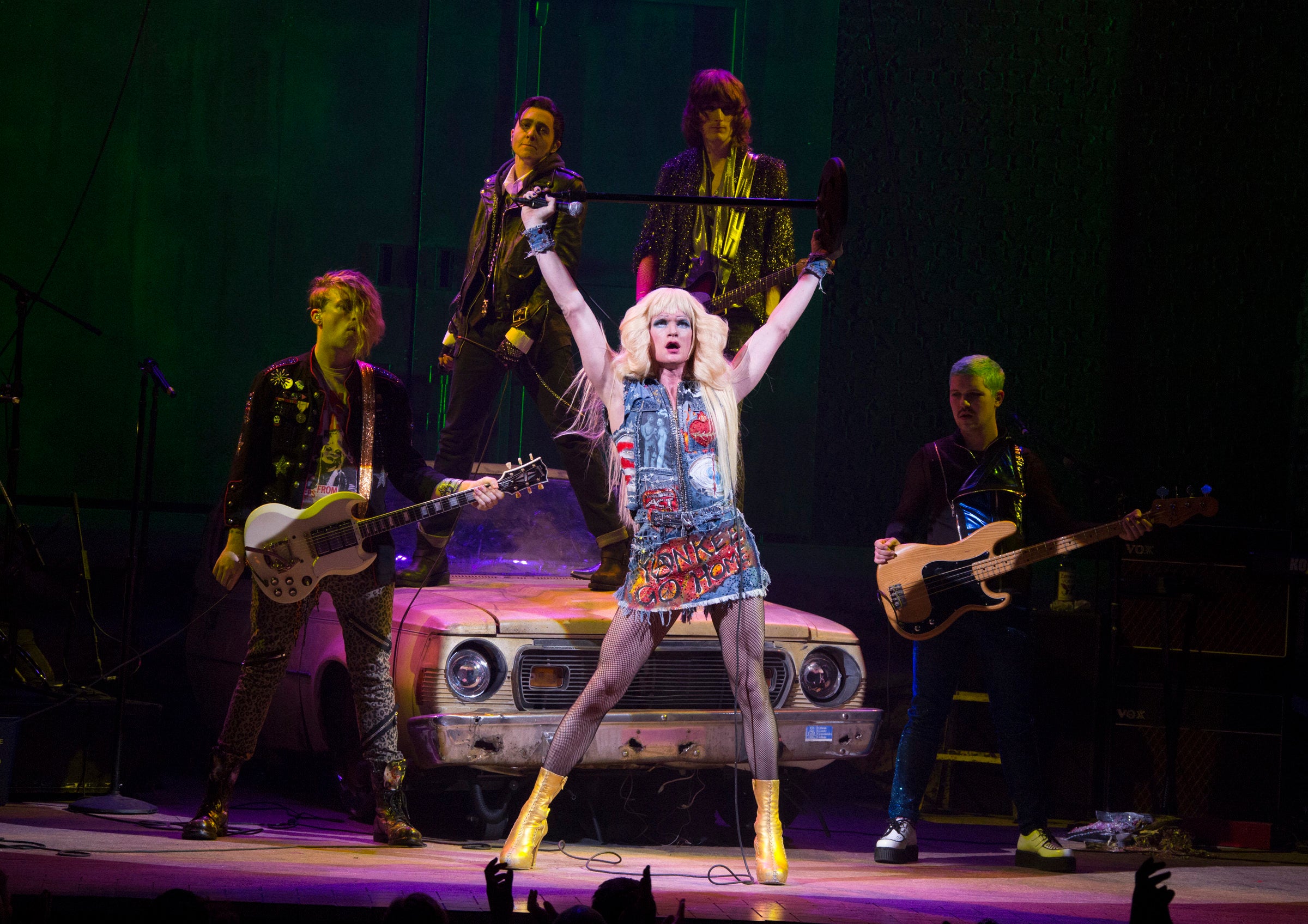 Hedwig And The Angry Inch
Popular in the Community