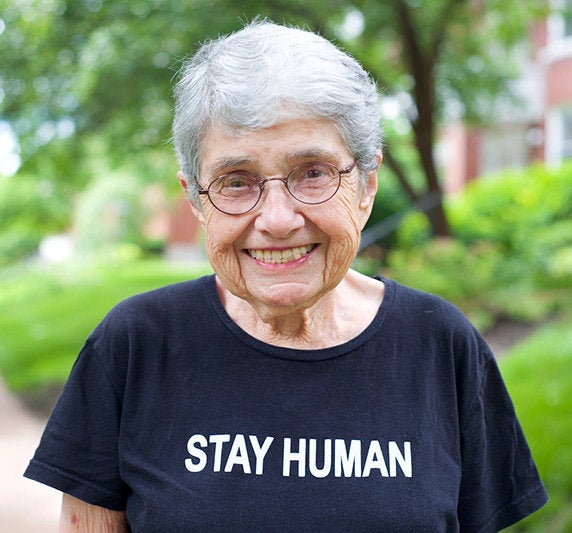 Hedy Epstein, who fled the Nazis as a child in Germany and later protested what she saw as injustice in the Middle East and near her home in St. Louis, died Thursday, her friend Dianne Lee told The Huffington Post. She was 91.
Epstein's long career in activist circles began when she was a teenager and continued for the rest of her life. At 90, she was arrested in St. Louis for "failure to disperse" while protesting Gov. Jay Nixon's deployment of the National Guard to quell protests in Ferguson, Missouri.
"I've been doing this since I was a teenager. I didn't think I would have to do it when I was 90," Epstein told The Nation. "We need to stand up today so that people won't have to do this when they're 90."
Advocating for Palestinians under Israeli occupation was one of her core commitments. She traveled to the West Bank and attempted several times to sail to Gaza in recent years to protest Israel's blockade of the area, according to an obituary that Lee wrote.
Along with dozens of other Americans, Epstein boarded the Audacity of Hope in 2011 on one of her trips to the region. The boat departed from Greece in an attempt to join a flotilla trying to break Israel's blockade of Gaza.
Greek authorities quickly stopped the vessel and returned it to port, but Epstein tweeted about the experience.
Epstein was born in the Bavarian region of Germany in 1924 as Hedy Wachenheimer. Her parents sent her to England at age 14 to escape the rule of Adolf Hitler, according to Epstein's personal webpage. Most of her Jewish family, including her parents, did not survive the Holocaust.
In 1945, she returned to Germany to work for the occupying U.S. forces, and the following year she became a researcher for Nuremberg prosecutors in the war crimes trials of German doctors.
Epstein immigrated to the United States in 1948 and eventually settled in St. Louis in the 1960s. In that city, she volunteered with the Freedom of Residence, an organization demanding fair housing laws and an end to segregation. In the 1970s, she became executive director of the group's St. Louis chapter.
According to Lee's obituary, Epstein's advocacy knew no limits. She took a stand against the Vietnam War, spoke up for the plight of Haitian boat people, and demanded women's reproductive rights.
Epstein often spoke to young people about her life through the Missouri Scholars Academy. She ended each talk with the same advice, according to Lee.
"Remember the past, don't hate, and don't be a bystander," Epstein often said.
Epstein is survived by her son Howard "Terry" Epstein and granddaughters Courtney and Kelly.
Before You Go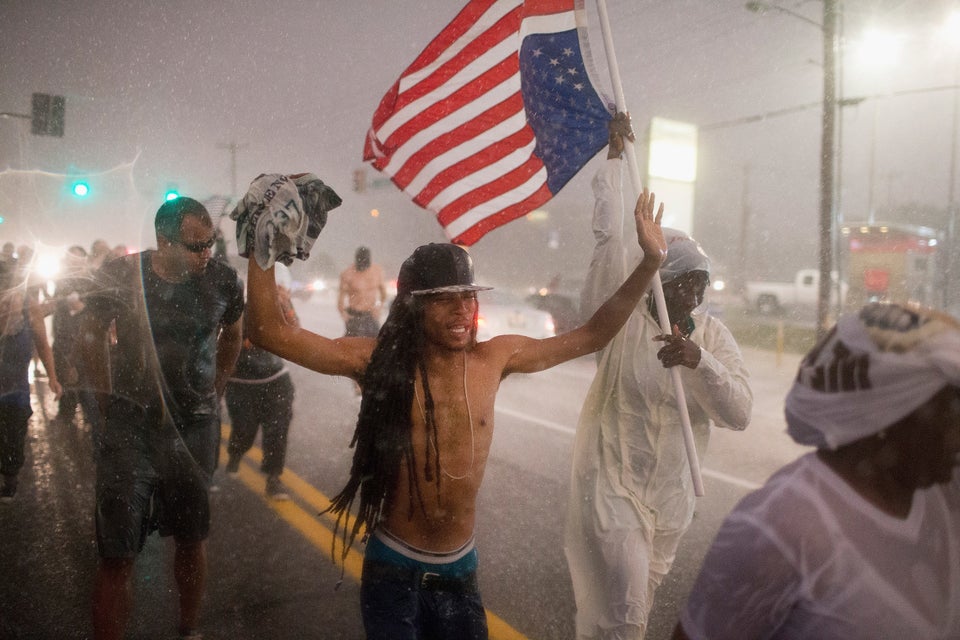 Ferguson Protests 2015