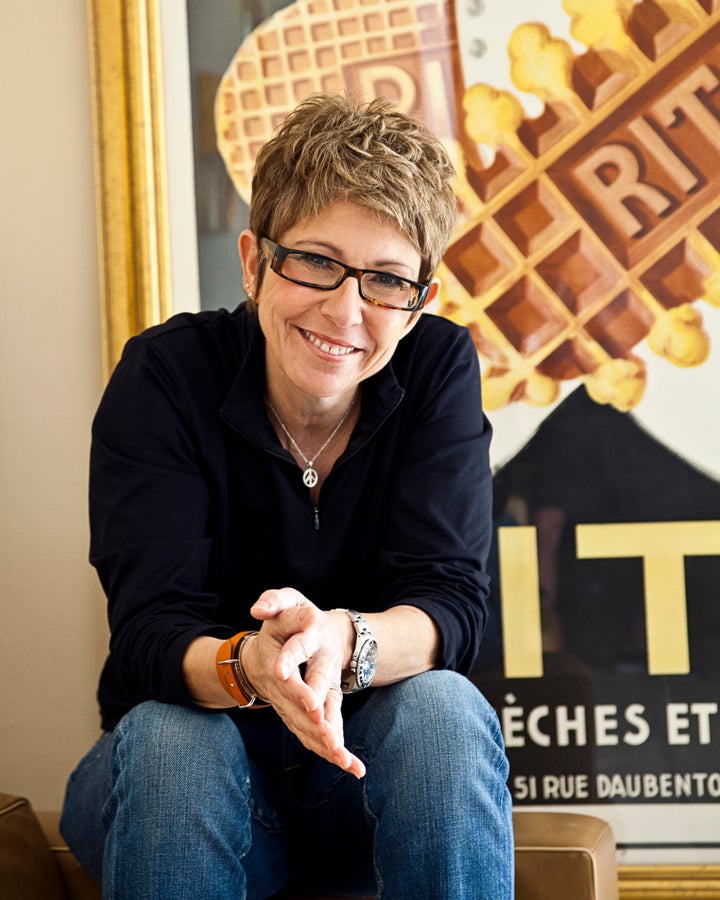 Lychee pop tarts. Orange creamsicle pot d'creme doughnuts. Key lime pie ice cream sandwich. Popcorn gelato. These insanely delicious creations translated into a James Beard Award nomination for Hedy Goldsmith, executive pastry chef for The Genuine Hospitality Group.
She's the only Miami chef left in the James Beard finals, awarded on May 7, and her bold yet whimsical desserts are steep competition for the other 5 masters of sweetness duking it out for Outstanding Pastry Chef.
We spoke with Goldsmith, our city's sweetest lady, about her fast food guilty pleasures, 'womb food' style, and favorite local meals.
Who are you:
I was born and raised in Philadelphia. I attended art school and received a BA in Fine Arts. (I wanted to be Annie Lebowitz, but that position was already filled). I attended Culinary Institute of America and today I'm a passionate pastry chef that doesn't shy away from flavor – the bigger and bolder the better.
What's your first Miami memory?
I remember walking off the plane at the Miami airport and never knowing my hair was wavy.
Current neighborhood:
Coral Gables
Current gig:
Executive Pastry Chef at The Genuine Hospitality Group including Michael's Genuine Food & Drink in Miami's Design District and Grand Cayman, CI and Harry's Pizzeria in Miami
Favorite '#OnlyInMiami' moment?
Hanging chads
What's your idea of a perfect day in Miami?
Sitting on a chaise lounge at the beach (in the winter!) reading the Sunday New York Times and drinking a Negroni with not a care in the world.
Where do you take visiting out-of-towners to eat?
The Dutch and Sugarcane
Which MGFD creation are you most known for?
Popcorn & Peanuts – a milk chocolate candy bar served with popcorn gelato and chocolate-peanut bark
You told Ocean Drive you want to make 'womb' food. Care to elaborate?
Food that we all grew up with that represents comfort and delicious memories from our past
What is trendy in the pastry world right now?
Pies and cakes in every form
Many of your desserts are nostalgic. What was your favorite childhood treat?
Reese's, hand down
Tell us about your upcoming cookbook.
My book is called "Baking Out Loud: Fun Desserts with Big Flavors". There are 80 recipes that highlight my in-your-face flavors with riffs on childhood treats. It also has unique flavor profiles like bacon maple pecan ice cream and a nod to savory ingredients. It's unpretentious and approachable for the home baker. I also tell some sweet stories. I'm so excited!
What's your average workday like?
I meet with my sous chef Amy and discuss the day, future events, restaurant specials, what's growing right now, and how we can use it. I do a little taste testing. I meet with our chef at The Raleigh Hotel before heading to Harry's Pizzera, our third restaurant. My day ends with recipe development (dreaded paperwork) and management meetings.
Any processed or fast food guilty pleasure?
In-n-Out's double double (animal style)
Many of the other pastry chef nominated for a James Beard award are women. What's up with that?
Women pastry chefs are the Zen masters of restaurants. Pastry and dessert take such time and patience…women rule!
Strangest ingredient you've ever put in a dessert?
Eucalyptus. I put it in ice cream. Let's just say it was different.
Why do you hate Miami?
I hate the traffic and hurricanes.
Why do you love Miami?
I love the weather and our melting pot of ethnic cuisine.
What are three local meals you can't live without?
Stone crabs; Piccadillo; Matzo balls
In a word, Miami is...
Thriving.
Click below for photos of Goldsmith and some her decadent dessert creations:

Calling all HuffPost superfans!
Sign up for membership to become a founding member and help shape HuffPost's next chapter
BEFORE YOU GO