"The boys abroad, during the Second World War, voted her the most desirable, beautiful actress or pinup that they could possibly see," author Richard Rhodes, who wrote a biography about Lamarr, told CBS News in 2012. "She had a great deal of fame and fortune."
But for Lamarr, whose fascinating life was honored in a Google doodle on Monday, the fame she garnered for her looks was unsatisfactory.
"Any girl can be glamorous," Lamarr famously said. "All you have to do is stand still and look stupid."
When she grew bored of Hollywood and tired of being typecast as the "exotic seductress," Lamarr embarked on another path in life, that of inventor.
Does "Bluetooth" or "GPS" or "Wi-Fi" sound familiar? It turns out Lamarr's work helped lay the groundwork for these widely-used technologies.
Wanting to help thwart the Nazis during World War II, Lamarr (whose first marriage had been to an arms dealer) became interested in creating a secret communications system that could be used to guide torpedoes.
"She teamed with composer George Antheil, a neighbor, to create a frequency-hopping system -- based on the 88 keys in pianos -- that would keep enemies from being able to detect the radio messages," CNN reported. "They received a patent for their idea, although the limitations of technology at the time prevented it from being implemented until after World War II."
Their system eventually formed the basis for modern wireless communications technology, utilized in cordless phones, cellular phones, satellite communications, Wi-Fi, GPS and Bluetooth. In 2014, Lamarr and Antheil were even inducted into the National Inventors Hall of Fame.
According to Rhodes, Lamarr "was constantly looking at the world and thinking, 'Well, how could that be fixed? How could that be improved?'"
Jennifer Hom, who spent two months working on the Google doodle highlighting Lamarr's achievements, said it was the star's curiosity and eagerness to tinker that inspired the animation.
"She was really curious and had an active intellect and she was always trying to learn," Hom told CNN. "I like to think of her as superhero figure where you have a daytime personality and a nighttime personality."
Lamarr died in 2000 at the age of 86. She would've turned 101 on Monday.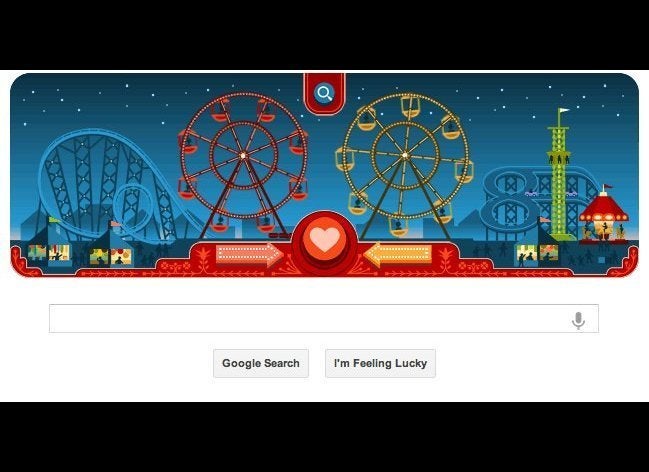 Google Doodle Slideshow
Popular in the Community