 The Democratic nominee in North Dakota's competitive U.S. Senate race is taking to the want ads.
Democrat Heidi Heitkamp is criticizing Republican Rick Berg for votes he cast in Congress and the North Dakota Legislature in a series of ads she is placing in the help-wanted section of newspapers around the state. The ads start with "Wanted: Junior Senator from North Dakota" and include a description of votes Berg cast that, according to the Heitkamp campaign, were solely to help the GOP. Heitkamp, a former state attorney general, has been criticizing Berg, the state's only congressman, for what she calls party-line votes.
The want ads will run through the pair's first debate Sept. 5 and will also be featured on a website Heitkamp set up. The content of the ads will change daily, according to Heitkamp's campaign. The first, launched Friday, attacks Berg for voting when he was a state legislator to allow banks in the state to give customer information to outside companies.
"When push came to shove, Rick Berg sided with the banks in allowing them to share your private information without needing permission, and even voted on party lines in Washington against veterans seeking protection from foreclosure," said Heitkamp campaign manager Tessa Gould said in a statement. "No wonder Rep. Berg has collected thousands in contributions from Wall Street."
Berg's spokesman, Chris Van Guilder, was not available for immediate comment.
The race between Heitkamp and Berg to succeed retiring Sen. Kent Conrad (D) has become one of the most competitive in the nation. The Democratic Senatorial Campaign Committee has invested its first three ads nationally to help Heitkamp, who is leading internal and external polls. Earlier this week Politico reported that the National Republican Senatorial Committee is investing $3.1 million in North Dakota to help Berg's campaign.
Crossroads GPS pulled an ad attacking Heitkamp earlier this month for using private planes while attorney general, after the claim was deemed false. Berg was hit by the YWCA over an ad he ran earlier in August which the organization said implied he had the YWCA's endorsement.
Berg was also criticized by YouTube commenters in August for an ad showing four women drinking coffee in a diner while criticizing Heitkamp. Commenters compared the ad to the Lindsay Lohan movie "Mean Girls." Berg later blocked comments to the ad and deleted those already posted.
The Jameston Sun reported that the Sept. 5 debate in Bismarck is the first of three debates the two will have.
Before You Go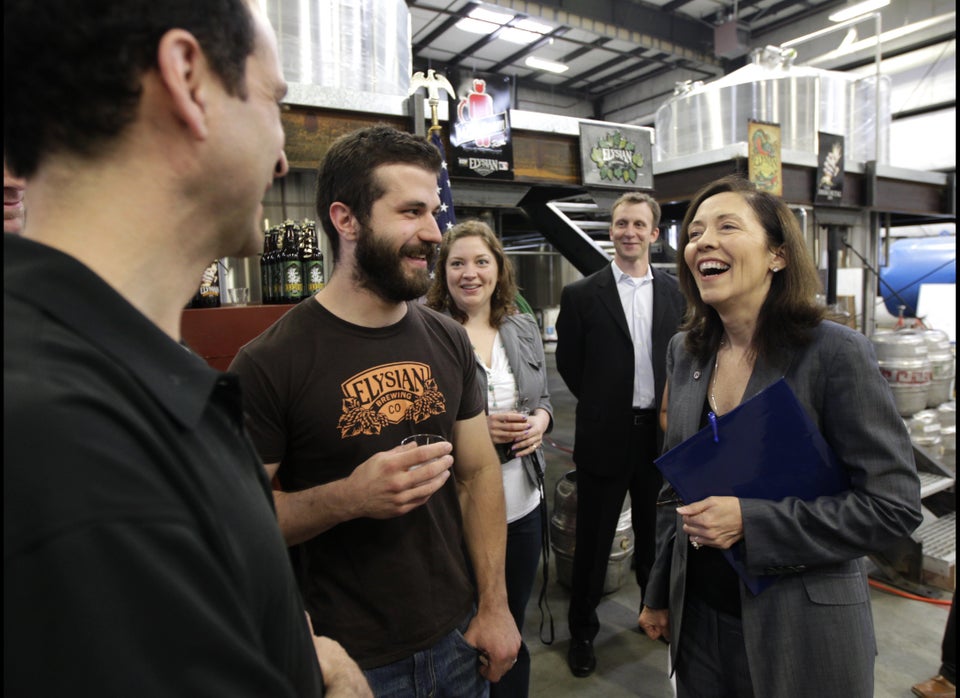 The Women Running for Senate in 2012
Popular in the Community