 WASHINGTON -- Gun control advocates are launching a hard-hitting series of ads on Tuesday targeting newly elected Sen. Heidi Heitkamp (D-N.D.), who has criticized gun law reforms.
The Coalition to Stop Gun Violence will run advertisements in the Washington publications Politico and Roll Call in addition to North Dakota newspapers, calling out Heitkamp for criticizing comprehensive gun control reform.
"No parent should have to send their children to school wondering if they will come home," the ad reads. "Shame on you, Senator Heidi Heitkamp (D-ND) for telling the country on Sunday that the Obama Administration's response to Newtown -- which may include universal background checks and a ban on assault rifles and high-capacity ammunition magazines -- is "extreme."
The ads aren't entirely unusual for the group, which has targeted wavering Democrats as well as obstinate Republicans in past campaigns. What stands out is the tough wording and the quickness of the group's response. Heitkamp's comments came Sunday during an appearance on ABC's "This Week."
"I don't think that proposal necessarily fit the bill for me," Heitkamp said of a reported plan from the White House to pursue a ban on assault weapons alongside universal background checks and stricter penalties for giving guns to a minor. "I'm not a big believer that this is a one-size-fits-all solution. We need to have a balanced approach and we need to live in reality, what can you actually get passed."
Heitkamp campaigned as a Second Amendment champion during her successful Senate bid in 2012, so her comments were hardly surprising.
Heitkamp's office did not immediately return a request for comment. In her comments on Sunday, she expressed openness to having a broad discussion on gun policy and a particular desire to deal with the mental illness element of gun violence.
The Coalition to Stop Gun Violence's quick attack shows the group wields a formidable budget for a legislative fight that will include keeping vacillating Democrats in line. The next month is a critical one for both gun control advocacy groups and the White House, which plans to finalize gun control reform proposals in January.
UPDATE: Jan. 8 -- Whitney Phillips, Heitkamp's communications director, offered a statement in response to the ad campaign, seemingly opening the door a bit to the senator's support for a bill that includes gun control elements. The statement makes it clear that such support would only come if the bill represents a comprehensive package of reforms and not, as Phillips declares, a "singular focus on gun laws." Still, Phillips adds, "all options must be on the table."
The full statement is below:
Senator Heitkamp believes the discussion and ultimate solution to these mass violence tragedies must go beyond a singular focus on gun laws, and that the discussion must examine mental health, school security, and community development to help parents identify and address children potentially suffering from mental illness. Senator Heitkamp has clearly stated that all options must be on the table when it comes to addressing gun violence in America.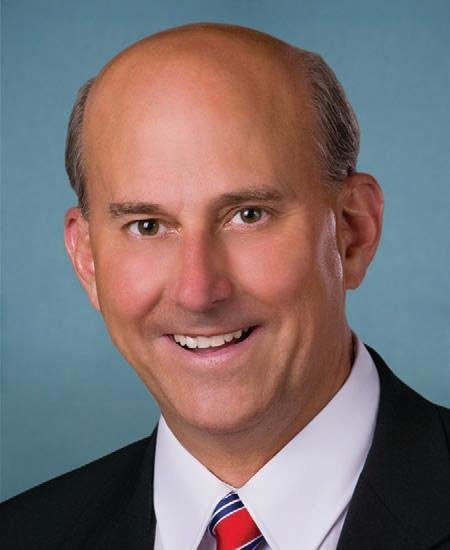 People Who Want More Guns In Schools
Popular in the Community