 The Democratic nominee for North Dakota's open U.S. Senate seat is touting her record of standing up to former President Bill Clinton's administration in a new ad.
Heidi Heitkamp, a former state attorney general, released a new ad Thursday afternoon outlining what she says is her willingness to disagree with the federal government and fellow Democrats. Heitkamp uses a case she pursued as attorney general in the 1990s, saying that she opposed the Clinton administration's attempt to jail two North Dakota residents for draining wetlands on property they owned.
"It was a government land grab and it happened when I was attorney general," Heitkamp said in the ad. "The federal government tried to misuse environmental easements to take over North Dakota farm land and put farmers in prison."
Heitkamp is challenging Rep. Rick Berg (R) for the seat of retiring Sen. Kent Conrad (D) and partisanship has become one of the top accusations in the competitive race. Heitkamp and national Democrats have accused Berg of not being independent from Republican leaders in Congress. The race has attracted increased national attention in recent months, with the Democratic Senatorial Campaign Committee focusing all three of the ads it has purchased so far on the North Dakota race.
Before You Go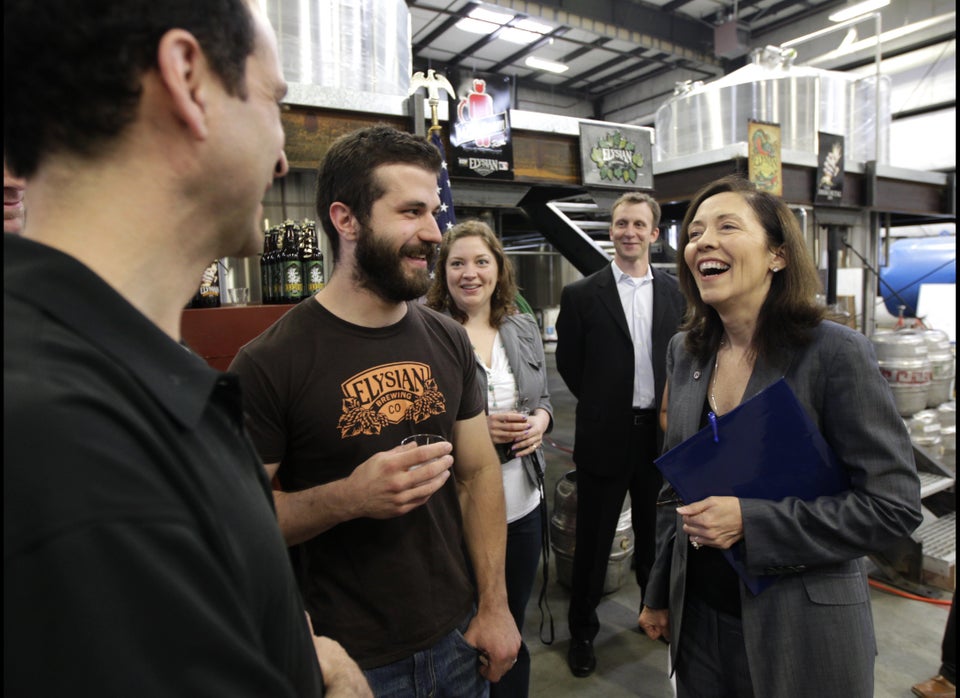 The Women Running for Senate in 2012
Popular in the Community