A new poll commissioned by the North Dakota Democratic-NPL Party gives Democratic U.S. Senate hopeful Heidi Heitkamp a 6-point lead over her Republican opponent.
The poll -- conducted this week by DFM Research for the state party -- shows that Heitkamp, a former state attorney general, has a 50-44 lead over Rep. Rick Berg, the Republican nominee, with 6-percent undecided. The poll also shows Heitkamp with a 56-35 favorable/unfavorable rating, compared to the state's sole congressman's 43-48 favorable/unfavorable rating. The poll indicates that Mitt Romney would defeat President Barack Obama 54-35 in the presidential race in North Dakota.
Berg's campaign spokesman could not be immediately reached for comment.
The last independent poll, released earlier this month by Rasmussen, showed Berg with a 49-40 lead over Heitkamp, while a June Mason-Dixon poll gave Heitkamp a 1-point lead. Two internal polls commissioned by the Democratic Senatorial Campaign Committee earlier this year showed Heitkamp with leads, according to material compiled by HuffPost Pollster.
The North Dakota Senate race has turned into one of the most competitive in the country, as Democrats try to retain a toehold in the state's federal delegation, which they dominated for more than three decades until 2010. The DSCC has released three television ads in the race, the first three the Washington-based organization have released nationally in the 2012 election cycle.
Before You Go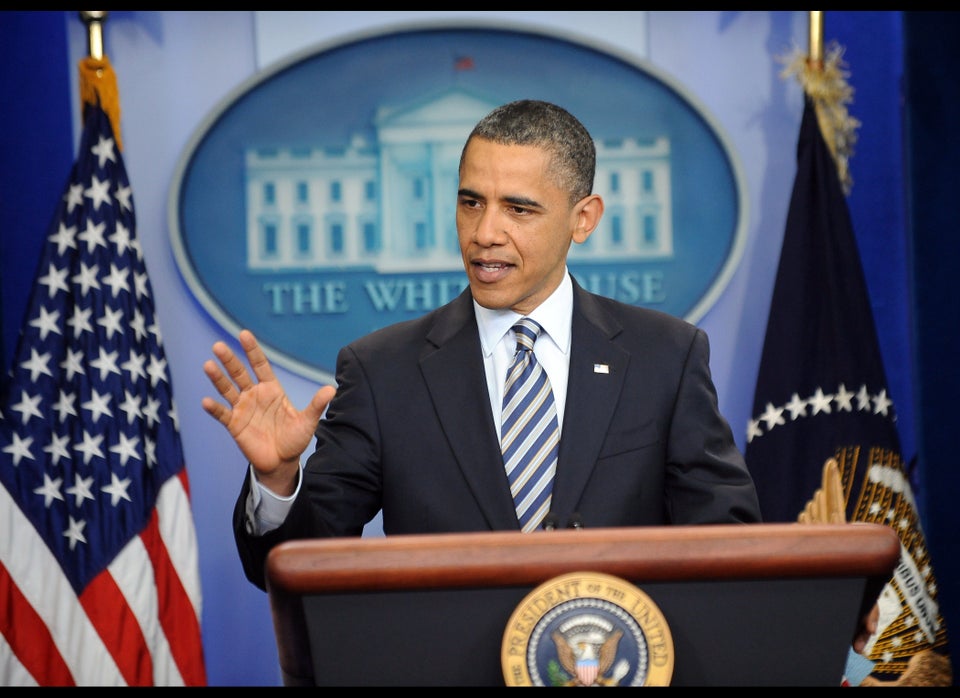 Barack Obama's Greatest Hits
Popular in the Community