This week's Huffington Post Gay Voices RaiseAChild.US "Let Love Define Family" series installment introduces two women who are raising an amazing family in Sitka, Alaska, an island town of less than 10,000 residents that is only accessible by boat or plane. In this beautiful setting the couple has built an extended community that supports, nurtures and encourages their children to reach their highest potential.
Heidi Horner Raffaele, 52, and Karla Horner Raffaele, 44, of Sitka, Alaska, are both teachers whose love for children is abundantly apparent. As if they didn't have enough children to care for at school, the couple has brought a whole classroom's worth of children into their home. The adventurous women, who now serve as a school administrator and a school director, respectively, have fostered 25 children and adopted 12, all from the foster care system.
"Both Karla and I are healthy and could have given birth to our own children," explained Heidi. "But because we are teachers and had known so many foster children that were struggling and living in such difficult situations, we were overjoyed when -- about 18 years ago -- a local social worker asked us to take our first foster child. Today, we have a magnificent family like no other and we are very proud parents of 12 amazing children."
The children range in age from 8 to 24, and they keep Heidi and Karla on their toes. The couple's home is designated as a therapeutic foster home. All of the children have special needs and have experienced great struggles in their early lives.
"Our children are creative, funny, mischievous, brave and resilient," said Karla. "They have battled disabilities and unacceptable treatment early on in their lives, such as FASD, ADHD, mental health issues, neglect and abuse. Some of our children are young adults making their way into the world independently but most of our children are still living at home, going to school, taking dance lessons, laughing with their friends, volunteering within the community and taking care of their beloved pets."
The couple has been together for 19 years and was married in California in 2008, a feat that was accomplished by loving friends who threw the women a surprise party and watched the children while they wed in San Francisco. If raising one child takes a village, raising a "classroom full" takes a committed and loyal community.
"Our family, friends, and Sitka community have been absolutely dedicated to helping us," said Heidi gratefully. "We have friends who are therapists, teachers, nurse practitioners, doctors and those from other brilliant and creative backgrounds who pitch in and assist us with all the kinds of situations every family experiences. We relish our family and friendships, both those here in Sitka and those around the country who love and help us from afar."
"We have never experienced a day when we thought we were alone in our lives," added Heidi. "We are well-loved and supported!"
The couple has had a wide range of experiences throughout the last 16 years as they built their family through the foster care system. They adopted a sibling set of five children from Oregon. From Alaska, they adopted a sibling set of two, another sibling set of two and a sibling set of three. They are currently foster parents to a nine-year-old boy with severe medical needs.
"Because we have adopted Alaska Native children and caucasian children, we have dealt with very different legal situations," Karla explained. "Some of our adoptions were completed within a year from start to finish, and some of our adoptions were finalized within two years. Because of the Indian Child Welfare Act, however, the adoption process for one sibling set of two children took several years to finalize. But, throughout the process we remained positive, steadfast and dedicated to finalizing the adoption of our wonderful children. We are so thankful to our friends in the Native community who have mentored us and taught us how to help our children stay connected to their culture and their proud traditions."
With so much contact with the foster care system, Heidi and Karla had only positive things to say about the respect and caring with which they were treated. "There were a couple of moments early on when one or two individuals felt the need to share their opinions on why we should not be allowed to adopt children," said Heidi. "Their voices were heard and then we moved forward with our plans to help children and build a family."
Those negative experiences added up to only a tiny ripple in a sea of support they encountered while fostering and adopting. "Our social workers were absolutely professional, supportive and delighted to help us, which also meant that they were providing a safe and loving environment for the children they knew needed it most," Heidi explained.
While the couple describes their lives as bursting with joy and energy as they watch their children become independent and/or overcome extremely difficult situations, they have faced hard times too. Together, as a family, they experienced the death of a beloved child who was born with medical conditions related to prenatal drug and alcohol use.
"We miss our son immensely and continue to grieve for him," said Heidi, "but we also carry his legacy into the future by helping our other children understand how magnificent their family is and how fortunate we are to live the lives we have as one family, together. We are making our lives count and we are making his life count."
Heidi and Karla contacted RaiseAChild.US to tell their story because they were moved by the organization's mission and its dedication to foster children. RaiseAChild.US encourages the LGBT community to build families through fostering and adoption to serve the needs of the 400,000 children in the U.S. foster care system. As the information about the organization's focus continues to spread, it has heard from families across the nation who either want to foster or adopt or who are elated to read stories in Huffington Post Gay Voices about families like theirs.
The couple is proud of their children's progress. Without the couple's support and loving care, the children would have languished in the foster care system and possibly not developed the skills and confidence to move beyond their challenges to live independently. Loving families can make all the difference to these children, who bring joy and satisfaction to their parents.
"We highly recommend that families consider fostering and adopting children from their state's foster care system," says Karla. "This will be a challenging task, but an immensely rewarding and life-changing experience. Life will never be the same for the family that traverses this trail and that's the best sort of adventure to be on."
On May 3, RaiseAChild.US is hosting "Call Me Mom," a free brunch event for prospective mothers who are interested in learning about fostering and adoption. The event will be held in the Panorama Room of Andaz West Hollywood hotel. To RSVP, visit www.RaiseAChild.US.
Corinne Lightweaver is the Special Projects Manager at RaiseAChild.US, a national organization headquartered in Hollywood, California that encourages the LGBT community to build families through fostering and adopting to serve the needs of the 400,000 children in the U.S. foster care system. RaiseAChild.US works with foster and adoption agencies that have received training in LGBT cultural competence through the Human Rights Campaign Foundation's "All Children-All Families" initiative. Since 2011, RaiseAChild.US has run media campaigns to educate prospective parents and the public, and has engaged more than 2,000 prospective parents. For information about how you can become a foster or fost/adopt parent, visit www.RaiseAChild.US and click on "Next Step to Parenthood."
Before You Go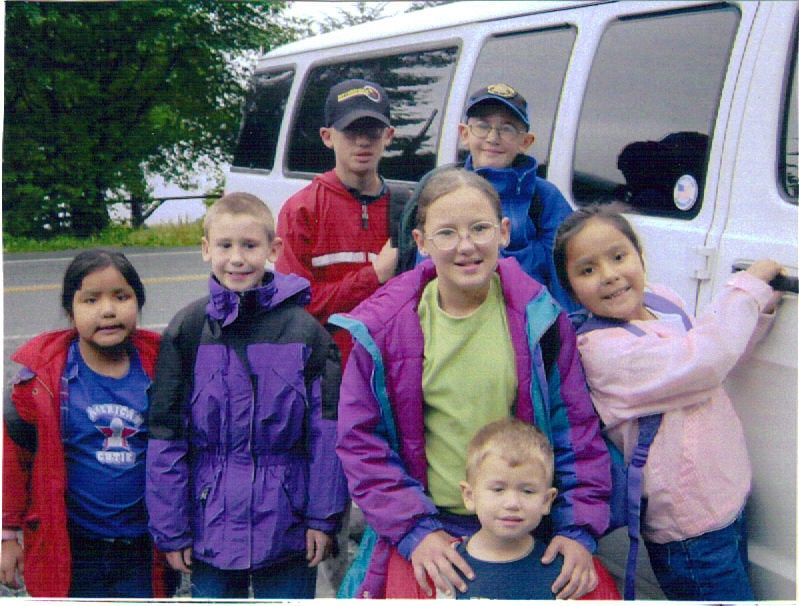 Heidi & Karla
Popular in the Community