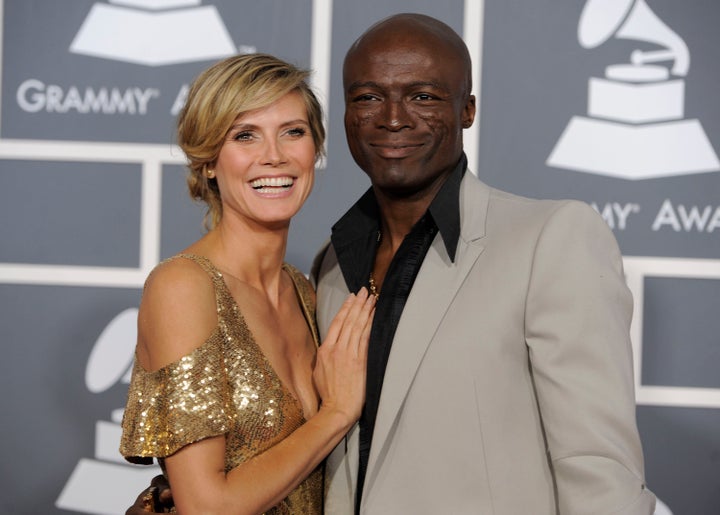 Heidi Klum is leaving Seal, her husband of seven years, but not for the reason many celebrities split. According to TMZ, individuals close to the couple say infidelity was not to blame, but rather Seal's temper: "Seal's inability to control his anger has become too much for Heidi to take, in no small part because it's affecting their children." The two were raising four kids together: Leni, 7, from Klum's previous relationship, Henry, 6, Johan, 5 and Lou, 2.
The couple was known for their public displays of affection, lavish Halloween parties and annual renewal of their marriage vows, so news of the separation was received with shock, the Telegraph reported.
If it's true that Seal's temper caused the split, it sounds like anger, for Klum, was a deal breaker that outweighed her spouse's good points. Dr. Bethany Marshall argued in her 2007 book, "Deal Breakers," that recognizing what you can't take is a good thing. "Identifying your deal breaker ... holds out the possibility of helping you to understand where the relationship has gone wrong, what needs to be done in order to make it better, and when to walk away because you're doing more work than him to fix it," she wrote.
It's worth noting, however, that a person's deal breakers can change based on her experiences, at least according to dating expert April Beyer. Beyer told CBS News in a 2009 interview: "If you are looking for, at 45, what you were looking for at 25, then you might have a problem." She identified the most common deal breakers for men as a woman who who is extremely independent (interesting, considering that TMZ also suggested Klum's entrepreneurial success might be a factor in the split), inflexible, or who doesn't take care of her appearance (probably not the issue here). Women's most common deal breakers, Beyer said, are a man being too frugal, lacking an overall plan, and cheating or lying.
What are your relationship deal breakers? Do you ever worry that you're giving up a good thing over something that bothers you now but might not bother you later on? Tweet @HuffPostWomen with hashtag #MyDealBreaker and let us know what you won't stand for in a relationship.
Related
Popular in the Community