Before the new season even began, "Project Runway" was making headlines. Much like "The Biggest Loser" this past season, contestants were leaving the show, feeling they were overwhelmed. Or, as Heidi Klum put it on "Late Night" (Weeknights, 12:37 a.m. ET on NBC), "We had some cowards on the show."
According to the New York Post on June 24, a psychologist was brought on set to help one designer who was suffering a meltdown. Meanwhile, at the same time, another designer had simply packed up and disappeared into the night after getting placed in the bottom after a challenge.
Michael Kors reportedly gave the remaining contestants a pep talk in hopes of smoothing things out and keeping the show going, but Klum seemed far more irritated about the whole thing.
"Without my 'auf wiedersehen,' that bugs me!" she told Jimmy Fallon. So she and Fallon waved auf wiedersehen to the missing contestants through the camera.
Season 10 of "Project Runway" kicks off with a special "Road to the Runway" episode on Thursday, July 19 at 8 p.m. ET before settling into its regular Thursdays at 9 p.m. ET timeslot on Lifetime. Watch "Late Night with Jimmy Fallon" weeknights at 12:37 a.m. ET on NBC.
TV Replay scours the vast television landscape to find the most interesting, amusing, and, on a good day, amazing moments, and delivers them right to your browser.
Before You Go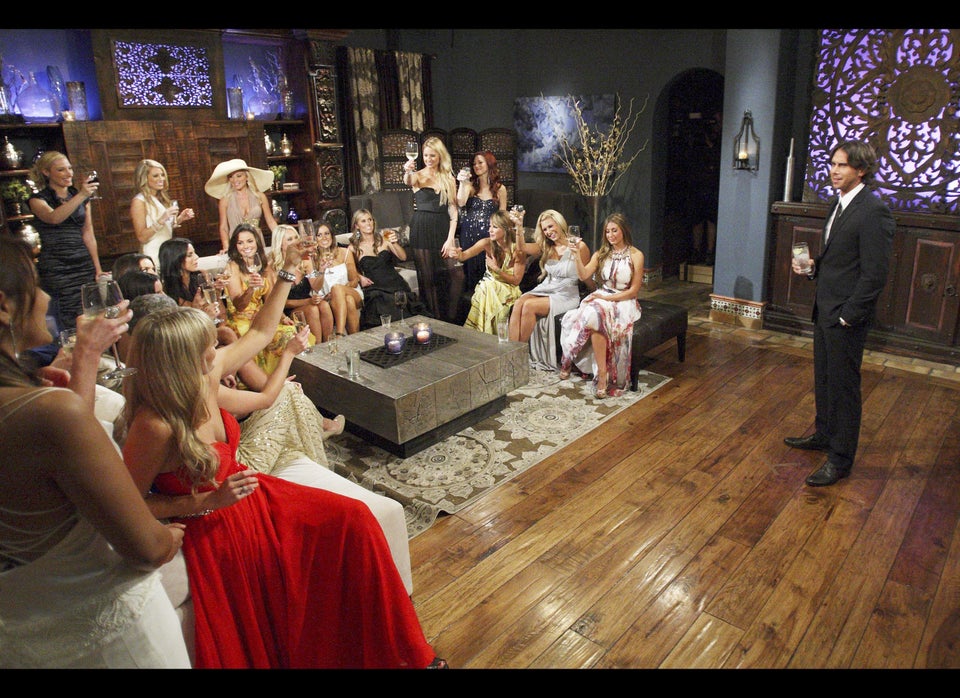 2012 Renewal Index: Canceled, Safe and on the Bubble Shows
Popular in the Community