This year Heidi is hosting not one but two Halloween bashes, with one set in Las Vegas and the other in New York. Two parties means two intricate costumes, so Heidi attended a fitting to make sure her wacky ensembles fit her killer body just right.
Luckily she took pics of the fittings so we can all get a preview. Unluckily, no one warned us how downright terrifying she looks.
Below, see the gorgeous model looking, well, less than gorgeous in her two get-ups. And don't say we didn't warn you.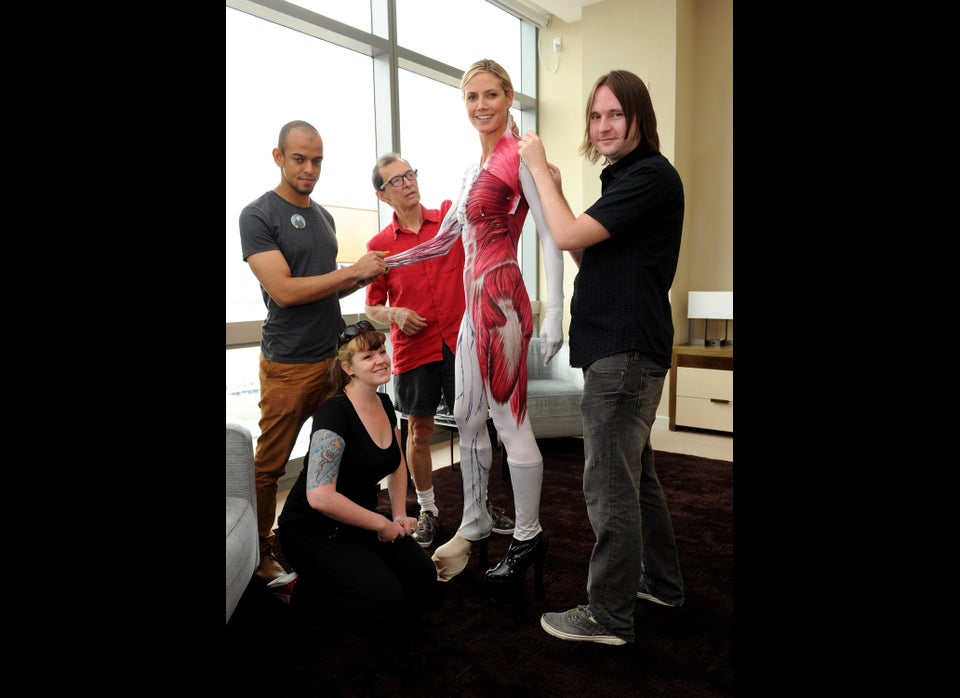 Heidi Klum Halloween Costume

Related