Heidi Klum did not fail to impress at her Saturday night Halloween bash.
Klum told People, "It's kind of like a dead body with the first layer of skin ripped off... It's basically like me naked."
She added, "All my veins and blood will all be visible -- you don't feel quite naked with it because it is so colorful."
Indeed, all her blood was visible -- plus a little extra. Klum was wheeled onto the red carpet of her party on a gurney, covered with a blood-speckled white sheet. When lifted, Heidi's red-muscled, sinewy, full-on dead body was revealed (and posed for red carpet snaps, of course).
Check out pics of Heidi's (literal) body suit, including her bony foot platform shoes, below. Is this costume super cool... or just super yucky?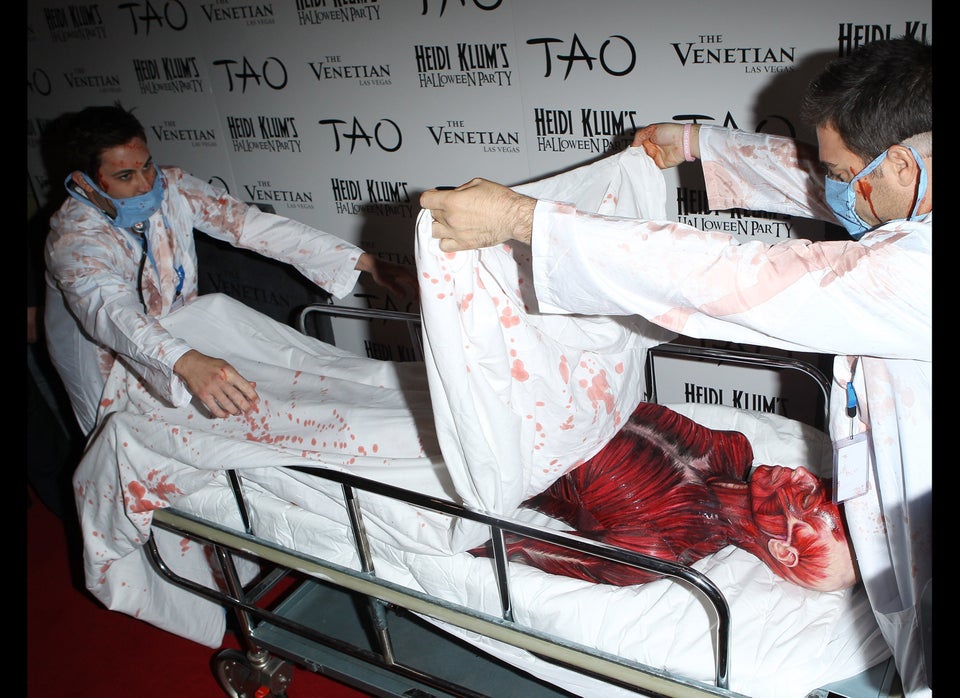 Heidi Klum Halloween Costume, Part I