Heidi Klum has proven to be a woman who takes Halloween very seriously. So seriously, in fact, that she wasn't going to let a hurricane or even holiday timing get in the way of her annual costume bash.
Heidi arrived at Club Finale in New York for the belated party last night decked out in a gold, sparkly gown, a floor-length cape and an ornate headdress with her face completely covered in tiny rhinestones. It was pretty awesome, if we say so ourselves. (And it was definitely a complete 180 from the recent divorcée's couple costume from last year, which put her and former husband Seal in uncomfortably realistic ape getups.)
A pretty nice (albeit semi-random) way to ring in the holidays, eh?
Check out Heidi Klum's elaborate Halloween costume from her party last night and tell us what you think.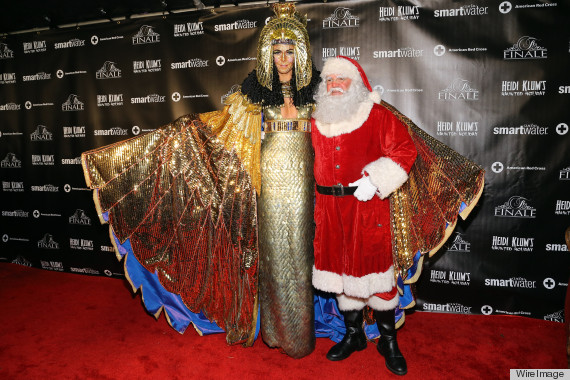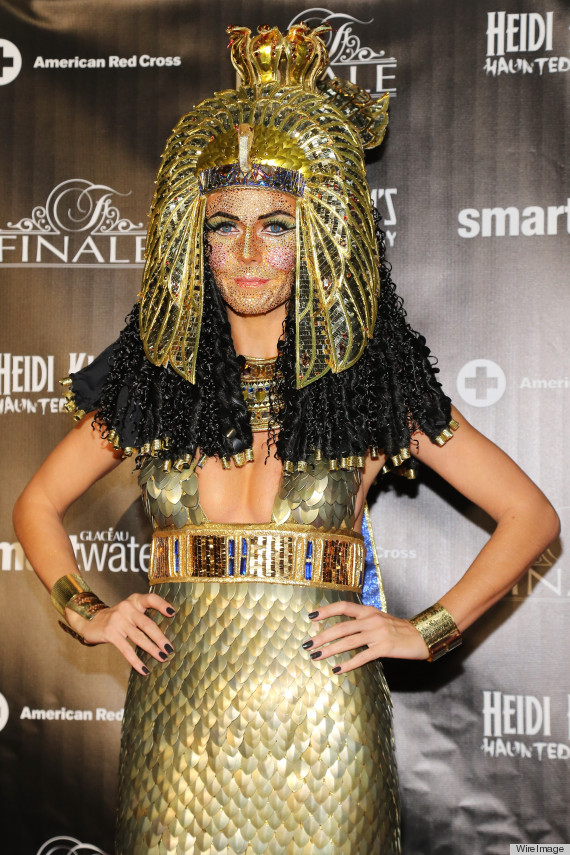 See Heidi Klum's style evolution!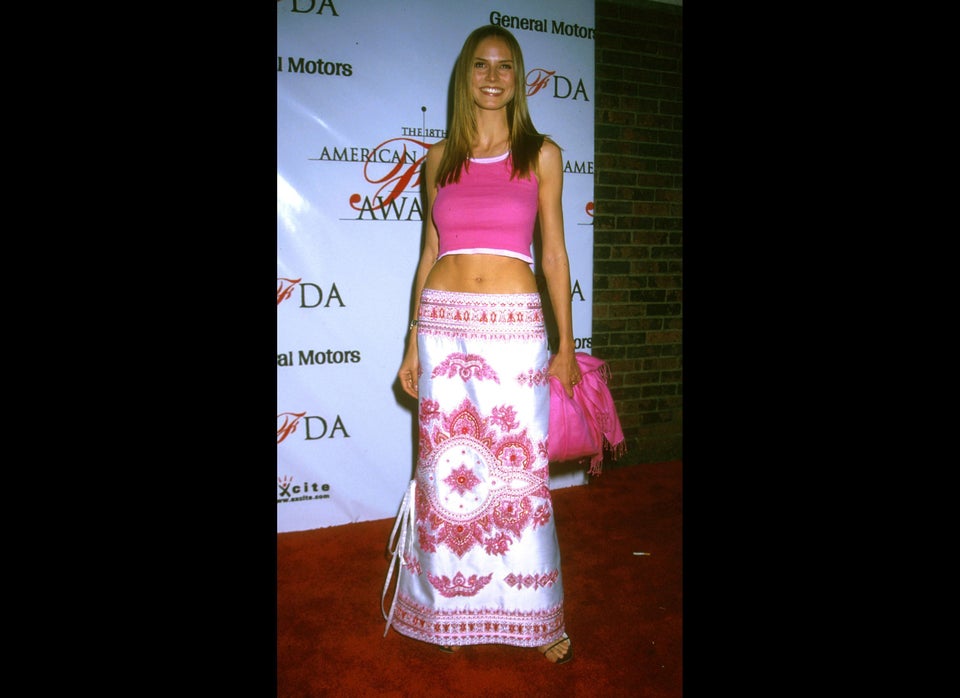 Heidi Klum's Style Evolution
Popular in the Community