That's right, the 39-year-old was decked out in the glitzy Italian label for each of her eight wardrobe changes throughout the night. Heidi began the evening in a silver and black minidress from Versace's current collection before moving on to more eye-catching numbers.
The six dresses that followed all had two things in common: they were chosen from Versace's spring/summer 2013 collection and they all featured some pretty gratuitous cutouts. We seriously have no idea how some of these dresses stayed on, but, thankfully, there were no wardrobe malfunctions for Heidi Sunday night.
As for the "Project Runway" host's standout dress of the show, we have to go with the couture white tulle ensemble selected from the fashion house's Atelier collection which she paired with a top hat -- very Moulin Rouge (but with Versace-style cutouts, obvi).
See all 8 of Heidi's Versace dresses -- and her Psy-style tuxedo -- from the model's hosting job at the MTV Europe Music Awards below!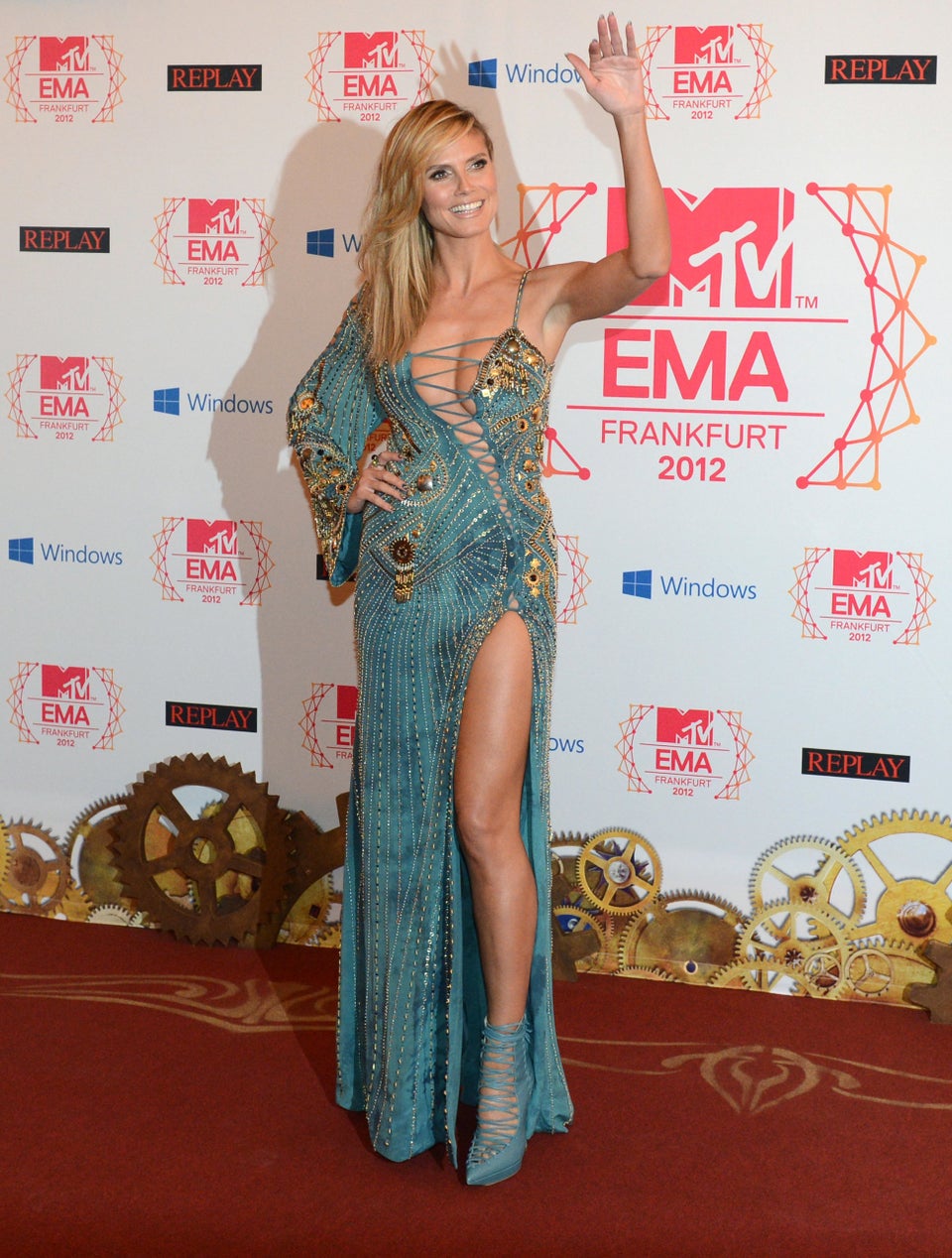 Heidi Klum Hosts The MTV Europe Music Awards
Related