Heidi Klum's nude (or something like it) advertisement for "Project Runway" est arrivé.
The supermodel told The Hollywood Reporter, "This is definitely sexier than past campaigns we've done for Project Runway. I guest you could say 'Hans and Franz' are celebrating season nine!"
Also set to fete the forthcoming episodes: Kim Kardashian, Malin Ackerman, Christina Ricci and Zoe Saldana, who will all serve as guest judges. The new season premieres July 28 on Lifetime.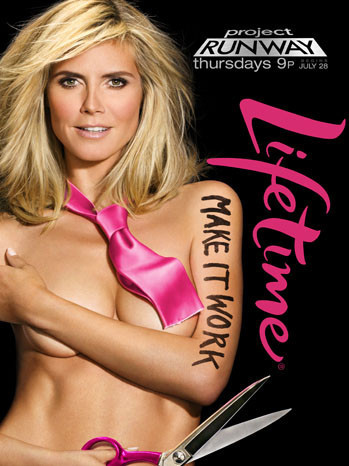 Watch for more snippets of info about the upcoming season: