We're all about dressing comfortably, but Heidi Klum just took it to a new, much pricier level.
The supermodel hopped on the pajama dressing train for an art opening in Los Angeles Thursday night. But she didn't just wear a lacy silk top or fancy Gwyneth Paltrow-esque number. Klum stepped out in a $595 silk pajama jumpsuit, available for purchase in Fleur du Mal's "Sleepwear and Robes" section.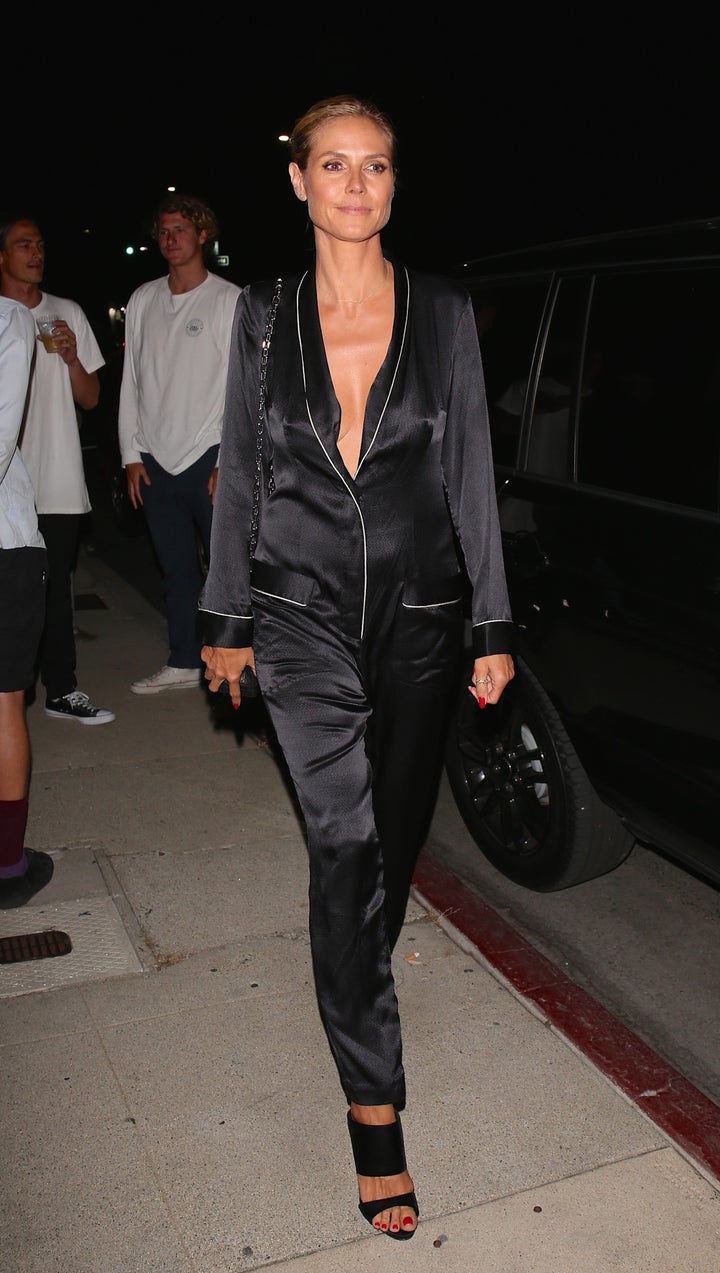 The low-cut look was paired with a slicked back 'do, making it look all the more bedroom-appropriate. If it weren't for the strappy black heels, we'd be sure she was on her way to a slumber party.
We have to hand it to her: Not just anyone could pull off wearing actual pajamas in public. And if nothing else, the look is certainly one way to save time on a bedtime routine.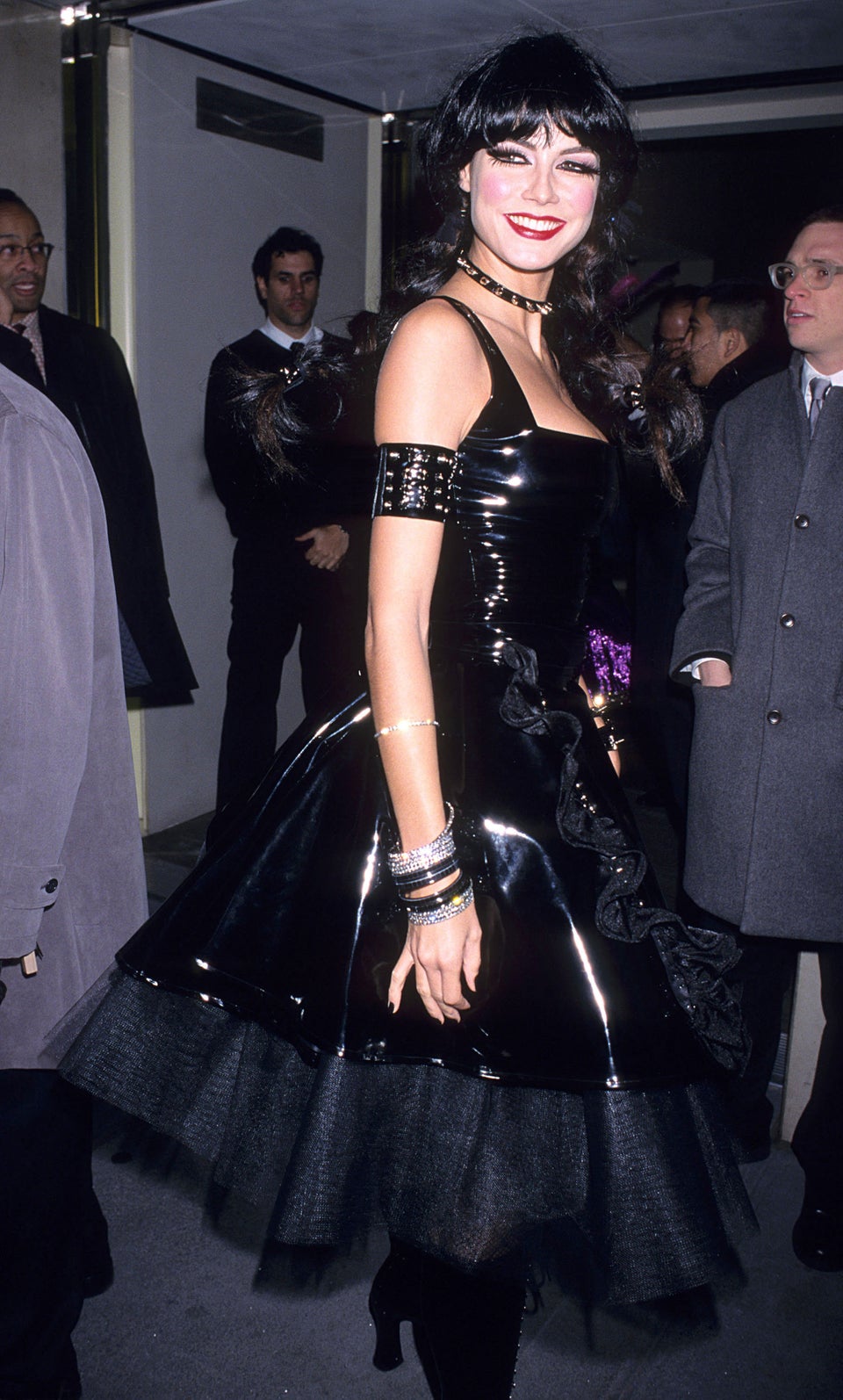 Heidi Klum's Halloween Costumes