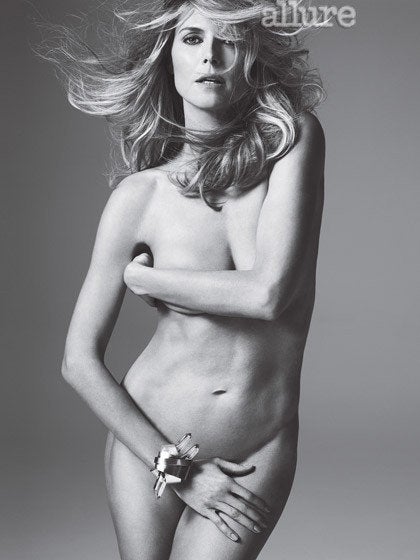 "It's hard, just like for other couples," Klum told the magazine. "People go through our trash cans. It's crazy. And you know, we have four kids; they have to go to school."
The 38-year-old model, who earlier this month filed to divorce Seal after seven years of marriage, also told Allure that she doesn't "resent anything that ever happened" in her life.
"I had dreams of how I wanted things to be and planned for things and, as we all know today, they don't always turn out as you dreamt them in your head," she said. "Because sometimes life throws you a curveball and then you just figure it out and deal with it, but my dream always was that. To have the perfect family and have lots of children and a beautiful garden and trampolines and swings and things."
Klum has opened up about the split once before. In March, she told Elle magazine that she felt like she was "in the eye of the tornado. It's emotions inside of your body that are a tornado. And then the outside world doing all this craziness -- with you wanting it or not wanting it -- is another tornado."