In an episode of "Katie" that aired Wednesday, the supermodel acknowledged to host Katie Couric that she is dating Kristen -- but she stopped short of calling it a relationship.
"I don't even know if I can call it that, you know? It just started so I don't know. I don't know where it's gonna go," Klum said.
"I've known him for four years and he's been with our family for the last four years," Klum continued. "He's cared for our entire family, mostly for our four children, helped us tremendously... I trust him with my children's life. He's a great man, you know, and we just got to know each other from a completely different side."
Rumors of their relationship surfaced late last month when Klum was photographed getting close to Kristen while on vacation with her family in Sardinia. Seal fueled speculation by telling TMZ that he wished his ex had waited until they were separated before she decided to "fornicate with the help." His publicist later clarified that Seal did not intend to imply that Klum had cheated on him; rather, he meant that their divorce is not yet finalized so the couple is still legally married.
"It's not true. I've never looked at another man while I was with him," she said.
"I'm someone who believes in a fairy tale and when I said I do, I meant forever," she said. "But I don't know... You never know what happens. Life changes. It's that road with all those bumps and holes and you're trying to struggle through them. And I don't know…we just couldn't make it work, you know?"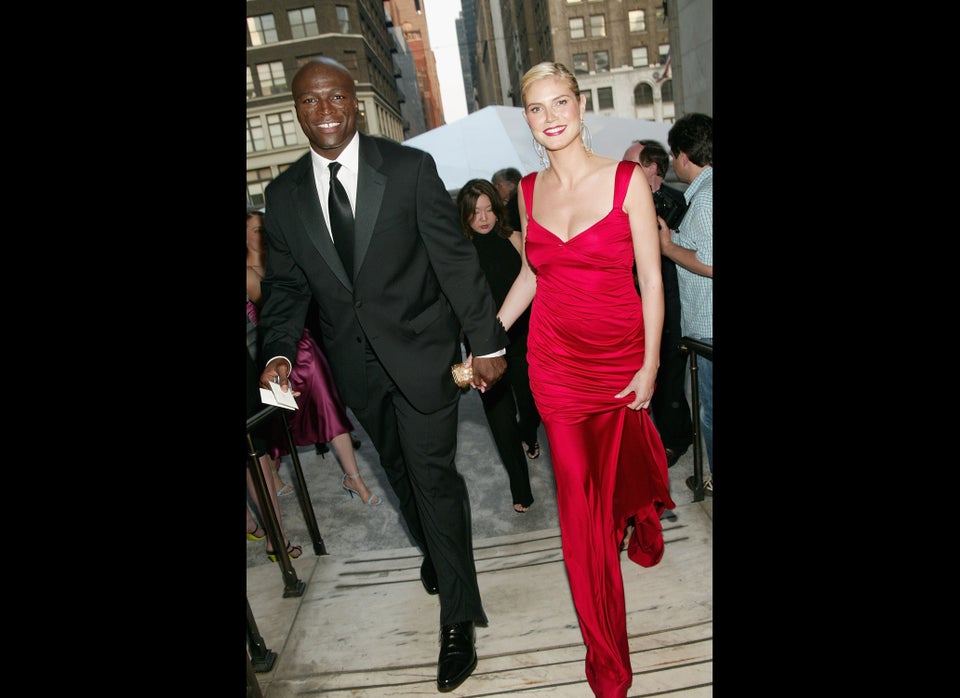 Heidi Klum & Seal
Popular in the Community