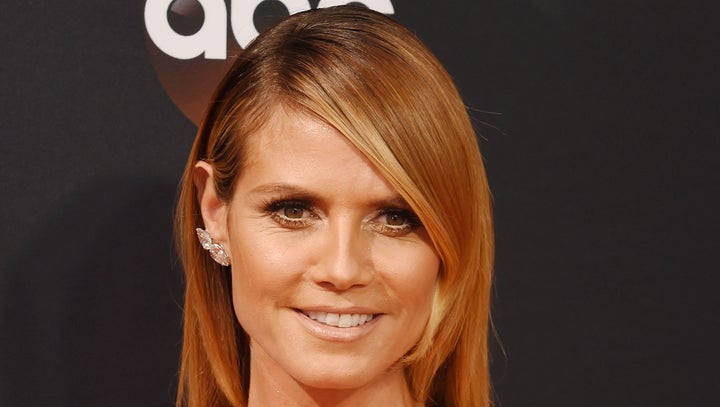 Aging is something none of us can avoid ... not even A-list supermodels. Over the weekend, model Heidi Klum shared a personal photo on Instagram from a moment we all have faced ― or will face. 
"OMG .....just found my first grey" the 43-year-old German beauty captioned a photo of a closeup of her mane. 
The "America's Got Talent" judge was clearly shocked by the milestone, but we have to say, she's fared pretty well.
Many of the supermodel's followers commented that they'd had gray hairs starting at a much younger age. Researchers believe that genes play a role in when a person goes gray. Looks like Klum really did win the genetic lottery.
Though the mother of four is known for her gorgeous head of hair, she ought to note that gray hair is totally hot again. Older celebs like Joni Mitchell are embracing their white streaks and even young stars are turning to dye to get the silver look.
We're not sure if she'll embrace the grays or dye her hair, but Klum seems to have a pretty healthy outlook about growing older.
"Would it be nice if my skin and body still looked the way it did when I was 25? Sure," she told Redbook in an interview last year. "But the fact is, your body changes when you have children; you get wrinkles as you get older. I like that I have laugh lines from smiling too much."
Heidi, we like you just the way you are. Grays and all.
REAL LIFE. REAL NEWS. REAL VOICES.
Help us tell more of the stories that matter from voices that too often remain unheard.
BEFORE YOU GO
PHOTO GALLERY
9 Celebs Graying Gracefully