The supermodel seems to get younger both in spirit and style every day, sporting dresses with bold thigh-high slits and chatting about her sex life as if no one's actually listening. (We are, Heidi.) She continued her youthful streak on "The Tonight Show" Wednesday night, donning a slinky black knit dress with sheer lace panels at the neck and sides.
The see-through sides showcased enough upper thigh when she simply sat in her chair and crossed her legs. But leave it to Heidi to get up on the table and start dancing for Jay Leno, leaving us all wondering how much more she'd flash. (As E! Online so delicately put it, she "almost flashes crotch.")
She's an expert, that one. But are you a fan of her outfit choice?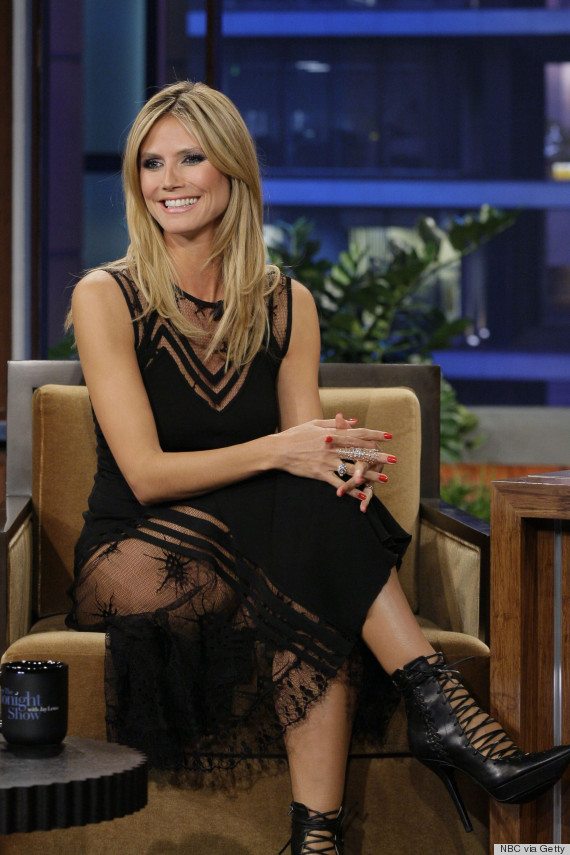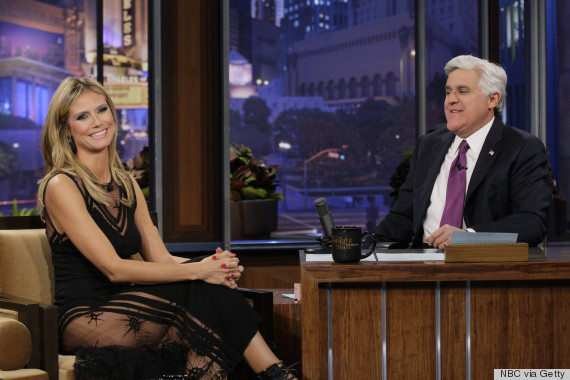 See all the bold fashions Heidi has worn: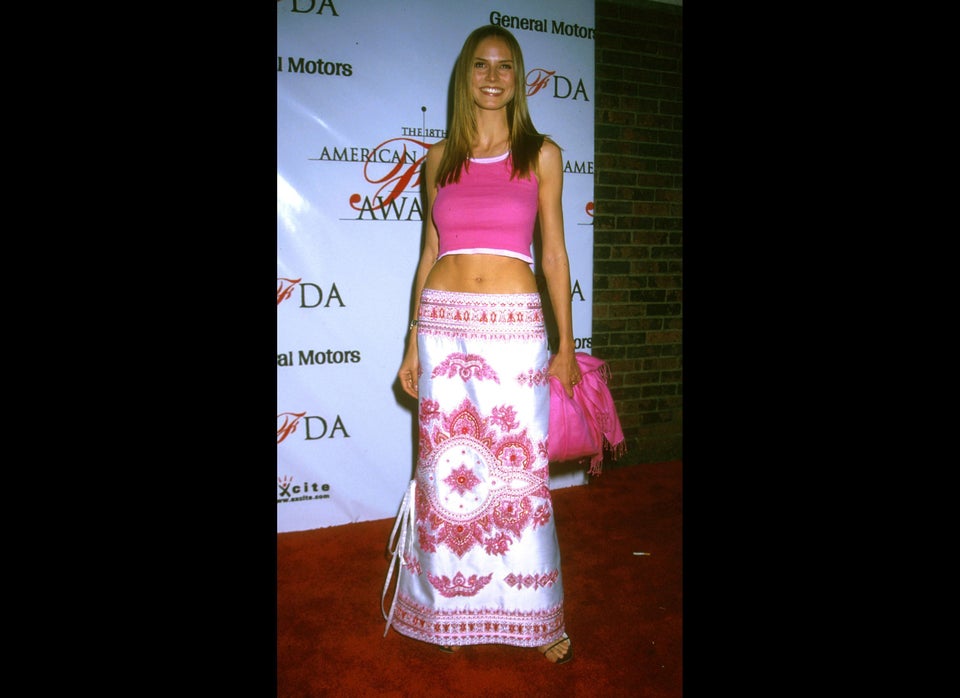 Heidi Klum's Style Evolution