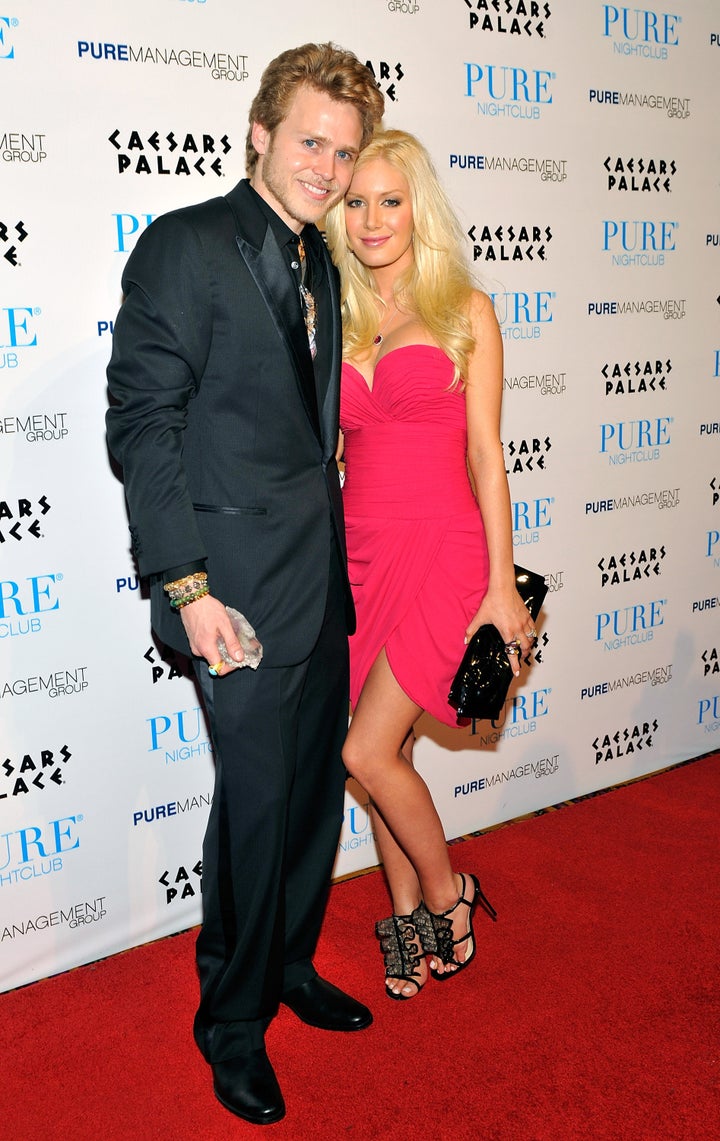 Spencer Pratt, who recently approached Vivid Entertainment to sell his sex tape with Heidi Montag, is drumming up publicity for the tape over Twitter.
"Promises you the Citizen Kane of sex tapes. Honestly, Orson Wells makes a guest appearance," he tweeted over the weekend. "Recommends you wait for the Special Edition Sex Tape. Blu-Ray, director's commentary, & bloopers!"
"@spencerpratt F U!!!!!!!!!!!!!!!!!!!!!!!!!!!!!!!!!!!!" she tweeted.
"@HeidiMontag Seriously? You're going to start shit on twitter?" Spencer responded. And later, "@heidimontag needs to grow up."
Spencer is reportedly shopping sex tapes featuring not just him and Heidi, but Heidi and Karissa Shannon, one of the Shannon twins who used to be Hugh Hefner's girlfriends.
Karissa had some choice words for Spencer on Sunday.
"@spencerpratt FUCK YOU!!!!" she tweeted.
Meanwhile, Spencer and Heidi were spotted together on Sunday at a resort in Costa Rica, so take from their Twitter fight what you will.