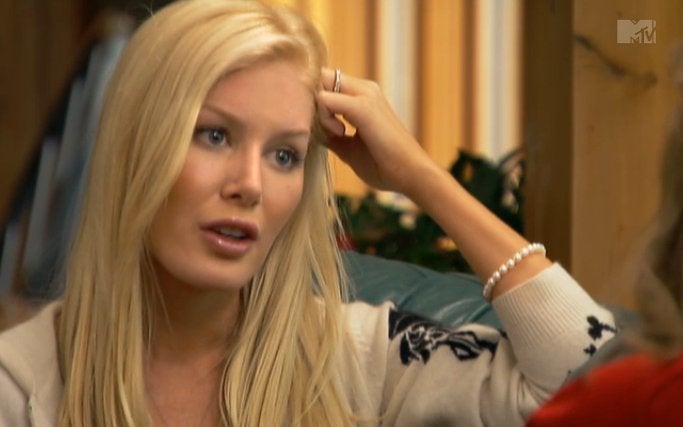 Heidi Montag is in Costa Rica, where she hit a milestone on Wednesday.
"wearing sunglasses for the first time since my surgery! SCARY! feels so weird!" she tweeted.
Heidi had ten plastic surgery procedures done on November 20, see before and after photos here. She recently admitted that she wants her G-cup implants removed, as it is "heartbreaking" that she cannot work out or hug her four dogs.
Which is not to say Heidi wants her entire old body back. She is worried the sex tape Spencer is shopping will reveal how she looked before the procedures.
"I'm mortified at the thought that people could be looking at me naked before I had the surgery," she told Life & Style.
Popular in the Community