Police in Galesburg, Mich. have launched an investigation after a video surfaced on YouTube and Facebook depicting a bus assistant slamming a 7-year-old student agains the window of a school bus.
The incident occurred Wednesday afternoon in the Galesburg-Augusta school district, YouTube user YTReviewChannel tells The Huffington Post. The aide, identified as Heidi Mullin, was placed on the school bus to monitor the boy, who is known for a history of misbehavior, WWMT reports. When he wouldn't stay in his seat, Mullin shoved the child against the window while yelling, "Sit down!"
Police are investigating the incident as an assault and are looking into the bus company's allegations that Mullin acted in self preservation in reaction to death threats from the boy. Another student on the bus caught the interaction on cell phone video.
The boy's mother admits her son's disruptive behavior, but is calling for the aide's termination, claiming that the child was bruised as a result. The employee is currently on paid leave from bus service company Auxilio, according to the Battle Creek Enquirer.
"The school district will take whatever steps are necessary to ensure that our students have a safe environment," the statement reads. "The person involved in the situation is not an employee of Galesburg-Augusta Community Schools. The individual will not be reassigned to our school district."
The incident in Michigan follows a handful of similar incidents on school buses across the country. In 2009, surveillance video documented Virginia school bus driver Alice Davis Holland and special education aide Mary Alice Evans hitting, kicking and choking Timothy Kilpatrick, a Bedford County student with autism. The two were convicted of criminal charges last October.
Related
Before You Go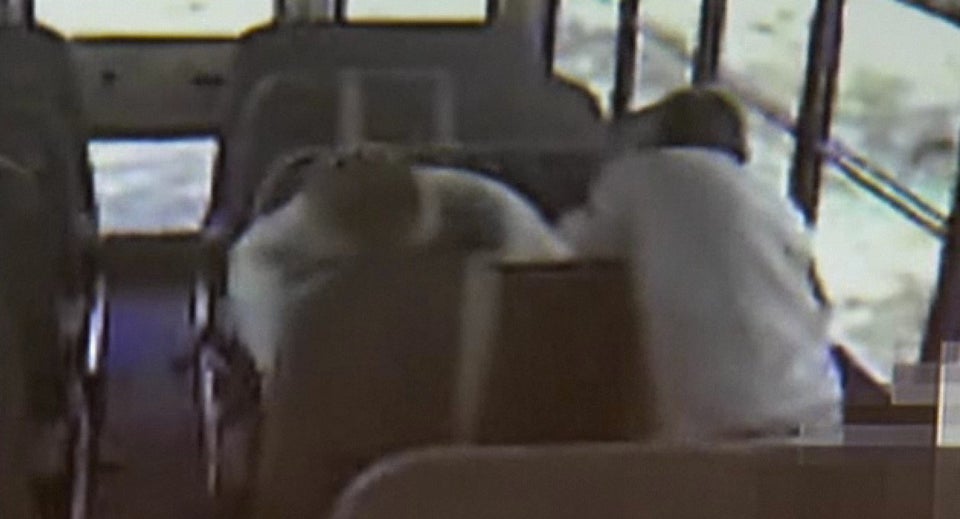 School Bullying Incidents
Popular in the Community