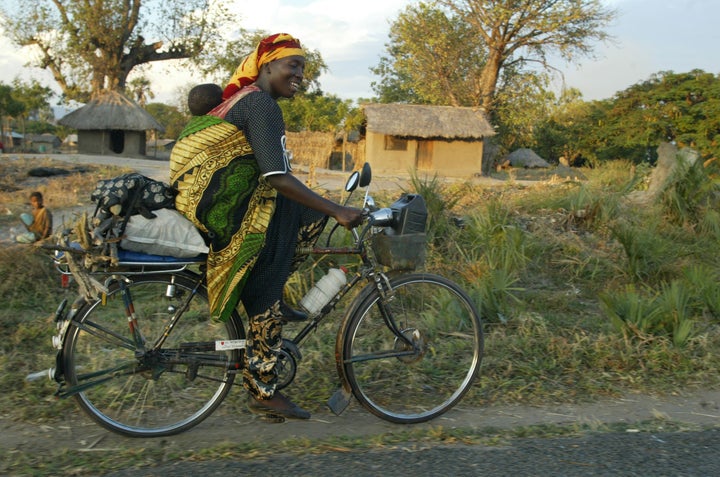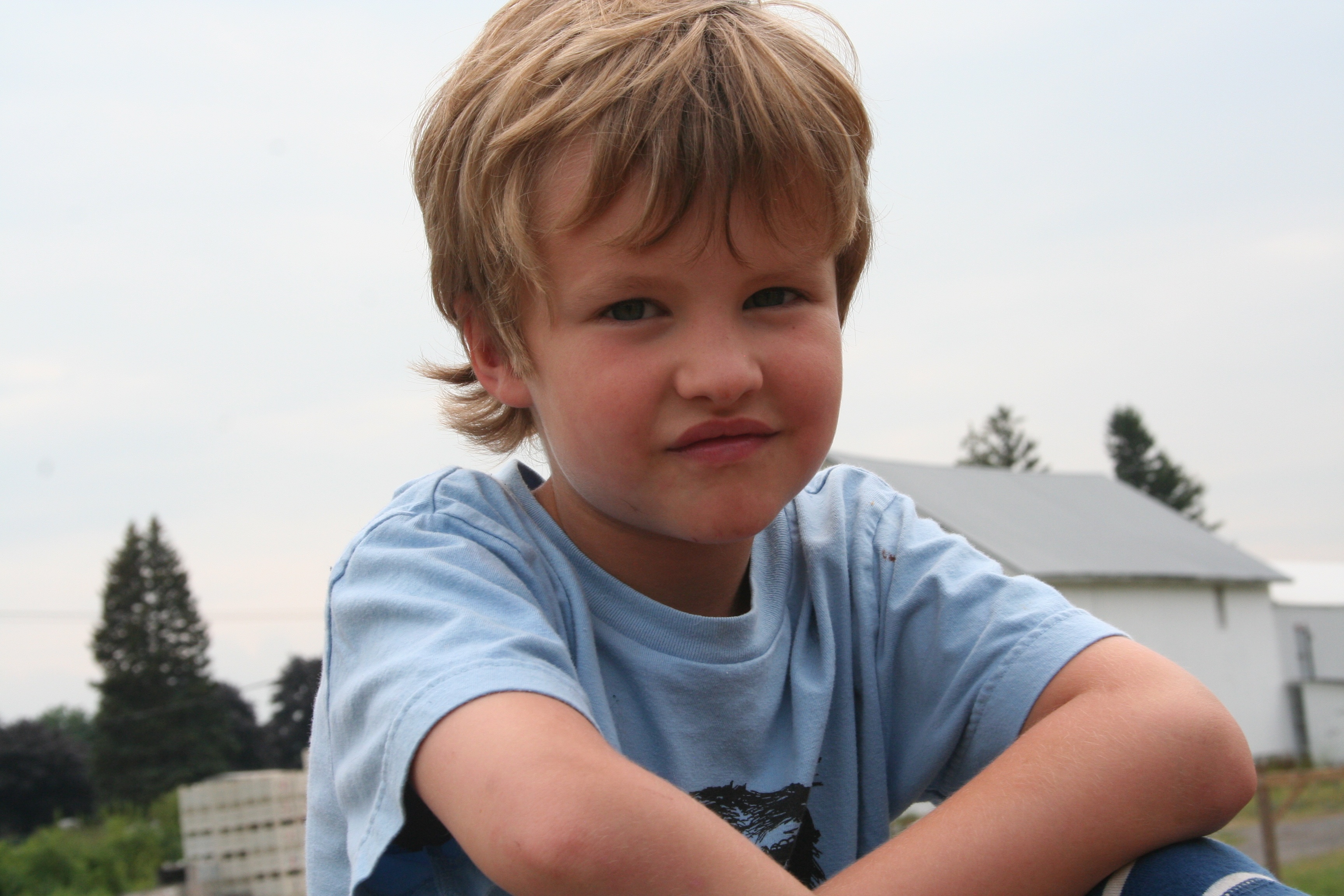 My grandnephew Kieren is nine and lives outside Chicago. I've never met him in person, but when he was home sick from camp this summer, he and his mom, Kara, read the blog I've been writing as I travel to 12 countries in 12 months for Heifer International. Here's what Kieren wrote to me:
I think you are really helping poor kids. I would like to help you one day. When I'm 16, can I have your job? How many countries have you visited in your life? What was the poorest country that you have seen? Have you ever been scared while being away from home? I can't wait to meet you. I really want to help.
I thought of Kieren when I traveled to Malawi this November and met Janet Dzonzi from Msendaluzi village. Malawi may be the poorest place I've ever been. Janet is 42 and a widow. She has six children -- the oldest is 25 and the youngest is three-year-old Stella. Since her husband died, Janet has been struggling to farm her three acres of land and plant the soybeans, ground nuts and maize that will feed her family and provide a tiny income ($150 for the year).
Last October, Janet received two meat goats as part of Heifer's Sustainable Agriculture and Natural Resources Project that will reach 1,600 families around Kasungu. These goats mean a great deal to Janet and the future of her family, and they've sacrificed to get the animals. The materials to build the shed for her goats cost $17 and she had to save up to buy every 5-cent nail.
Janet is painfully thin, but she says the family has enough to eat now. She eats beans twice a month, meat once a month and the other meals consist of nsima (the national farina-like dish made of corn flour), paw-paws and mangos. Plus tea.
Janet dreams of having a flock of 20 goats, and with the compounding beauty of reproduction that is totally possible. Each goat will sell for about $36, so these animals are money in the bank -- as well as food -- for this family.
"If I had 10 goats, I'd remove the straw thatch and get a tin roof for my house, and put in a cement floor," Janet says longingly. "And I'd have no problem paying my children's school fees of $45/year."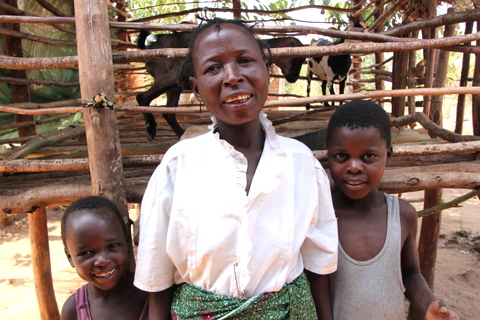 Such modest goals, really. A roof that won't leak. Money to educate her children. And enough food to keep from being hungry. All possible through the gift of two goats.
So when I was thinking of what to get Kieren for his birthday (he just turned nine last week), I thought: how about a gift from Heifer for this boy with such a heart for those less fortunate? I sprang for the $20 flock of chicks, remembering the hens and chicks fluttering around Janet's yard, providing one of the only sources of protein for the family. Then I sent a link to my blog about it to Kara. And here's what she wrote back:
So I gave Kieren my phone when he got in the car and told him to read your post. His facial expressions were priceless. He quickly had a worried look on his face and started getting a little teary. But when he saw his picture, his face lit up and he said: "Wait, NO WAY!! That's me!" He was so excited about your gift and the fact that he "is now famous." :-) He wanted me to immediately forward your post to everyone we know and ask them to donate to Heifer too. So that's what I did. I hope all of his little buddies get that same super-cool surprise from Santa this year. Thank you so much for making him feel so special. Words cannot describe his excitement! He couldn't wait to tell everyone at school and made sure I sent it to his principal and ALL of his teachers past and present. What a way to lift his spirits...
I've never had a better response to a gift in my life! And I love the fact that Kieren immediately wanted to share his joy in being a giver with all his friends and get them to ask for chicks, too.
At this time of year when holiday shopping consumes us, what a simple way to turn consumption into a beautiful circle of giving. Give the Heifer gift of a goat, sheep or chicks to someone you love, and you've not only avoided the mall, you've honored that person in a really special way.
I think about Kieren and about another little boy halfway across the world who was just born in the house next to Janet's. Everyone in the village was so excited to welcome this child into the world! He was an utterly perfect little fellow, but it was hard not to wonder if he too would grow up in poverty and hunger.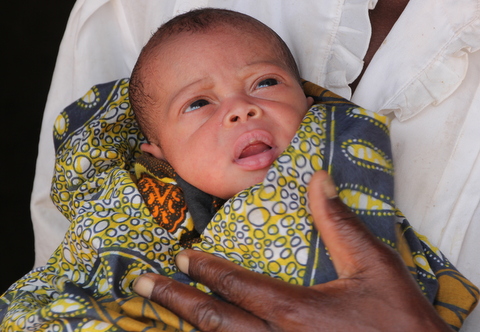 I'm putting my money (and my holiday gifts) on a better outcome.