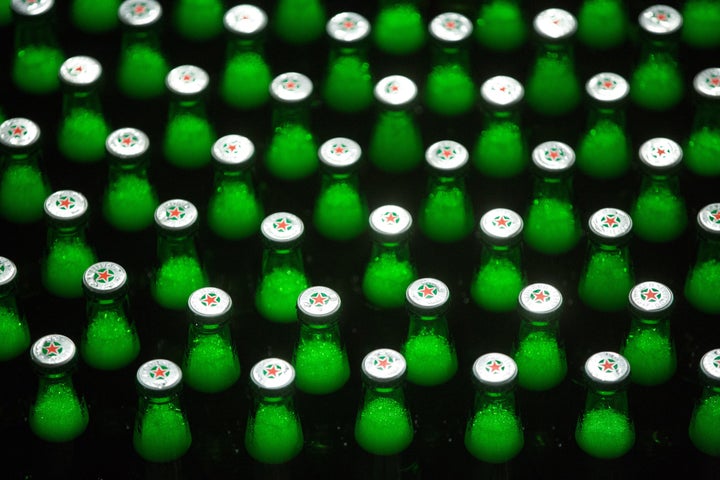 The chief executive of brewing giant Heineken International praised on Wednesday a White House proposal to tax oil companies $10 per barrel to fund green transportation.
"That's very European," said Jean-François van Boxmeer in a phone interview with The Huffington Post. "You have very, very low taxes on energy in the United States of America." 
He said he sees how levies on fuel discourage people from driving the sort of gas-guzzling vehicles popular in the U.S. because he lives in the Netherlands, which has the second-highest gas taxes in the world.
"No one would dare to buy a Ford truck because we cannot afford the gas to put in it," van Boxmeer joked. 
Indeed, truck sales soared at Ford Motor last year, but mostly in the U.S. The company's bottom line suffered in Europe, where the automaker's flagship F-150 pickup truck remain a tough sell. 
"Taxation does something ultimately with your usage of resources," van Boxmeer said. "The fact that taxes on energy are so much at a higher level in Europe, we have to be much more cognizant of fuel usage."
President Barack Obama's proposed fee, made public last week, essentially amounts to a partial tax on carbon, a means long favored by economists of reducing the country's greenhouse gas emissions. Without any major change, the U.S. could fail to meet the emissions reduction goals laid on in the historic climate accord reached in Paris last December. 
However, the measure is likely to be dead on arrival in a Republican-controlled Congress controlled, whose party is the world's only major political entity to deny scientific consensus around the causes and reality of climate change. 
Republicans have previously resisted regulations aimed at curbing greenhouse gas emissions that Obama has implemented while in office. This one will likely be no different, as the president's annual budget proposal must go through Congress.
PHOTO GALLERY
President Obama Drinking Beer
REAL LIFE. REAL NEWS. REAL VOICES.
Help us tell more of the stories that matter from voices that too often remain unheard.