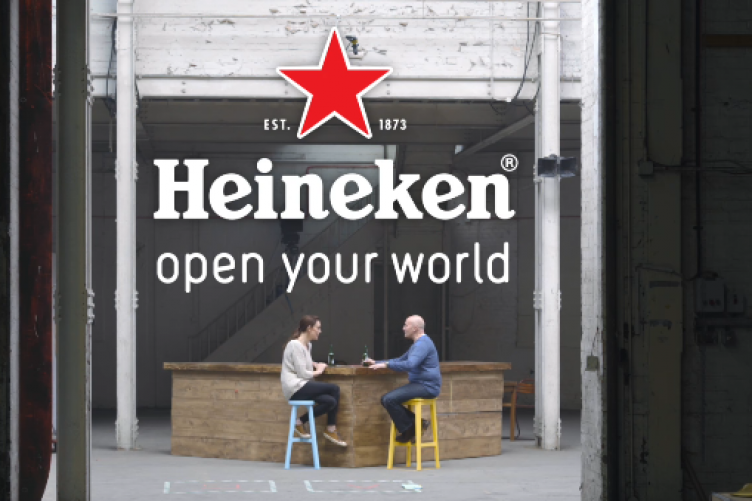 It's been a few days since Heineken released its "Open Your World" campaign where it features people with completely opposite points of view on a topic sitting down, having a conversation, and finding common ground. Over a beer.
The campaign has gotten a lot of attention, mostly because Heineken is the latest in a string of brands that have jumped on polarizing socio-political issues. Heineken is not the first, and it certainly won't be the last. But it's more than just the latest too. The brand's approach left many singing its praises...for opening up people's minds on topics of contention. Many are also asking if it's ok for brands to talk about these kinds of social issues.
I say all the time that it's ok for a brand to take on a social issue. And in fact, many consumers want to know where a brand stands on such topics and they'll make purchase decisions based on it. Jumping into a social conversation can be a form of targeting in a way, as a brand seeks common ground with its own consumers. Some might say, and I might be one of them, that a brand should jump into a social issue. If it's near and dear to its consumers' hearts, then it should be near and dear to the brand as well.
As long as the brand speaks authentically.
What's interesting about the Heineken approach is that they opened up a social dialogue without really taking it on. No sides were chosen. No statements from the brand. No controversial stance. Instead, the brand merely opened the dialogue. Some could say it took the safe route by not taking a stand, but I don't believe that is the brand's job. Not in this case. It opened a dialogue and therefore stayed out of the fray.
For me, this is a very authentic approach. Much like when fellow beer brand Budweiser debuted its "immigrants" spot during this year's Super Bowl. The brand wasn't taking a political stand on immigration issues, merely highlighting a defining portion of its heritage. Timely? Yes of course. But shouldn't all good marketing?
Isn't it ok for a brand to use its power to help us resolve issues. I certainly think so.
REAL LIFE. REAL NEWS. REAL VOICES.
Help us tell more of the stories that matter from voices that too often remain unheard.
This post was published on the now-closed HuffPost Contributor platform. Contributors control their own work and posted freely to our site. If you need to flag this entry as abusive,
send us an email
.