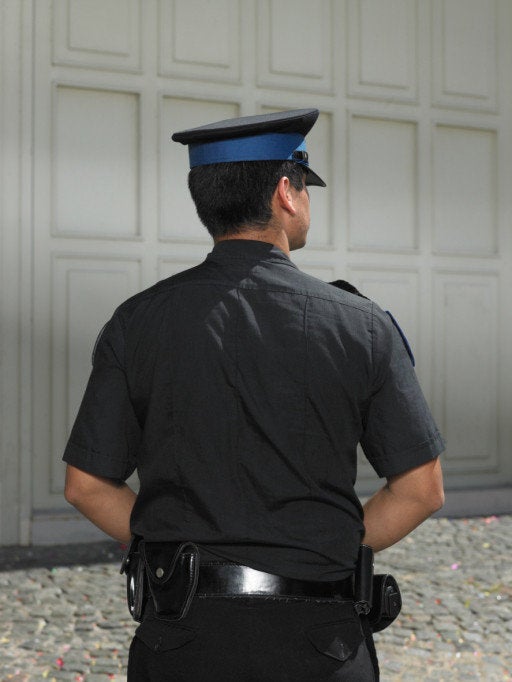 A white male cop, reportedly reassigned in 2005 when his unit's refrigerator was found stocked with booze, claims he was passed over for a promotion in 2007 because of racial bias.
"The city has a longstanding custom and practice in discriminating against white males," according to a lawsuit complaint filed Aug. 16 by officers Heinz Hofmann and Thomas Buckley.
"The reason plaintiffs were passed over for lower-ranking minorities," the complaint says, "was because plaintiffs are white."
The suit does not mention, however, that in 2005 the media reported that Hofmann was reassigned from his post at the Department's tactical unit, after internal affairs investigators discovered the squad's Hunters Point headquarters stocked with beer and hard liquor.
"I'm skeptical that had anything to do with the promotions," said Hoffman and Buckley's attorney, Patrick Manshardt. "The primary issue was race. Lieutenant Hoffman and Lieutenant Buckley weren't of the race that the department was seeking to promote."
Manshardt said the Department has a history of unlawful, antiwhite discrimination. The attorney previously won a $1.6 million settlement for his clients in 2007 after five African Americans were promoted unfairly over white officers, Manshardt says.
In the case of Hoffman and Buckley, "I imagine there will be some time before they get around to making up a reason as to why they didn't promote my client," Manshardt said. "I already know the reason, and it was because they promoted people because of their race."
We've left messages with the city's Department of Human Resources and with John Monroe, acting president of Officers for Justice. We'll update you with their input.
According to the complaint in Hoffman v. SF, San Francisco, the SFPD changed its promotion exam policies in response to a 1978 court order, thanks to a 1973 antidiscrimination lawsuit filed by African American SFPD employees calling themselves Officers for Justice.
The court order expired in 1998. But, the complaint says, the Police Department continued to employ a promotions system Hoffman and Buckley says unfairly discriminates against white males.
At root of the allegation of antiwhite bias is the way SFPD promotion exams are graded. Rather than score exams on a precise, 1 to 100 numerical basis, exam results are categorized according general grade levels, akin to the "As", "Bs", or "Cs," one might get in school.
Candidates are then selected for eligibility for promotion according to criteria such as education, training, assignments, disciplinary history, and commendations or awards.
According to the complaint, this system discriminates against whites because it leads to an unfair overemphasis on subjective, nonexam-related factors.
For more from the San Francisco political world, Follow us The Snitch on Twitter at @TheSnitchSF and @SFWeekly.
Popular in the Community