Life always finds a way to imitate art, even if it take 50 years to do it.
Heinz's new ad will look familiar to any "Mad Men" devotee. That's because it was originally pitched by Don Draper of Sterling Cooper Draper and Price, the show's fictional ad agency, in an episode during the show's sixth season.
The ad features simple photos of foods without their condiments, namely french fries and cheeseburgers. The bottle does not appear at all, an intentional move on the agency's part. Draper called the images "tantalizingly incomplete."
But the Heinz executives ultimately passed on the pitch, saying it looked "like half an ad."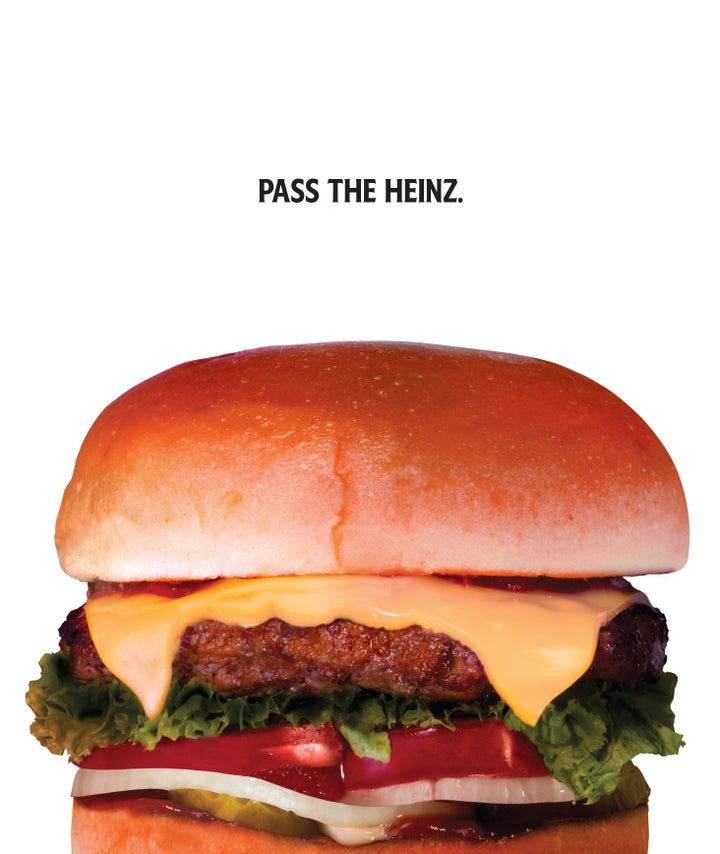 The real-life Heinz execs sang a different tune about the simple, clever and quite frankly hunger-inducing images.
"We are proud to be working with our two partner agencies on this campaign," Nicole Kulwicki, head of Heinz brands said in a release. "We hear from customers that food just doesn't taste the same without Heinz. Whether it's fries without Heinz ketchup or hot dogs without Heinz mustard, this campaign perfectly captures the desire for great-tasting Heinz products with America's favorite foods."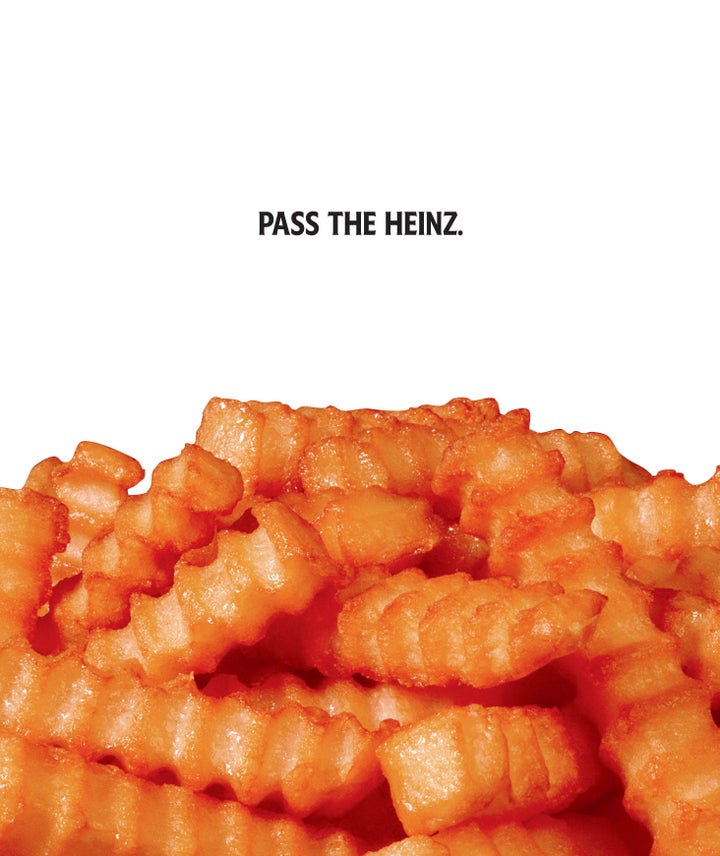 There's no doubt it's a smart move to appeal to both "Mad Men" and ketchup lovers at the same time. We just wonder what Peggy Olson (whose ad Heinz also passed on in the show) would have to say about this whole thing.