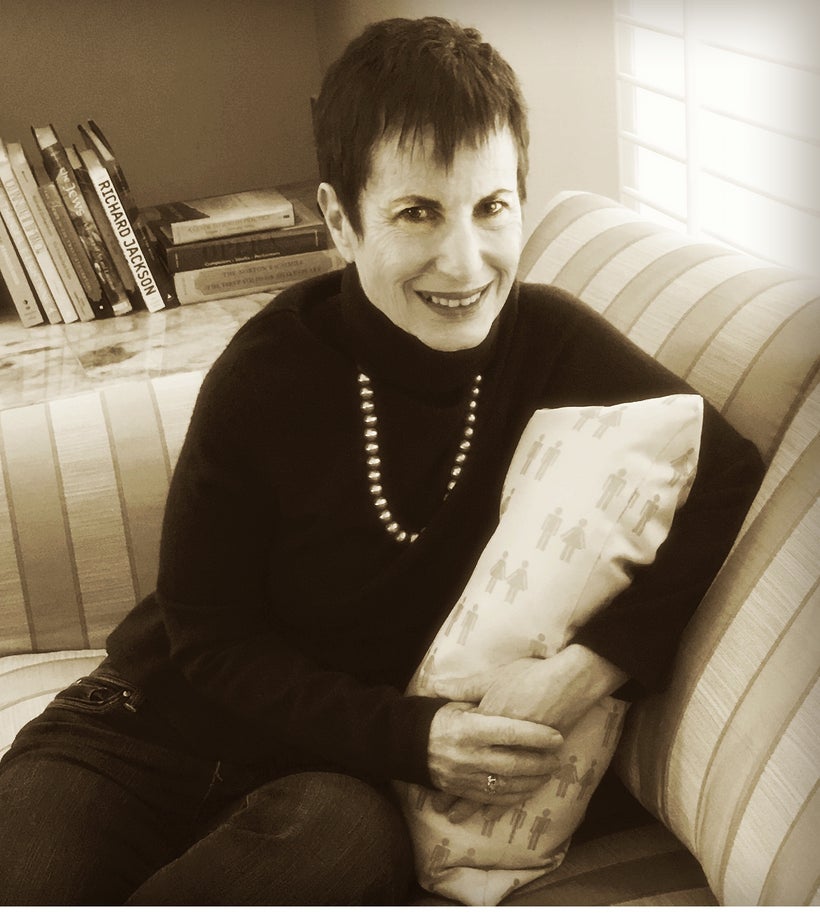 Anita Mishook is a wonderful lady. I know her because we both serve on the board of directors of Tias Arms, a nonprofit that assists children affected and/or infected by HIV/AIDS in South Africa. She may not realize it, but she has proved to be a good friend by being there for me when I needed support the most. Anita is so humble that after knowing her for more than seven years, I only recently found out that she earned a Ph.D. from Stanford. Although she has written several journal articles throughout her life, she always wanted to write a novel, and she finally did. Berwick Court recently published her book, Helen. I interviewed Anita to learn more about this book. I am so proud of this amazing woman!
Anita, your historical novel, Helen, is set in 1936. Do you see parallels between then and now?
Yes. The Great Depression threw 25% of the United States' work force into unemployment. Those who kept their jobs worked for substantially reduced wages. Totalitarianism, in the form of Nazism in Germany, threatened the peace of the world, and many said Communism in the Soviet Union did the same. Hitler demeaned and then controlled the judiciary in Germany. He demoralized and demolished any semblance of a free press. He set-up straw man threats to the country and mobilized Germans against all outsiders, Jews predominant among them. In the United States, antiimmigration forces pushed against any effort to increase quotas, citing high unemployment as a reason, but 20,000 refugee children were also denied entrance and they perished in the Holocaust.
You participated in the recent Women's March in Washington, D.C., and were quoted in various media. What issues do you note?
My character, Helen, for whom the novel is named, is deeply frightened when she is pulled into a march in New York protesting the United States' willingness to participate in the 1936 Olympics, which were held in Berlin. Helen worries that she will be deported for demonstrating. In the thirties and forties, Jews living in the United States did not know whether to be visibly and forcefully against Nazism or whether they should find willing non-Jews to be out in front on the issue. What a difference between then and now. Around the world, millions of people made their position known in a fearless way. They knew that everyone around them had the same issues and concerns. I think the march demonstrated that the United States remains a bastion of true liberal democracy.
This began as an exploration of my family's history. My mother-in-law, Helen, was a double immigrant—by which I mean she first came as an orphan to the United States from Poland when she was 12, and then immigrated again from New York to California in her early twenties, in 1936, just like my eponymous Helen. My background is as a psychologist, and I practiced for years under my professional name. How that must have affected her and countless others impacted me. Then, as I began to explore 1936, the rise of the pro-Nazi movement in the United States, the impact of the Great Depression, and so much more. I decided to give Helen an exciting life. So, Helen takes the train from New York to Los Angeles to help her sister and brother-in-law in the family liquor store. In the orange-blossom scented, warm spring, she finds bookies, gangsters, and the plot of the American Bund to build a headquarters for Hitler on the Pacific shore. Reluctantly, Helen becomes a spy for the Anti-Defamation League.
What is the experience of writing a novel like?
I'd written before, but for professional journals and books. My father published a short story, had a radio play, and a sadly forgotten-to-history Superman story during World War II. Maybe because of that background, creative writing called to me and I took courses at the University of California, Riverside, and also UCLA. My professors liked my work, but I have two unpublished novels and a slew of short stories to demonstrate that it is a leap between liking and publishing. My writing changed over the years and I developed a better flow, for lack of a better term. I do not outline my books, although I admire those who do. I write with the story unfolding in my head. Sometimes that takes me down a rabbit hole, and deletion of whole chapters is the result. More often, I find that a sentence or description I'd written pages before becomes relevant to the plot. I do not write at a specific time or for a set duration, but I do walk around with my characters and plot in my head, sometimes saying, "For crying out loud, Helen, do something." Or I mutter evil things about how hard historical fiction is. There is almost literally no single sentence in a historical fiction that can escape unchecked on Google, or in the library, or in one of my reference books. Helen's sister, Sarah, cannot read a nighttime story to her son without my finding out what children's book was not only suitable for a child that age, at a vocabulary level that Sarah, with her immigrant's English, could read, and that Sarah would have in the house or local library. As it turns out, The Little Engine That Could, still popular, fit the bill, and I watched an entire almost-forgotten Cary Grant film on YouTube to get the feel of a gambling ship and the clothes men and women wore while on it. Since I like Cary Grant, it was a labor of love.
Totalitarianism in its various insidious forms sets the tone for my next book, a young-adult novel set in the not-too-distant future. Two corporations rule the world….The novel is in its second draft. Then, I plan a sequel to Helen. Did you know that the pro-Nazi groups in the United States ran summer camps for children and you can find photos of kids giving the Heil Hitler salute in front of an American flag?
Helen is now available through Amazon and Barnes and Noble online. Critics have called "intriguing" and "a fascinating must-read."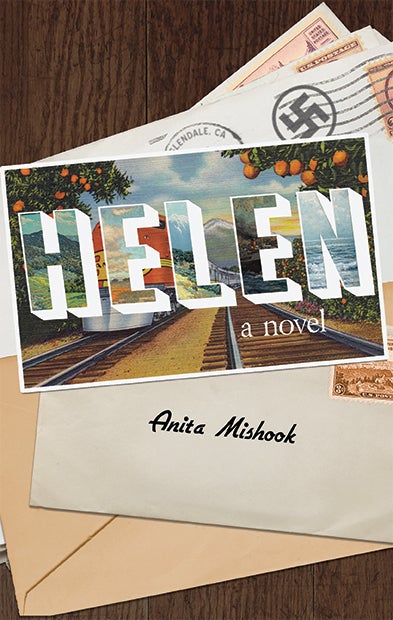 REAL LIFE. REAL NEWS. REAL VOICES.
Help us tell more of the stories that matter from voices that too often remain unheard.
This post was published on the now-closed HuffPost Contributor platform. Contributors control their own work and posted freely to our site. If you need to flag this entry as abusive,
send us an email
.