The 70-year-old arrived at "The Late Show with Stephen Colbert" in New York Tuesday wearing a little black dress nearly as timeless as she is. She paired the dress with an electric blue purse and some serious stunner shades.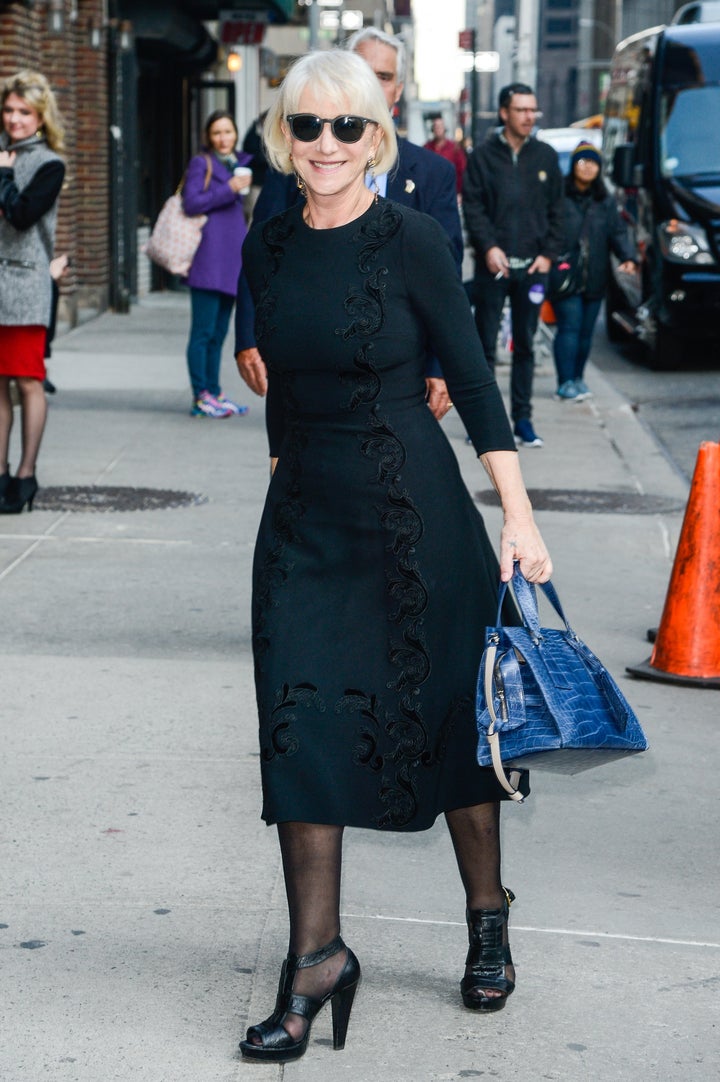 One the show, the "royal MILF" took her LBD right up to host Colbert and planted one very sexy kiss hello on him ("If I didn't do it then, I'd never get to do it," she joked afterward). Naturally, Colbert was left speechless and wiping the sweat from his brow.
Mirren is amazing in just about anything she puts on, but her latest outfit proves that simple can be just as stylish. Of course, looking like Helen Mirren, whom Colbert called "a captivating woman on a level I never imagined before," certainly helps.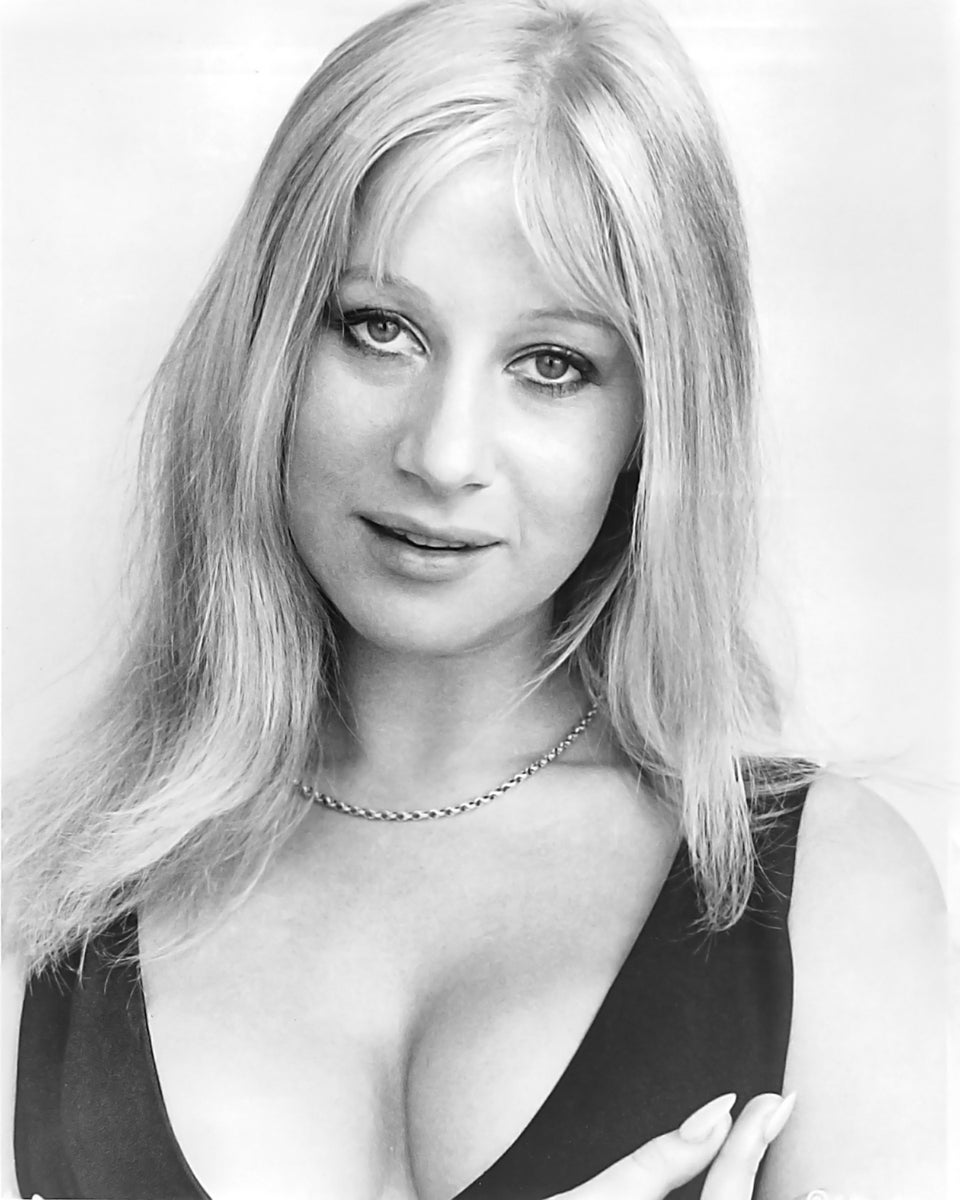 Helen Mirren's Style Evolution