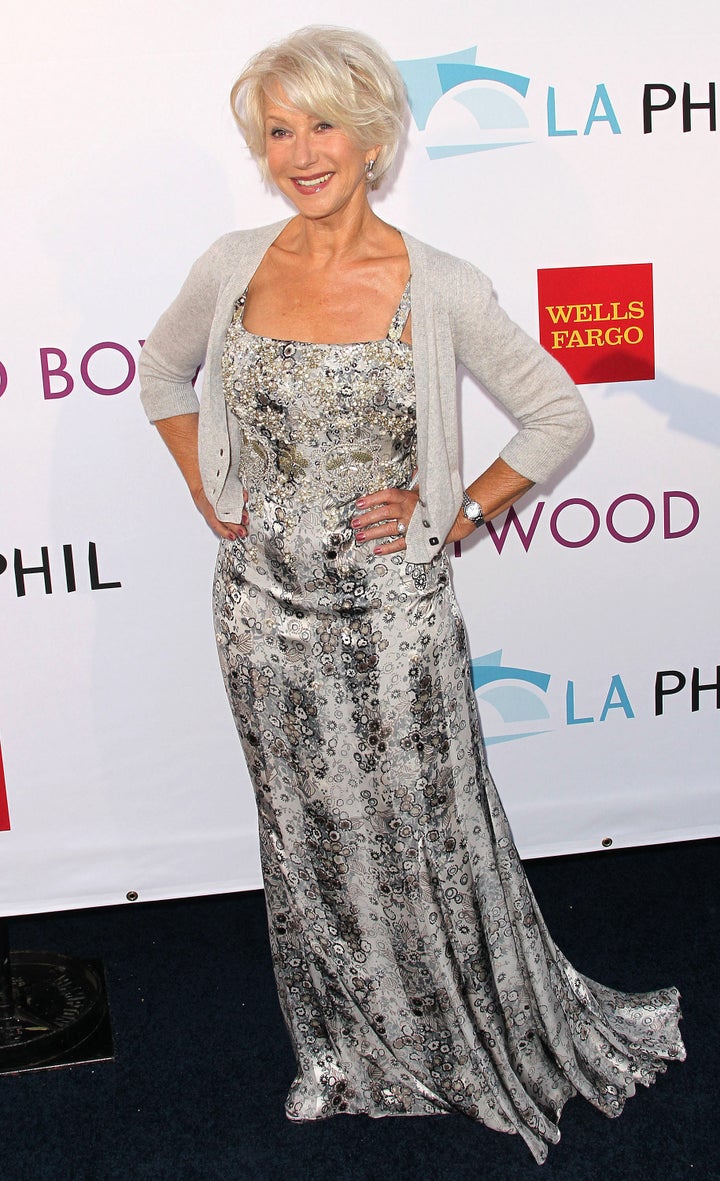 What do David Beckham and Helen Mirren have in common? Aside from being two famous Brits, they also have the most desirable bodies. That's right, 66-year-old Dame Helen Mirren has the hottest bod in Hollywood.
The Oscar-winning actress was named "Body of the Year" by 2,000 people who were apart of a L.A. Fitness survey. She beat model Elle MacPherson, who came in a not-even-close second place, singer Nicole Scherzinger, Kelly Brook, who came in third, and even Jennifer Lopez, who came in fourth place. The Dame even bested Pippa Middleton, Kate Middleton's little sister, who came in eighth place with only four percent of the vote.
Mirren's win should came as no surprise to people who have seen pictures of the Dame topless in New York Magazine. Looks like Mirren's proving that age is certainly nothing but a number.
As for the hottest male bodies? Well, soccer stud David Beckham came out on top, putting him ahead of actors Daniel Craig and Johnny Depp in second and third place respectively.
Helen Mirren is currently set to film the controversial Phil Spector biopic, starring Al Pacino as the famed music producer. The actress will play Spector's defence attorney Linda Kenney Baden.
Popular in the Community