Models over 50 are being hired for more fashion shows than ever before. What better way to celebrate that step toward greater representation than by casting two of the most iconic women on earth?
Jane Fonda and Helen Mirren starred in L'Oreal's show during Paris Fashion Week on Sunday. They literally stopped traffic as they walked a runway smack in the middle of Paris' Champs-Elysses, alongside younger models including Liya Kebede and Winnie Harlow.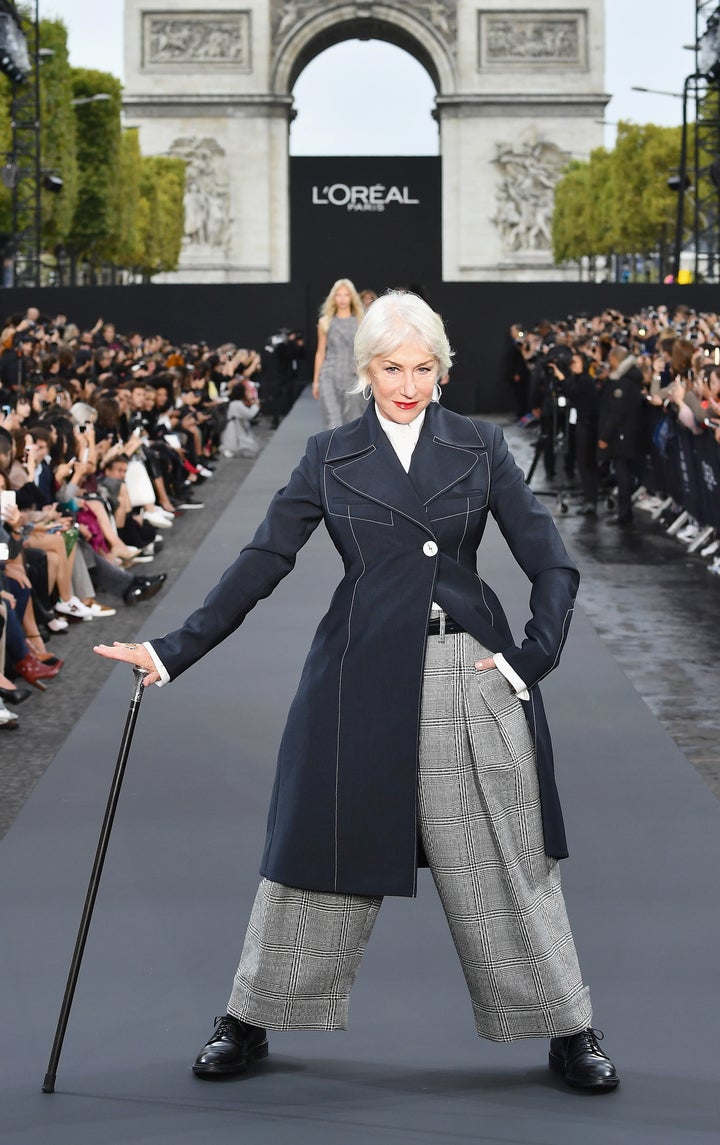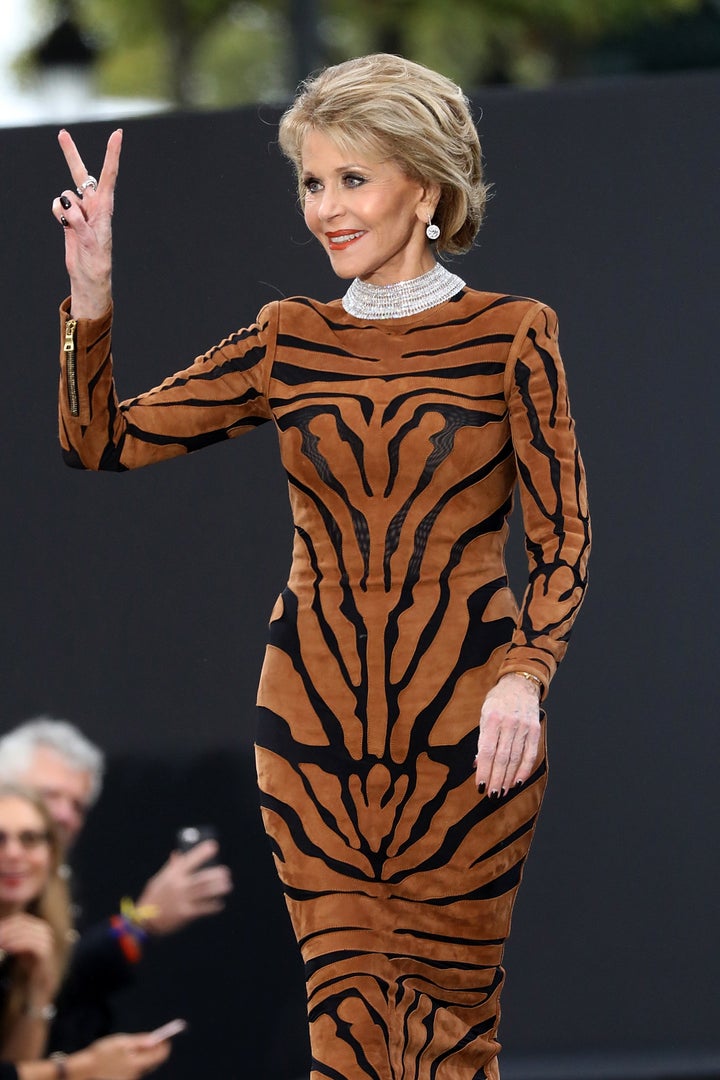 The event marked the first time L'Oreal has put on a fashion/beauty show, and the two iconic actresses walked in their roles as spokeswomen for the brand. Mirren joined L'Oreal as a U.K. ambassador in 2014, and Fonda has also been working with the brand since 2014, according to People.
It wasn't their mere involvement that stole the show. Mirren swung a cane in a pair of on-trend gray plaid pants while Fonda gave peace signs in a tiger print dress.
Message to all designers everywhere: Consider Fonda and Mirren for your next show. It will be automatically and exponentially more enjoyable for everyone involved. Trust.