Helen Thomas, the trailblazing reporter and columnist who was known as the "Dean of the White House Press Corps," has died at 92.
The Gridiron Club, the press group that counted Thomas as its first female member, announced the news in an email, Politico first reported. The Associated Press said Thomas had been sick "for a long time."
Thomas was the first woman to become a chief White House correspondent for a wire service, and the first to join—and lead—the White House Correspondents' Association. She served as White House correspondent for United Press International (UPI) for 39 years. She then moved to Hearst, where she became a columnist with increasingly open political views, though she retained her prime spot at White House press briefings.
Thomas covered every president from John F. Kennedy to Barack Obama. She was the only female print journalist who traveled with Richard Nixon on his trip to China in 1972. She was the person who ended every presidential press conference by saying, on behalf of her fellow journalists, "Thank you, Mr. President."
By the end of her career, her chair in the White House briefing room had been adorned with, as The New York Times wrote, "a small plaque with her name, the only seat in the briefing room designated by the name of a person, not a news organization."
Thomas became known for her tough, relentless questioning of presidents and press secretaries. It was not an uncommon sight to see a president repeatedly saying, "Helen—Helen—Helen," as he tried to get a word in edgewise. She became a special foe of the Bush administration, whose policies she openly loathed. President Bush famously refused to call on her at press conferences for years at a time, perhaps due to exchanges like this one, as described by the AP:
In March 2005, she confronted Bush with the proposition that "your decision to invade Iraq has caused the deaths of thousands of Americans and Iraqis" and every justification for the attack proved false.

"Why did you really want to go to war?" she demanded.

When Bush began explaining his rationale, she interjected: "They didn't do anything to you, or to our country."

"Excuse me for a second," Bush replied. "They did. The Taliban provided safe haven for al-Qaeda. That's where al-Qaeda trained."

"I'm talking about Iraq," she said.
It was that outspokenness that led to Thomas's resignation from her White House job in 2010. After she was recorded on tape saying she thought Israelis should "get the hell out of Palestine," the ensuing controversy forced her to step down.
Even so, on Saturday, her former colleagues remembered Thomas for the paths she carved:
Steven Thomma, the current president of the White House Correspondents' Association, hailed Thomas's legacy in a statement:
Starting with the Kennedy administration, she was the first woman to cover the president and not just the First Lady.

At her urging in 1962, Kennedy said he would not attend the annual dinner of the White House Correspondents Association unless it was opened to women for the first time. It was.

And in 1975-76, she served as the first woman president of the association.

Women and men who've followed in the press corps all owe a debt of gratitude for the work Helen did and the doors she opened. All of our journalism is the better for it.
CORRECTION: A previous version of this article misstated that Thomas was the only woman to travel with Nixon on his trip to China; rather, she was the only female print journalist.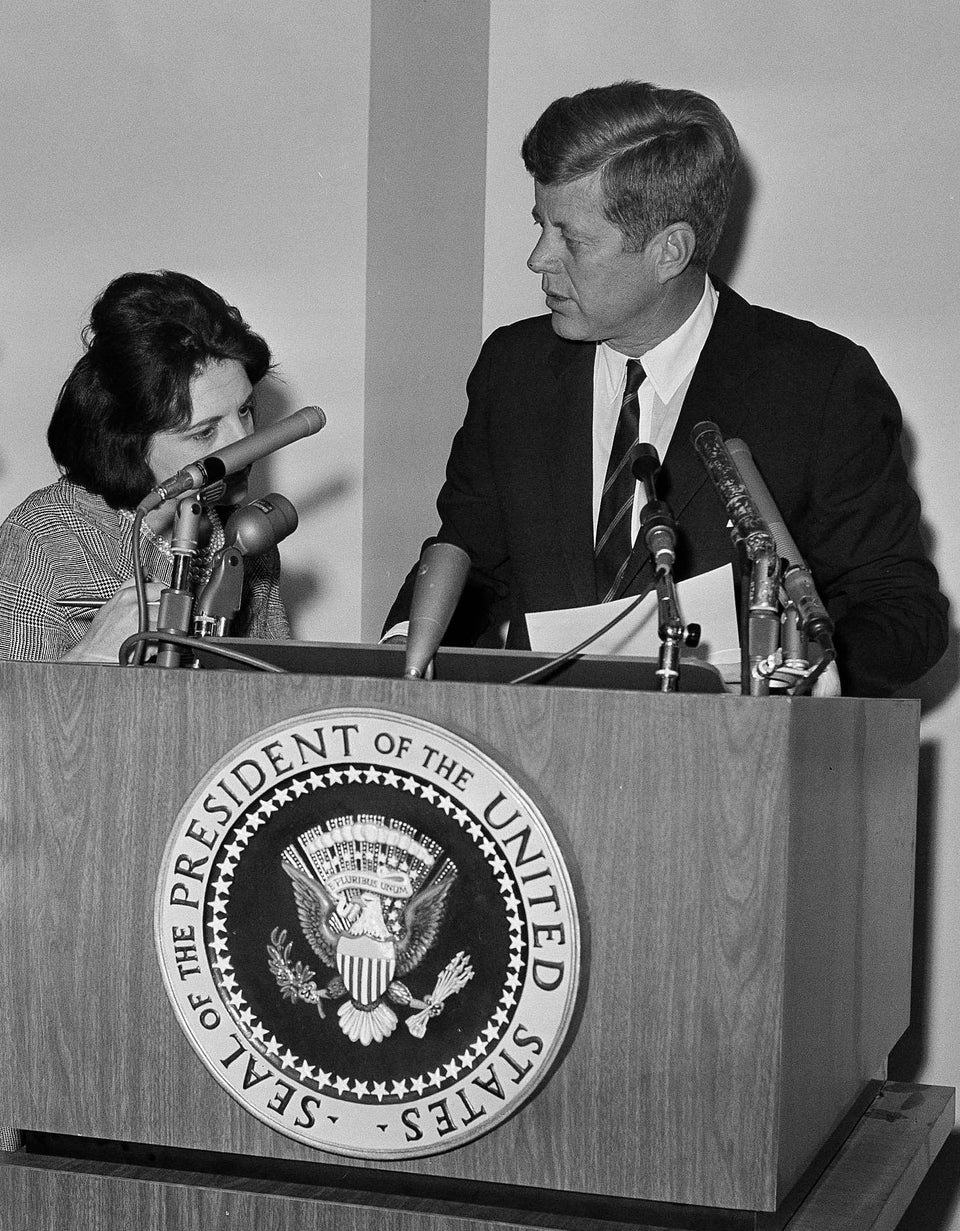 Helen Thomas, 1920-2013
Related
Popular in the Community