 Veteran journalist Helen Thomas will not be getting her own table at the White House Correspondents Association's dinner next month at the Washington Hilton.
Thomas, a former WHCA president who covered 10 administrations before retiring from Hearst newspapers in 2010 over controversial comments about the Israeli-Palestinian conflict, was initially told by WHCA that she could purchase two tickets to the annual glitzy dinner. (The two-ticket offer still stands and Thomas is welcome to attend the dinner with a guest).
But in late February, Thomas sent a letter to WHCA board members asking for "the full board to consider [her] request" for a table. In the letter, Thomas said that she wanted to celebrate with her family and friends the 50th anniversary of women journalists getting the opportunity to attend the dinner -- a breakthrough she helped achieve during the Kennedy years.
The board acknowledged having received Thomas' letter in a Monday email to White House reporters, which included the minutes to its March 16 meeting, but ultimately decided to deny her request.
Reuters' Caren Bohan, the current WHCA president, explained in an email to The Huffington Post why Thomas would not be granted her own table at the event.
"The board decided in 2010 to set a policy that, as a courtesy to past presidents only, they would be eligible to purchase two tickets even if they are no longer covering the White House," Bohan wrote. "Usually, people need to be members of the WHCA to purchase tickets on behalf of their news organizations."
The White House Correspondents Association dinner is the one event each year for which Hollywood descends on Washington D.C., making it a very tough ticket to get. Demand has only increased in recent years as new media outlets have begun making requests for tables in the already jam-packed ballroom. It's not uncommon for news organizations to get offered fewer tables than requested.
Julie Mason, a Sirius XM host and secretary of the WHCA, said it would be "logistically impossible" to allow every past WHCA president to get their own table. Still, Mason praised Thomas' contributions to the long-running journalistic organization.
"I'm really grateful to Helen -- for her encouragement of me personally, which has meant a lot, and her efforts on behalf of all women on this beat," Mason said. "I've loved seeing her at the dinner in previous years, and the White House isn't the same without her. But as board members, we have this policy and we have to honor it."
Thomas referenced one of her major contributions to female political journalists in her letter to board members, obtained by The Huffington Post.
As the first woman president to preside over the WHCA, and one of a few women who were instrumental in successfully convincing President Kennedy to boycott the dinner, it is very important to me to celebrate the 50th anniversary of this monumental feat with my family and close friends this year.

Please refer to the statement on the WHCA website, "Until 1962, the dinner was open only to men even though the membership included women. That changed when, at the prodding of Helen Thomas of UPI, President John F. Kennedy said he would not attend the dinner unless the ban on women was dropped."

I was told that past presidents are entitled to 2 tickets, and that because I retired from working at the White House when I was 90 years old, I am no longer eligible to purchase the table I have had for years. Even though I have retired, I continued to write a weekly column for the Falls Church New Press.

I would appreciate -- particularly this year as we celebrate the 50 year anniversary of women being admitted to the WHCA dinner -- to share this celebration with my family and close friends one last time.
While Thomas now writes a column for the Falls Church News-Press, she lost her coveted front row seat in the White House briefing room after giving up her syndicated Hearst column.
Thomas could not be immediately reached for comment.
CLARIFICATION: A line was added in the text to make clear that Thomas is still entitled to two tickets for the dinner.
Support HuffPost
The Stakes Have Never Been Higher
Related
Before You Go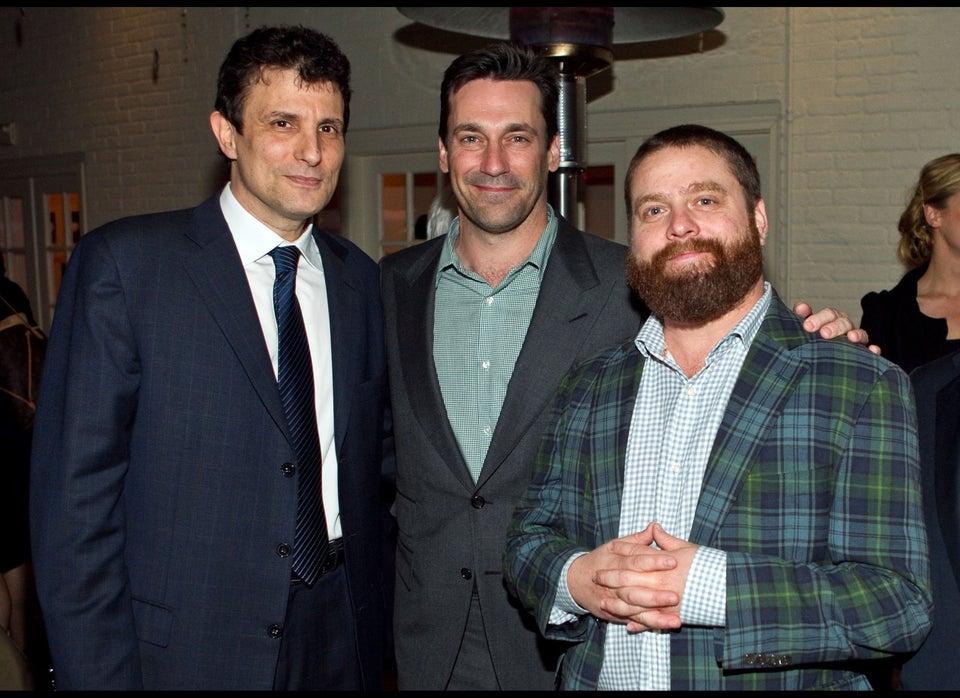 White House Correspondents' Dinner Parties
Popular in the Community