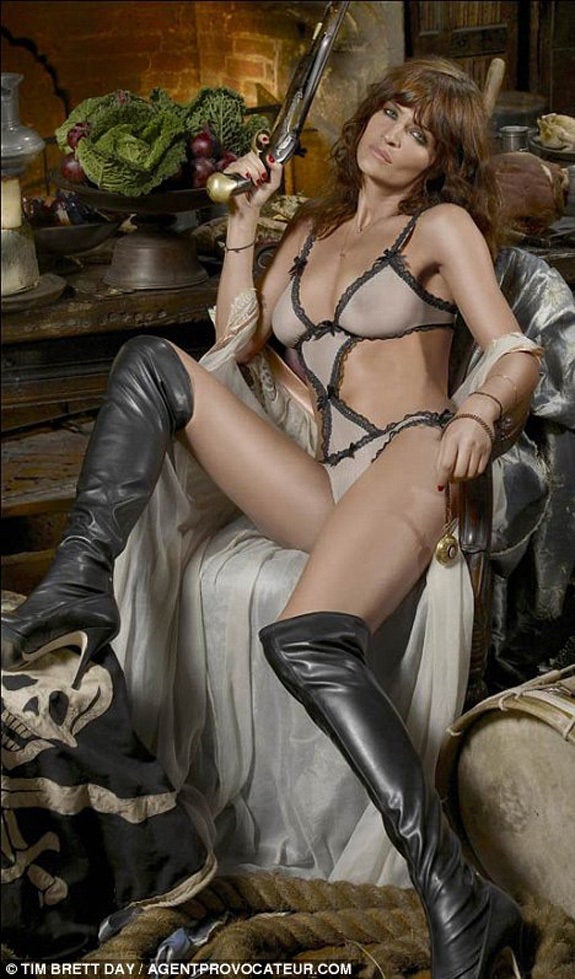 SCROLL DOWN FOR VIDEO, PHOTOS
Danish supermodel Helena Christensen puts on a bold front as a pirate temptress in this provocative shot for a lingerie campaign.
The 39-year-old model makes a special guest appearance in a raunchy new campaign for the lingerie house, and promptly steals the show from model of the moment Alice Dellal.
Helena, who hits 40 on Christmas Day stars as as a voluptuous 'Pirate Queen' in the latest Agent Provocateur video...
The video is inspired by artist William Hogarth's 'A Rake's Progress and 'Strolling actresses in a Barn'.
Agent Provocateur founder Joe Corre said: 'She fits the bill perfectly as our Pirate Queen.'

Keep reading
WATCH:
PHOTOS: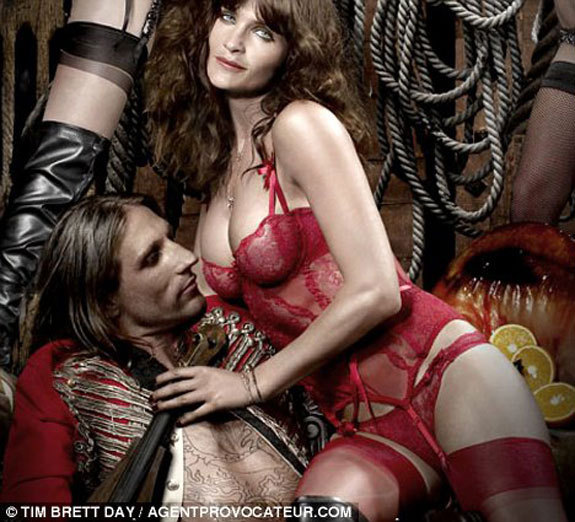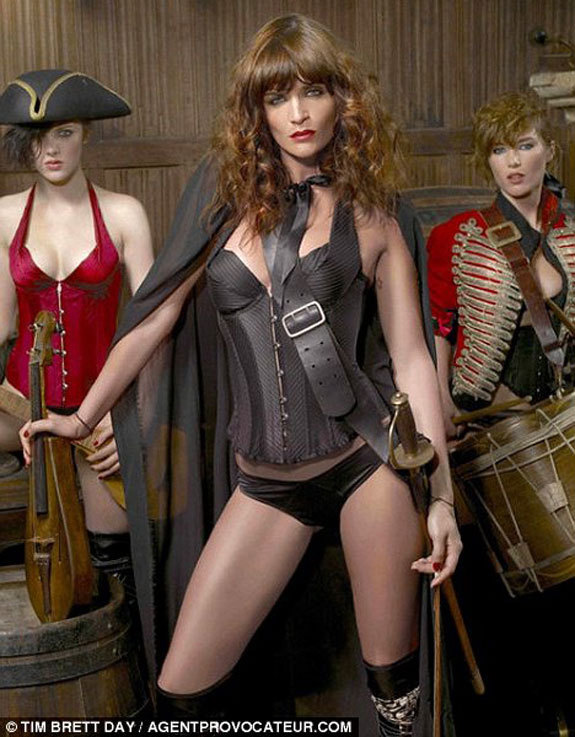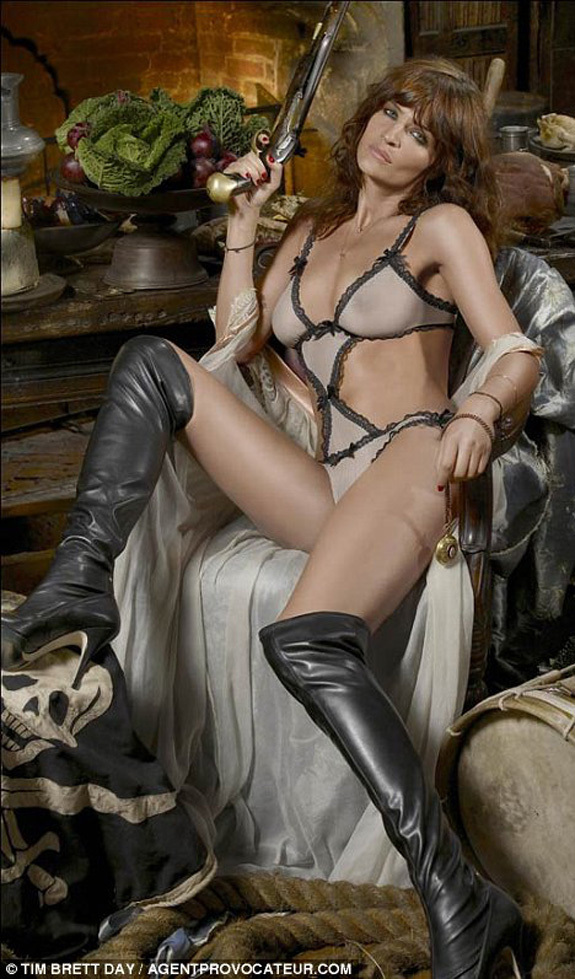 Popular in the Community