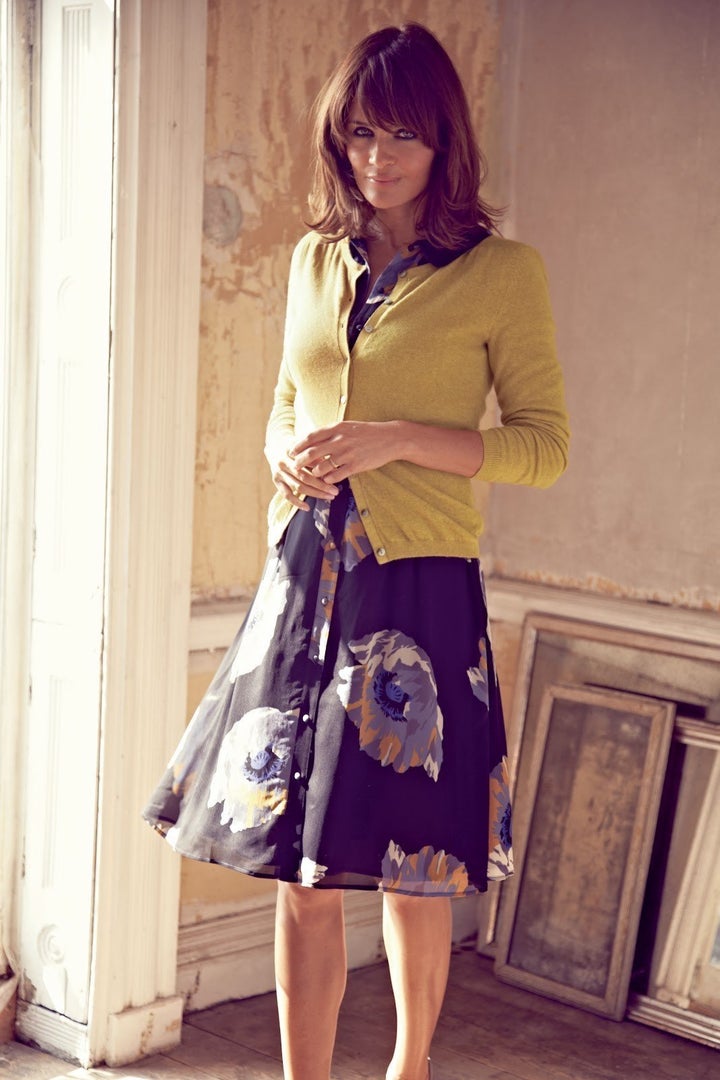 That's the complaint some consumers are leveling at Boden, a high street UK-based fashion line that also ships to the United States. The retailer recently nabbed Christensen to be the face of its autumn/winter line. In a series of ads, the 43-year-old supermodel shows off Boden cardigans and A-line skirts with the same sultry stare she gave Chris Isaak in the "Wicked Game" music video.
But the fact that Christensen, a tall, thin model, is shilling clothes for non-model-type bodies is rubbing some women the wrong way, in the same way it'd bother them to have Gisele model Target clothes. Some consumers have taken to the company's blog to express their dissatisfaction.
I think Helena is completely wrong for Boden (at least how I perceive the brand), as I think she's far too sultry and sexy. I see Boden clothing as appealing mainly to women mid 30s plus who juggle different roles, but who are essentially family-focused; down to earth and real, yet who still wish to have some quality elegant clothes to wear. I don't want to look overtly sexy sorry and have had to work hard to imagine myself wearing any of the clothes she has modelled. I'd prefer to see clothes on smiling, more normal-looking models, not someone who looks as if they're trying to seduce me!
"Joy_UK" writes: "Although Helena Christensen is a gorgeous woman, she is a model and I would love to see non-famous women represent Boden." Others attributed the real problem to Christensen's atypical figure: "I would prefer to see 'real' models wearing the clothes as it would stop that sense of despondency when you try them on at home and suddenly realize you sure aren't as young and slim as you used to be," one commenter writes.
While supermodels have fronted brands before -- after all, it's their job! -- the Boden pick skews a bit differently from, say, Gisele fronting David Yurman or Kate Moss for Calvin Klein. The public seems to accept gorgeous supermodels as the face of luxury brands, but when it comes to mall clothes, many chain stores seem to cast celebrities whom women feel they can relate to, both personality-wise and "real woman"-wise in their ads. Think Kate Hudson or Katie Holmes for Ann Taylor, or Julianne Moore for Talbots.
Boden's spokesperson defended the brand's choice to the Telegraph, saying that response to Christensen's campaign has been mostly positive: "We wanted to choose a model who would showcase our casual clothing in a more modern, urban style. Helena's own style reflected the image that the collection portrayed. Our customers have told us they really liked it - and it was interesting how many of them recognised her right away…we are delighted to have her on board."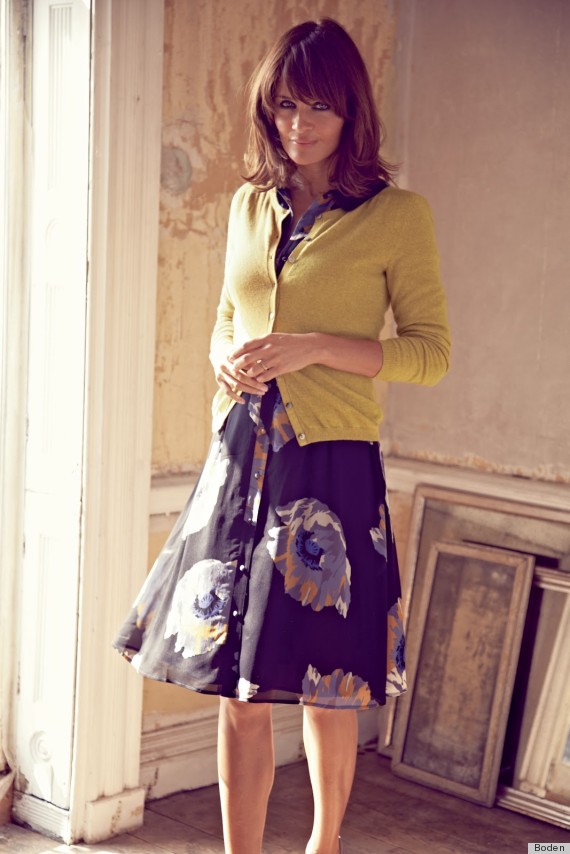 See some much more controversial ads below...