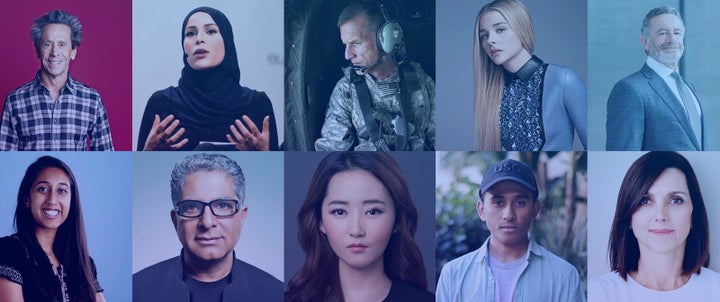 We are witnessing the rollback of privacy, and with it, the diminishment of freedom on a global scale. The dramatic overreach of surveillance across both the public and private sector, the abandonment of long-held privacy promises at WhatsApp, Microsoft, and Twitter, and the impending reversal of net neutrality rules are deeply concerning developments. The trend is clear – less respect for citizens' and consumers' privacy, more danger to freedom of expression, speech, and thought across the globe.
Resisting this rollback will be difficult. It will take concerted action. It will take credible alternatives. It will also take visionary, determined people working together to make the changes necessary. This is possible only if we are brave enough as a society to confront these issues – and to have the hard conversations necessary to rally a push against the complacent tide.
I recently stumbled upon an intriguing new organization built around those conversations and actions: Helena. Helena is an unorthodox think-tank that brings together an unusual combination of brilliant individuals to tackle important issues. Birthed just over a year ago, Helena has quietly assembled a group of thought and action leaders from two demographic camps equally represented – under and over 25 years of age – limited to just thirty in total.
Helena members include former UK Foreign Secretary/current IRC President David Miliband, former Air Force Chief Norty Schwartz, and conservation icon Sylvia Earle, among a host of other figures that include Nobel Laureates, Hollywood stars, technology entrepreneurs, human rights activists and Fortune-list executives.
The group's growing epicenter of younger members is equally remarkable. With names like North Korean refugee Yeonmi Park, 23-year old Nuclear Physicist Taylor Wilson, governmental AI wunderkind Tim Hwang, and hyper-polyglot Tim Doner, Helena has assembled perhaps the world's most impressive cluster of young leaders.
Helena's members work on projects and initiatives like their climate change prize which supported the company that launched the world's first commercial direct air carbon-capture plant. Also among the organization's portfolio of projects is one that caught my eye: The Helena Security Council, an effort by the group to study and discuss global security issues ranging artificial intelligence and nuclear proliferation to cryptocurrency and additive manufacturing. Hearteningly, Helena had identified issues of cryptography, privacy, and surveillance as crucial.
I sat down with Helena's founders; 21 year-olds Henry Elkus and Samuel Feinburg, to discuss Helena, their Security Council, and their feelings on a world increasingly devoid of privacy. Due to the nature of the project, Elkus and Feinburg demurred over details on the classified discussions they've been having with RAND. Those focus on artificial intelligence, nuclear security, additive manufacturing and the decentralized media. We delved into the Security Council's discussions and work on privacy in general, and the potential of their group to tackle significant problems.
Privacy is a topic that affects Helena's own operations directly. While other organizations operate through larger public gatherings, summits, and speeches, Helena takes the opposite approach, hosting highly frequent, private discussions between small groups of its members. "Privacy creates the space for leaders to think through critical issues," says Elkus. "It allows them to ask tough questions of themselves and others, and be vulnerable without fear of public judgment."
As an organization that relies on privacy for its own operations, Helena regularly confronts issues of digital insecurity. Feinburg and Elkus argue that the solution to the privacy issue – and many others like it – lies in solving what they describe as "supply chain of information problems." Feinburg states that society "possesses many of the ideas and resources necessary to solve the world's great challenges, but these resources are not being allocated effectively. What we're working towards at Helena is not only to bring these stakeholders together, but to direct them toward devising and enacting real projects and policies - to convene and to act. In that sense, we are both a 'think' and a 'do' tank."
This goal is echoed by Helena's members. Nikhil Buduma is a 22-year-old Helena member, entrepreneur, and author of O'Reilly's Fundamentals of Deep Learning text book. Nikhil calls Helena's approach to problem solving "extremely effective." Recounting his involvement "in some incredible discussions with senior leadership at RAND", Buduma described an effort "to design a new framework around how we think about rogue actors, second strike systems, and highly automated search and destroy operations."
This example illustrates the tremendous promise of Helena's vision – of a world in which the best among us work together to solve our greatest challenges and gravest problems. Vision alone is rarely enough, however. The good news is Helena may have the firepower to see things through. Its membership presents a remarkable tour-de-force of brilliance, influence and accomplishment. Including these voices in conversations and collaboration about pressing issues – privacy among them – is critical. Diverse in their viewpoints and their achievements, the group appears willing and able to make a real mark.
Related
Popular in the Community