After 22 years as a lawyer, Helene Godin decided to call it quits.
Practicing law had always been her dream and it grew to define her, but the demanding work schedule began to take its toll.
"I called my husband one morning and I said, 'I think I'm done,'" she told HuffPost Rise.
Godin then decided to make a career move that would completely change her life. Despite having little to no food industry knowledge, she opened By The Way Bakery, a gluten-free, dairy-free bake shop with locations in Manhattan and Hastings-On-Hudson, New York.
"I took a leap and ... built this myself," Godin said, "and that's really, really satisfying."
Watch the video above to hear more about what pushed Godin to start her own business.
When to Jump is a curated community featuring the ideas and stories of people who have made the decision to leave something comfortable and chase a passion. You can follow When to Jump on Facebook, Instagram, and Twitter, and learn more about the Jump Curve framework here. For more stories like this one, sign up for the When to Jump newsletter here. (Note: The When to Jump newsletter is not managed by The Huffington Post.)
Before You Go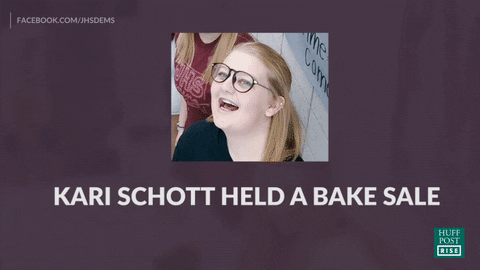 Meet The Next Generation Of Inspiring Women