This was one Easter egg hunt that went to sky-high proportions.
Around 45,000 eggs filled with candy were dropped from a helicopter to the delight of thousands of children in Canada on Saturday.
The elaborate dusting of vibrant-colored eggs took place at a field at the Canada Aviation and Space Museum in Ottawa, the Ottawa Citizen reported.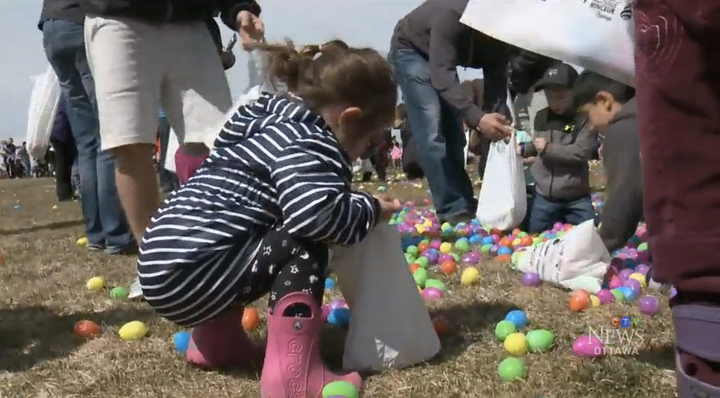 At the organizers' go, screaming children up to 12 years in age raced onto the field to scoop up the Easter treats.
More than 100,000 pieces of chocolate and 3,000 other prizes were concealed in the eggs, Shawn Gabie, who helped organize the free event, told Canada's CTV News.
The event was inspired to "give back to the community during the 150th year anniversary celebration of Canada," he said.
The event coordinators divided the kids into three different age groups, which had their own scheduled egg drops, according to the event's website.
Gabie, speaking to the Ottawa Citizen, said that nearly 3,000 children registered for the event though the final numbers weren't yet known.
Even with the expected rush of children, however, no one was hurt and everyone left with a tasty treat, CTV reported.