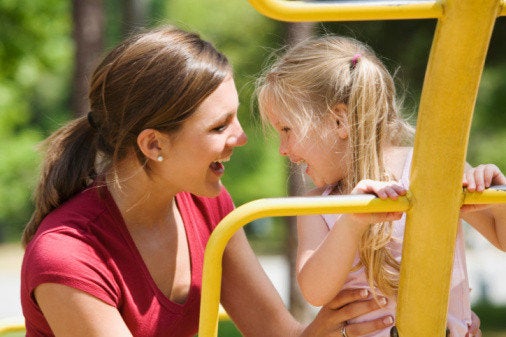 Overprotective parents here's a message for you: If you want your kids to get more activity, you may want to back off.
Those are the findings from a study published in The American Journal of Preventive Medicine, which revealed children are less inclined to move and be active if parents are hovering over them in the park.
Initially, the research aimed to determine what park designs and layouts would encourage children to be most active. But the scientists found an unexpected outcome: Hovering parents often interrupted children's spontaneous play, reports the Daily Mail.
The North Carolina State University study involved surveying the activity of 2,712 children across 20 parks in Durham, N.C in 2007. The findings showed younger kids were more active than older children, while basketball and tennis courts led to the most activity.
The good news? Researchers plan to pass on the findings to park developers, which will hopefully lead to comfortable seats for parents to watch over children.
Popular in the Community