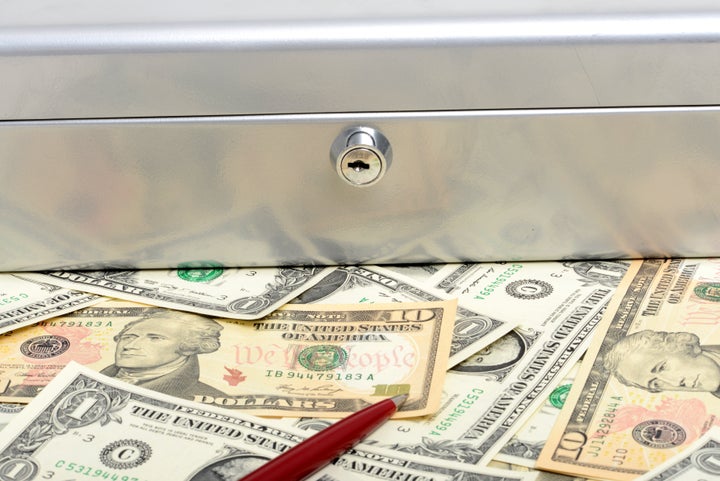 When they are young, you can help them buy the computer they covet, or maybe their first car.
When they get older, you can help them buy their first election.
POLITICO tells us that one apparent result of the Supreme Court ruling in the Citizens United case -- the one that approved the creation of super-PACs -- is that a candidate's mom and dad can now donate limitless amounts to their child's campaign. Of course the money comes with limitations that would certainly strain the parent-child relationship -- assuming, of course, that the rules are actually being followed.
According to the law, anyone can donate to a PAC that supports a candidate as long as that donor does not discuss "strategy" directly with that candidate.
In some families, Kenneth P. Vogel reports, that means complete radio silence. Laura Ruderman, for instance, running for the Democratic nomination for a congressional seat in Washington State, insists she had no idea that her mother had given "at least $115,000" to a super PAC which funded attack ads against her opponent, nor that her mother was that PAC's sole contributor. Her mom, Ruderman explained, is a therapist and is good at keeping secrets. "Every parent in the history of the world has kept secrets from their children," she told POLITICO.
Patrick Murphy, in turn, was "pleasantly surprised" to learn that his father had donated $250,000 to a super PAC that supports the son's campaign, according to his campaign manager, who insists that while the pair talk every day, Patrick didn't know about the donation until he read about it in an Federal Elections Commission filing.
Ruderman's opponent, for one, isn't buying that, and Ruderman's opponent has complained to the FEC. I am not buying it either. A parent who is so close to her daughter that she would spend $115,000 to get her a job but is NOT so close to her daughter as to mention that fact? What mother do you know who would not bring it up every single day?
And while POLITICO rightly sees this as a potential threat to democratic ideals, I see more than just a political problem. We are outraged when a toddler nurses past kindergarten. We snark at parents who fund tutors and consultants to enhance a child's college application. We roll our eyes when a generation moves back home and lives off Mom and Dad.
So what about parents who figure their child can't win office without a six-figure check from Mom and Dad?
Helicopter Politicking, anyone?
Parent-funded candidates will only be permitted to use their congressional seats if their G.P.A. stays above a 3.0. If parent-funded candidates are caught drinking or sneaking out after curfew, their congressional seats will be taken away from them for an entire weekend. While parent-funded candidates are responsible for cleaning and taking care of their congressional seats, this does not mean they are allowed to take their congressional seats to Senior Beach Week on the Outer Banks.
And parent-funded candidates must call home once a week, on Sunday evening.
But they may never, ever discuss the campaign.