Members of a submarine crew sent to examine artificial reefs off the coast of Miami had the surprise of their lives earlier this year when they instead stumbled across a World War II relic.
Researchers in a deep-water submersible discovered a 28-foot long Grumman F6F Hellcat fighter aircraft, a WWII fighter plane, buried more than 240 feet deep.
At first, crews believed the wreck was a much larger sunken ship, NBC 6 reports. "It looked like a 100-foot-long wreck of some type ... we picked it up on the sonar of the sub and approached, and as we got within visual range we could tell that it was an aircraft," Stockton Rush, CEO and co-founder of OceanGate, Inc., the company that manufactured the submarine, told the station.
"You start to think back to that history, and then to see it in front of you and see how it's aged, it's quite a moving experience," Rush added.
According to the Miami Herald, the U.S. began manufacturing the Hellcat in 1943 and to fend off a Japanese fighter known as the "Zero." Seventy-nine of the fighter planes disappeared off the coast of Miami between 1943 and 1952.
"Of these only a handful exist today and the discovery of one more, even under 240 feet of Atlantic Ocean, is important to Naval Aviation History," the museum's director, Bob Rasmussen, said in a release.
The wreckage will be thoroughly documented, then likely left alone. According to Neyland, sunken U.S. Navy ships and aircraft are protected under the Sunken Military Craft Act.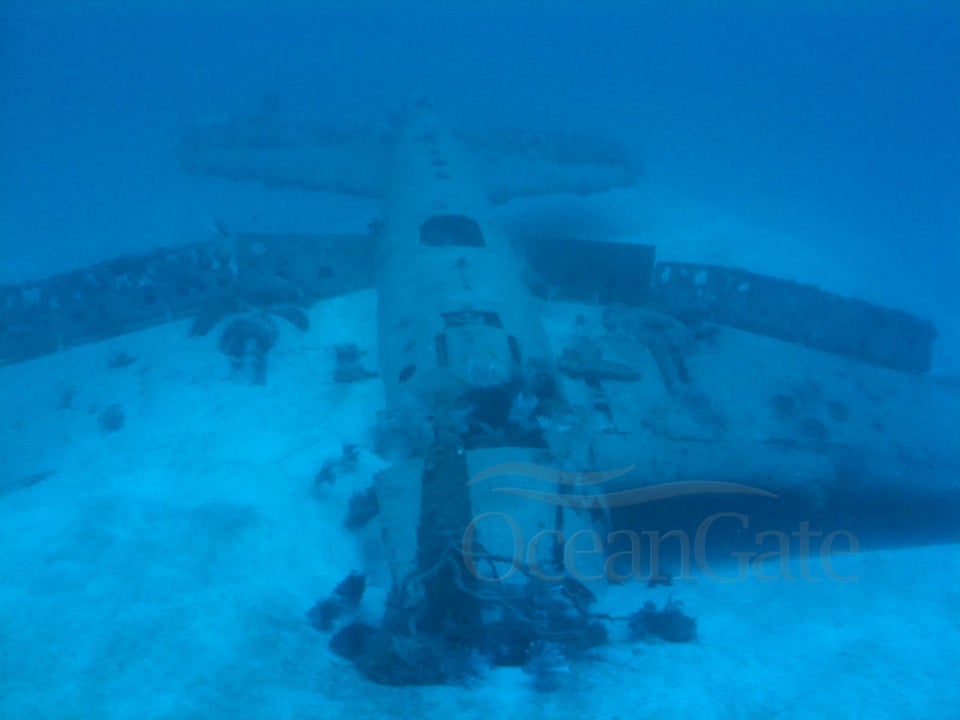 WWII Hellcat Wreckage Discovered Off Miami Coast
Related
Popular in the Community