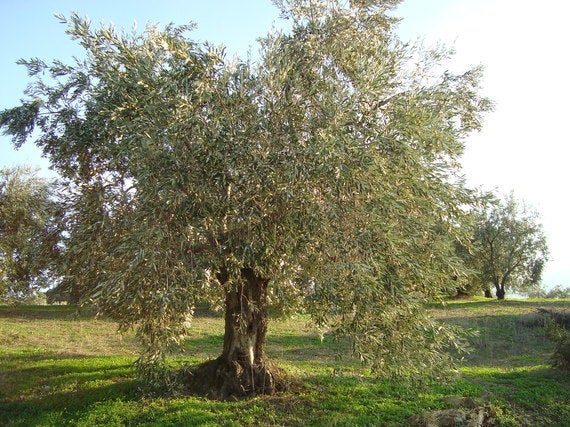 The Hellenic Extra Virgin Olive Oil Industry Turns Positive
If you ask any olive grower in Greece: "How is business?" You will get the same response: "Horrible." The harvest this year is much lower then expected, taxes are higher, banks are not lending, government cut subsidies, pension reductions, and so on and on. The list of what is wrong in Greece keeps growing the longer you are willing to listen. if you are patient though, the conversation takes a turn to the positive:
But we have survived much worse in our history, because of the olive trees.
This glimmer of hope is the revival of the ancient Hellenic medicinal quality of EVOO (extra virgin olive oil). This exemplary category of olive oil was traded far and wide by the ancient Hellenes across the Mediterranean and beyond. In their cargo were seedlings of olive trees which they planted wherever they set up colonies or found suitable conditions. The Hellenes were the most active traders in ancient times, willing to face the dangers crossing vast distances by sea to transport their cargo and open ever more trade routes.
This tradition of seafaring is still strong to this day. Greeks own and command the largest merchant shipping fleet in the world. Surprised? I was when I first found this out. How is it that a small nation of fewer than 15 million people owns more ships than China. Russia, the USA or the United Kingdom? The reason for their unrivaled sea faring success can be traced back to their original cargo. They carried a commodity the ancient world hungered for. The modern world is finally understanding why!
High Phenolic Extra Virgin Olive Oil produced in Greece is again being traded and carried to other olive oil producing countries much like in ancient times. This is the highly coveted medicinal quality of olive oil that built a civilization and is helping to revive the modern Greek economy. This revival is not based on huge profits or rapid massive growth. It represents the most awe-inspiring connection between modern Greeks and their ancient heritage.
The yield of this medicinal level EVOOs are generally small so they are valued at much higher prices. Brands have been created almost overnight for these high phenolic high health EVOOs. But now there is a new trend emerging that may signal a major shift from striving to thriving!
In Greece, 80% of the olive oil produced is Extra Virgin as compared to Spain 50% or Italy 65% and the other olive oil producing countries at around 10%. Historically this superior Greek oil has been sold at bulk prices, less than €3.00/litre to extend the production of other countries. For years, Greek producers have been told that to compete in the world market they have to have fancy packaging and pretty bottles to be taken seriously and get serious prices. However, some enterprising buyers forego the fancy bottles and are willing to pay a higher price for this emerging category of High Phenolic EVOO in bulk - not in tonnes but in larger quantity, for instance 100 – 500 litres for up to €20 per litre. There is a shift from branding to producing the highest quality and selling it at much higher prices. Economically it makes more sense.
This seems like a contradiction because in Greece the big push is to bottle, brand and export instead of selling to the Italians or Spanish at low prices in bulk. This is a true and noble cause. But unfortunately, many Greek groves are small; bottling and marketing are for the few and well financed.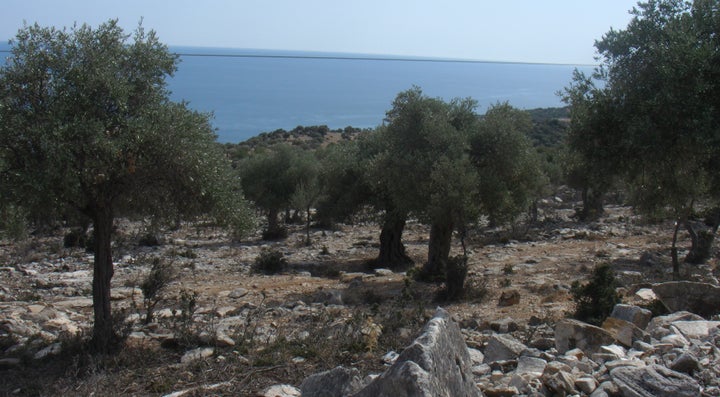 The high prices paid for EVOO with a high phenolic concentration are not based on taste beyond the expected fruitiness and pungency of this type of oil, except for the basic determination that it has no defects. The rest is up to the specific type and concentration of phenolic compounds it contains. This is based on the NMR (Nuclear Magnetic Resonance) method that can accurately measure each phenolic compound. This was discovered in Greece in 2012 at the Univ. of Athens by Dr. Prokopios Magiatis and his team of researchers. Coincidentally the EU health claim labeling regulation was approved the same year for olive oil polyphenols. This health claim requires the EVOO to contain a specific quantity of specific polyphenols to comply.
This was the watershed moment for Greek olive oil. Greek olive growers, together with scientists and, oddly enough, EU bureaucrats have revived this medicinal quality category of EVOO once again.
Up until now, the only hope of receiving higher prices was to change grove management methods to produce an olive oil that would win international gold medals. The cost to enter IOOCs and the uncertain manner they reject and judge EVOOs is another matter, but to the small grove owner, the costs outweigh the benefits. Money spent to design a brand and acquire bottles and knowledge with no guarantee of success offers little hope of having a return on investment. Then there is the element of time spent. Time is not adequately valued here in Greece because growers accept working long hours and never add them up and divide them by the net amount they receive after all expenses and taxes paid. The ones that take the time to do this often quit altogether.
Despite this, the crisis and economic downturn have caused many to return to the olive groves and re discover the real treasure of Greece and better ways to produce and market Greek EVOO.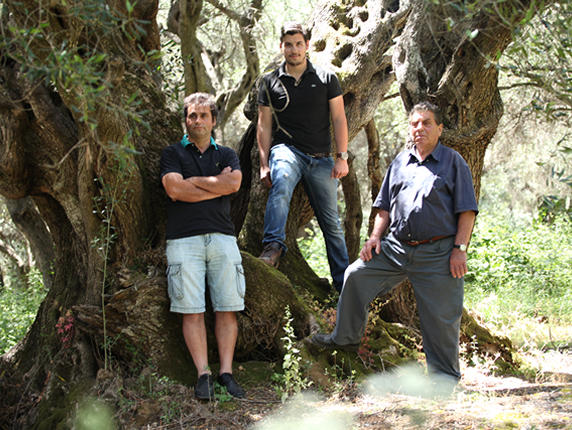 Community Collaboration in Best Practices
Spyros Dafnis producer of The Governor recently described their current efforts and future plans to establish Corfu as the top high phenolic EVOO producing region in the world. He is reaching out to his neighbors in Corfu to collaborate. "We have grown our business beyond our family`s ability to produce olive oil and at the same time help our neighbors return to the olive groves with renewed pride in their olive oil and make a decent living. We will be developing teaching methods to train them in our own grove management system we have developed that produce consistently high levels of oleocanthal olive oil from the Lianolia variety."
Everyone creating their own brands and incurring massive costs to bring their own brand to market is not sustainable we are seeking ways to collaborate and produce a consistently high quality product.
The Dafnis Family success in betting on the historic value of olive oil described in ancient texts is transforming Corfu island. Visitors have begun arriving looking for something more than the famous endless beaches of Corfu. They are also seeking to experience the unique Lianolia olive trees that grow to heights of over 20 meters and taste the high phenolic EVOO they produce.
Setting New Standards on Old Values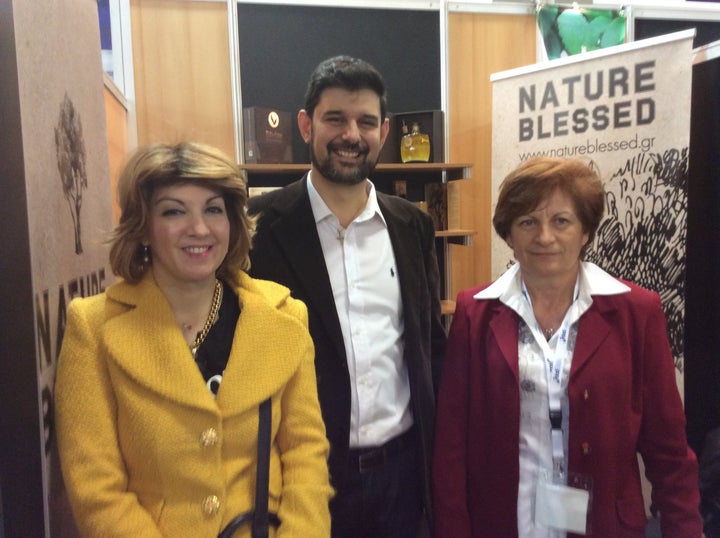 As soon as you meet Ioanna Damianaki of Nature Blessed you are struck by her piercing eyes full of determination and passion for her products. Ioanna is a woman on a mission and has managed to build a brand and make a significant impact with the premium quality High Phenolic EVOO that wins gold medals in the severely discriminatory IOOCs. Damianaki has managed to maintain high quality standards due to her close ties to selected producers. From New York IOOC, Japan, Israel, Athens and recently at the ancient city of Olympia, Nature Blessed is known for its High Phenolic content and the superb taste. Damianaki has now established a brand and is growing without sacrificing quality. Premium Divine set the standard for premium and now she is expanding to other high quality EVOOs that are more affordable for everyday use.
It has not been easy but we are determined to make it work because olive oil represents not only our past, but also the present and our future. The olive tree will always reward hard work. It is our culture and the only thing we can rely on it never lets us down.
Honoring History with Modern Sensibility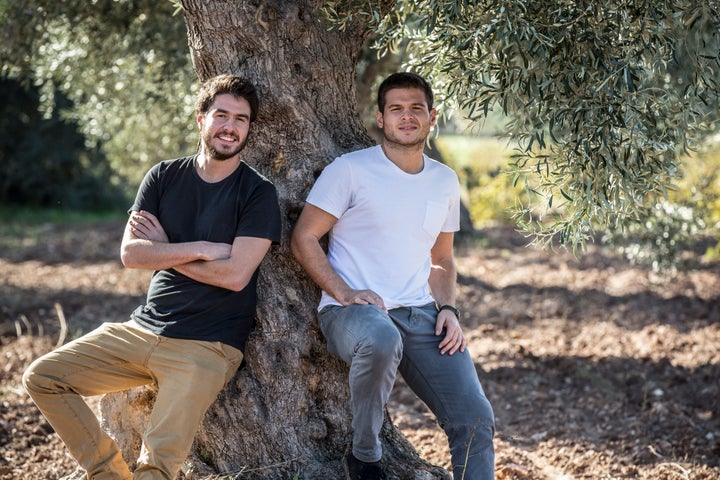 Two brothers Panos Kloutsiniotis, chemical engineer and Thanos Kloutsiniotis, economic science, have created the Ladolea brand after they discovered the unique treasure on the slopes of their family olive grove. When asked what makes their Megaritiki olive trees different than all the others? "The olive groves that our Megaritiki variety olive oils come from are on the steep slopes around mountain villages (630m altitude) in Corinthia. I suppose it is this mountainous terrain that serves to better drain the soil and produces more aromatic and higher phenolic Megaritiki olive oils, in comparison with Megaritki olive oils from more flat areas. The interesting thing is that Megaritiki can have high phenolic content without being so pungent or bitter as other high phenolic varieties from Greece." Panos explained.
"The heath claim seems that it can be an important competitive advantage of Greek Olive Oils. Although the international markets will need a lot of education on the health attributes of the High Phenolic Greek EVOO's, somethings have started in this direction. The Aristoleo® Awards and Olympia Health & Nutrition Awards are important for building a strong awareness and help all of us who are committed to produce superior quality EVOO's."
Ladolea was awarded medals in NYIOOC and in Los Angeles and has also won medals for its unique bottle design
"We wanted to match the olive oil varieties of our region of Corinthia with a package with a great story behind. So after many visits and research in the Museums of Corinthia we found the Aryballos which we brought into the present with the contribution of two designer friends Spyros Kizis and Leandros Katsouris."
Passion and Vision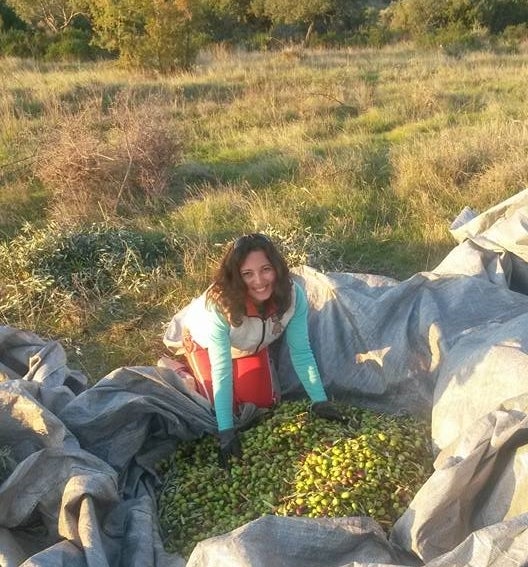 You cannot be in the company of Eleni Zotou and not be influenced by her infectious enthusiasm and positivity. Eleni is a woman in love with the olive tree and dedicated to organic sustainable farming methods and a member of the organic Agoureleo (early harvest) Chalkidikis PDO in Greece. Chalkidiki is the only early harvest PDO in all of Greece.
Eleni's signature brand organic Wild Athos EVOO manages to combine high phenolic content with a very high level of fruitiness. This is an unusual combination for a Greek olive oil. The high phenolic content usually suppresses the aromas. Greek olive oils however excel in the high quality and quantity of phenolic compounds they contain. The true value of EVOO is the health benefits it can provide. When you can combine both of these attributes of high phenolic and high fruitiness then you have a truly rare olive oil.
Eleni has dedicated her life to sharing her love for nature and she is keen to inspire especially the youth to return and reclaim their olive groves. Teaching by example she goes out into the community and offers the jobless youth to come and work on the farm during the harvest.
Eleni is a tireless advocate of educating the youth in school to recognize the unique flavors of olive oil and the many uses of the herbs and spices that are so naturally growing in the nearby hills and mountains.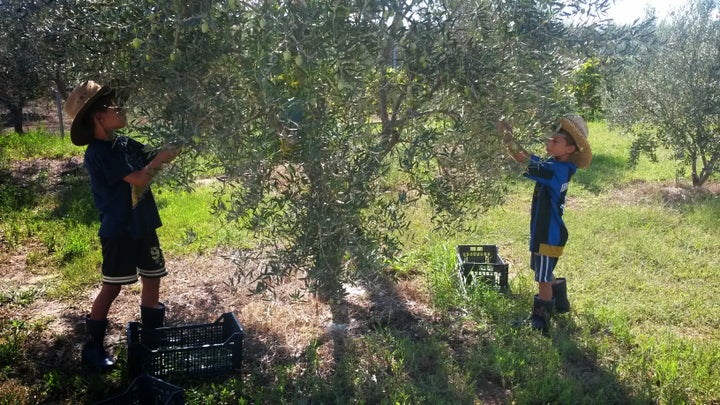 These are only a few of the stories coming out of Greece. Since 2012 and the Magiatis/Melliou method of measuring the phenolic content of Extra Virgin Olive Oils, hundreds of olive oils from all olive oil producing countries have been measured by NMR, many meeting and exceeding the EU health labelling criteria. As each company takes this information and develops it uniquely the foundation for quality extra virgin olive oil grows. This is an exiting time for the olive oil industry and for the health conscious individuals around the world who will now be able to find their favorite brand.
Stay tuned for news on the EU Five Country - Three Year Study on High Phenolic Extra Virgin Olive Oil
Also the four International Olive Oil Competitions that are using NMR as part of the criteria for health in EVOO.
What about a competition for best olives? Soon to be announced.
And following my trip to Crete as a guest of Gaea, watch for my short video about a day in the life of an olive.
Follow me on Twitter and/or Instagram for updates and new articles of interest.
Related
Popular in the Community