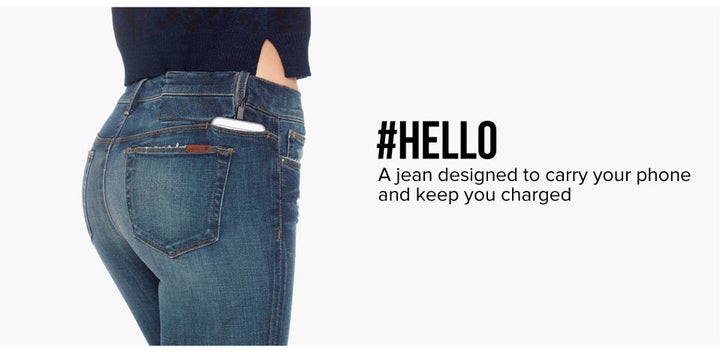 Ever had your phone die unexpectedly, perhaps in the middle of a late-night outing? Well, there's a new pair of pants designed to solve this exact problem.
Joe's Jeans, a Los Angeles-based apparel company, has developed a new denim line it calls #Hello jeans, which will let you charge your phone on the go.
The pants have a special opening right above the traditional back pocket. You can slide a portable battery pack right in there and connect it to your phone through a power cord hidden along the seams of the denim. A second side pocket will let you tuck your phone away while the device powers up. Just make sure to remove the phone and battery before throwing the jeans in the washer!
#Hello jeans come in four different styles, pictured below: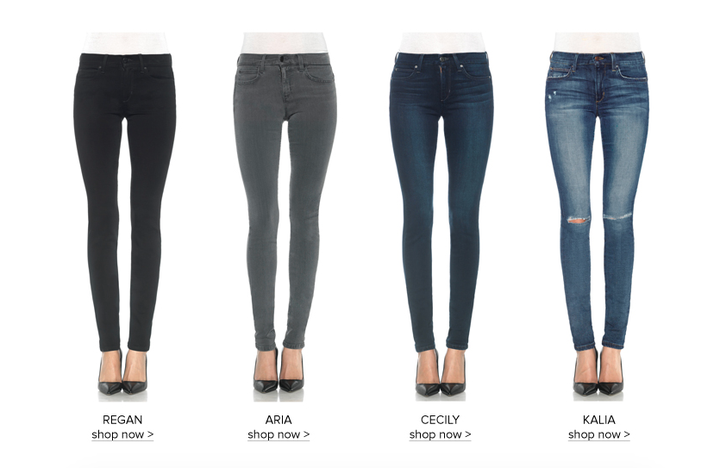 Convenience doesn't come cheap, though: The jeans are priced at $189, and the battery pack is another $49.
The battery charges the iPhone 5, 5S and 5C up to 100 percent, and the iPhone 6 up to 85 percent. (Sorry, iPhone 6 Plus owners. Your device is too big to fit in teeny pockets, anyway.)
This is not the first time technology and fashion joined forces to make our tech-addicted lives a little easier. Earlier this summer, Google partnered with Levi's to develop Project Jacquard, a conductive yarn that, if woven into any fabric, allows you to perform basic smartphone functions by simply touching the garment's surface, instead of reaching for your phone. And in 2014, Microsoft announced a pair of pants equipped with a wireless charging plate for Lumia smartphones.
Related