This is "mew"sic to our ears.
EVA currently operates Hello Kitty flights between Taipei and Los Angeles -- besides featuring adorable Kitty scenes on the outside, the jets are tricked out to the Kitty max on the inside. Think Hello Kitty luggage tags for every passenger, Hello Kitty headrests and drink coasters, Hello Kitty soap in the lavatory and in-flight meals where every last melon slice, cheese piece and dessert cake is shaped like Hello Kitty's adorable head.
The new Paris flights will add in new Hello Kitty silverware, new Hello Kitty placemats and a new Hello Kitty menu (cat croissants, perhaps?). They'll fly from Taipei to Paris three times per week starting on Oct. 29.
According to the Daily Mail, Sanrio reps say they designed the Hello Kitty flights to "make flying fun and spread happiness among passengers all over the globe."
Before You Go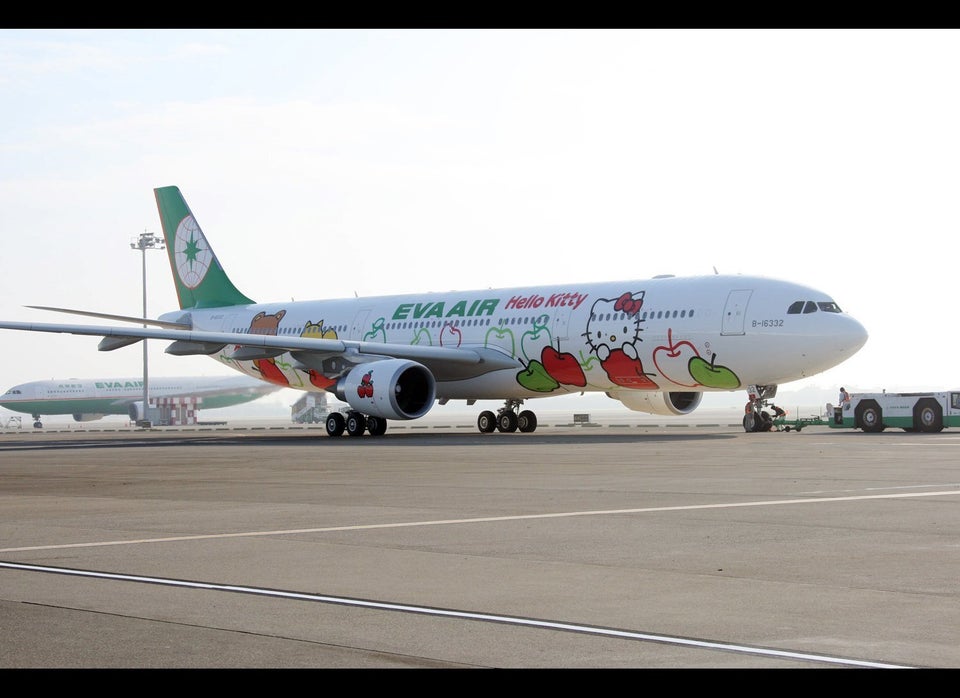 Hello Kitty Airplane