Hello Kitty leads a very full life -- as far as animated characters go. She's got a Google page and a Facebook page. She's even running for President. She makes millions of little girls happy, and we've got no qualms with this. But when we start seeing Hello Kitty sushi, that's when we fear her empire has gone too far.
It's impressive that sushi makers are so skilled they can make a roll of sushi in Hello Kitty's likeness. Futomaki Matsuri Sushi (the thick-rolled festival sushi) is known for making impressive work-of-art sushi rolls. But just because you can do something, that doesn't mean you should.
It's like jumping off the bridge, if you think about -- you quickly realize it's not such a good idea.
Check out how to make sushi at home. Whether or not you decide to take these skills and try your hand at Hello Kitty sushi is really none of our business.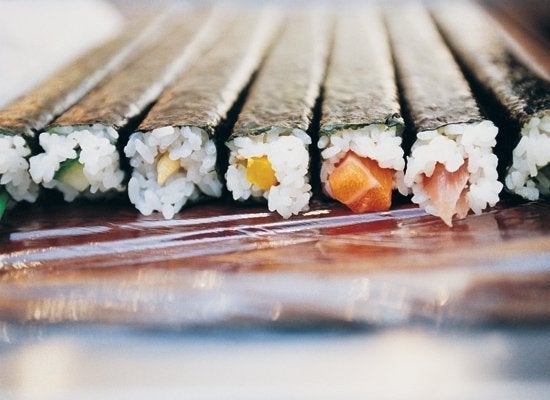 Sushi 101
Popular in the Community