The Hello Kitty Gate waiting lounge in Taoyuan Airport in Taipei is really...cute, and quite a surprise for the traveler unfamiliar with the airport. On the way to Hong Kong from a recent jaunt to Taipei I happened across an overload of kitty cuteness.
There really isn't much to say about Hello Kitty Gate, except that it was weird to sit on Hello Kitty's face while waiting for a plane.
If you're ever heading through Taoyuan International Airport in Taipei, make sure to swing by Gate C3 in Terminal 2 for a dose of Hello Kitty cuteness.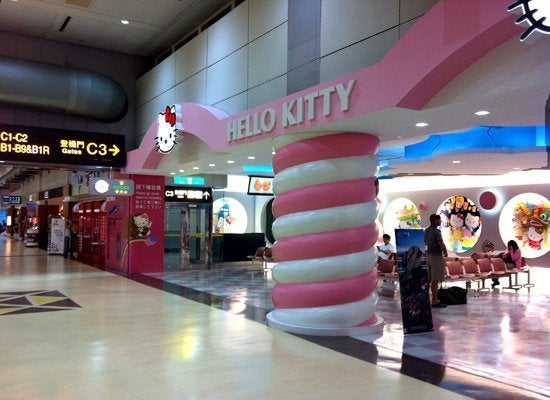 Hello Kitty Airport Terminal
Related