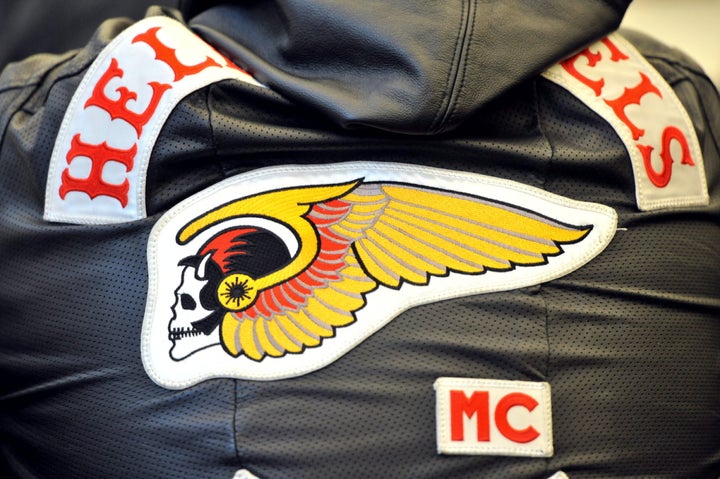 It's not just banks and lenders that can be accused of mortgage fraud.
The former president of the Hells Angels Sonoma Chapter, Raymond "Ray Ray" Foakes, has been sentenced to almost six years in prison for his alleged involvement in a mortgage fraud scheme worth $10 million, Bay City News reports. Between the years of 2006 and 2007 Foakes allegedly illegally obtained mortgage loans by providing false documents and altering bank statements to purchase several homes -- at least one of which he used for growing marijuana.
While the Hells Angels website is still proclaiming Foakes' innocence, the man they call "Ray Ray" will likely be limited in his communication with the notorious motor cycle gang, due to the conviction.
Foakes' conviction stems from a September indictment in which he was charged along with seven others -- including at least one other Hells Angels leader -- that were allegedly involved in the fraud. Other people accused of fraud were said to have altered bank statements and falsified documents.
But mortgage fraud on the part of the Hells Angels isn't limited to this instance, or even this continent. Last July the leader of the Sydney chapter of the Hells Angels turned himself in over a mortgage fraud scheme worth $150 million, ABC News reports. He was accused of financing earthmoving equipment, motorcycles and a house in a Sydney suburb through money laundering and fraud.
But mortgage fraud schemes are also taking place on a smaller scale. Recently, a man and woman in Minnesota pled guilty to mail and wire fraud related to mortgages, Patch reports. Meanwhile, a man in Connecticut pled guilty to similar charges regarding fraudulent mortgages of 40 properties near Bridgeport. And across, the Atlantic, one man has been ordered to pay back almost $4 million over a mortgage con.
Calling all HuffPost superfans!
Sign up for membership to become a founding member and help shape HuffPost's next chapter
BEFORE YOU GO